New on DVD and Blu-ray Week of June 19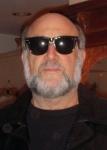 By Harley Lond - 06/18/12 at 07:45 PM CT
It's summertime -- and the DVD livin' ain't easy: the home entertainment shelves are full of featherweight entries this week. But wait, on the horizon (next week): "The Artist," "21 Jump Street" and "Wrath of the Titans." Stay tuned.

This week's releases, in alphabetical order:

"Big Miracle" is an incredible rescue adventure -- an amazing true story -- about a family of whales trapped by rapidly forming ice in the Arctic Circle and the unlikely coalition of Alaskan natives, oil tycoons and the Russian and American military who free the whales before it's too late. Stars Drew Barrymore, John Krasinski, Kristen Bell, Dermot Mulroney and Ted Danson.



"Jeff, Who Lives at Home
" is a funny, charming, delightfully unpretentious little comedy about a slacker who -- dispatched from his basement room on an errand to buy wood glue for his mother -- spends the day with his slightly more accomplished brother as the latter tracks his possibly adulterous wife. Jeff gives himself up to the universe, putting faith in the unseen to guide his way through the world. From Jay and Mark Duplass, who brought you "Cyrus." Stars Jason Segel, Ed Helms, Susan Sarandon, Judy Greer and Rae Dawn Chong. Watch a trailer:



"Project X
" is typical teen fare about three seemingly anonymous high school seniors who attempt to finally make a name for themselves by throwing a blast of a party. Forgettable.

"Seeking Justice
" is another no-brain actioner for the prolific Nicolas Cage, who seems to want to set a record for starring in more crappy films than any actor in history. Here he plays a husband who joins a vigilante group to find the culprit who brutally attacked his wife, January Jones, while leaving work. Guy Pearce plays a "concerned stranger" who ropes him in.

"Wanderlust
" throws Paul Rudd, Jennifer Aniston and Justin Theroux to the wolves in this post-counter-cultural tale about a stressed-out Manhattan couple -- overextended and out of work -- who join an idyllic community populated by colorful characters who embrace a different way of looking at things: no money, no careers, no clothes. Cute to a point.

DVD Collectibles:

From 1953 to 1959, journalistic icon and television legend Edward R. Murrow informally welcomed television viewers into the homes of the 20th century's most well-known stars and celebrities on "Person to Person." Using perhaps the simplest set in television -- a chair, a table, an ashtray and a picture window -- Murrow greeted two guests per week in remote interviews that candidly revealed the private lives of such notable figures as John F. Kennedy, Marilyn Monroe, Frank Sinatra, Marlon Brando, Elizabeth Taylor, Sammy Davis Jr.,
Milton Berle, Sophia Loren and many more. Now home audiences can revisit the classic program with three specially-priced single disc releases. "The Best of Person to Person: American Icons": Murrow presents 11 at-home celebrity interviews featuring Dick Clark, Billy Graham, Andy Griffith, Oscar Hammerstein, Robert Kennedy, John and Jacqueline Kennedy, Norman Rockwell, Eleanor Roosevelt, Danny Thomas, Art Linkletter and Esther Williams. "The Best of Person to Person: Hollywood Legends": Eleven of Tinseltown's most legendary stars are featured in this fascinating compilation, including Bogart and Bacall, Marlon Brando, Tony Curtis and Janet Leigh, Gene Kelly, Bette Davis, Kirk Douglas, Charlton Heston, Sophia Loren, Marilyn Monroe, Paul Newman and Joanne Woodward, and Elizabeth Taylor and Mike Todd. "The Best of Person to Person: Legendary Entertainers": Murrow sits down with 10 of the 20th century's most entertaining, larger-than-life performers, including Milton Berle, Jonathan Winters, Sammy Davis Jr., Dean Martin, Frank Sinatra, Sid Caesar, Liberace, Carol Channing, Helen Hayes and Jerry Lewis. $9.98 each from Entertainment One.

From TV to Video:

"Franklin & Bash: The Complete First Season" (2011) is a three-disc set with 10 episodes, from Warner ... "Louie Season 2" (2011) is a two-disc set with 13 episodes, $29.99 from Fox ... In the Disney Channel's "Radio Rebel"
(2012), starring Debby Ryan, Sarena Parmar, Adam DiMarco and Merritt Patterson, a shy high school girl has a secret identity: She's actually Radio Rebel, the most popular DJ in Seattle. From Image Entertainment ... "The Sarah Silverman Program: The Complete Series" (2007-10) is a seven-disc set with all 32 episodes, from Shout! Factory ... "Tyler Perry's House of Payne: Volume Nine" (2012) is a three-disc set with 24 episodes, $29.98 from Lionsgate ... "Web Therapy: The Complete First Season" (2008) is a two-disc set with 15 episodes of the Showtime series about Dr. Fiona Wallice (Lisa Kudrow), a therapist sick of hearing about "dreams" and "feelings" who decides that three minutes over a web cam is better than 50 minutes of patients rambling on; from Entertainment One ... "Wilfred Season 1" (2011) is a two-disc set with 13 episodes, $29.98 from Fox.

Buzzin' the 'B's:

"The FP
" (2011), starring Jason Trost, Lee Valmassy, Art Hsu and Caitlyn Folley, is set in a dystopian future where a relentless turf war rages. Two rival gangs feud for control of rural wasteland Frazier Park ('The FP') in the deadly arena of competitive dance-fight video game "Beat-Beat Revelation." After hometown hero BTRO is slain on the dance platform by thug leader L Dubba E, his younger brother JTRO goes into isolation, vowing never to duel again. One year later, The FP is in ruins, and JTRO must find the courage to return and restore order in a ruthless battle for revenge that can only leave one man dancing. Featuring narration by James Remar. Off-beat comedy mixing competitive dance video gaming and gang culture was a midnight movie sensation at film festivals around the world. From Image
Entertainment/Drafthouse Films ... When a sexy, high-end escort holds the key evidence to a scandalous government cover-up, two bumbling young detectives become her unlikely protectors from a ruthless assassin hired to silence her in "Cat Run
" (2011), starring Paz Vega, Janet McTeer, Alphonso McAuley, Scott Mechlowicz, Christopher McDonald, Karel Roden and D.L. Hughley. From Universal ... "The Disco Exorcist" (2010), starring Michael Reed, Sarah Nicklin and Ruth Sullivan, is an homage to 70s sex and horror films, featuring supernatural sex, disco dancing deaths, roller skating sinners -- and beautiful women possessed and perverted by evil. From MVD Entertainment Group ... Inspired by a true story, "The Legend of Hell's Gate" (2011) is a Texas-based tale that uncovers the mystery of the events surrounding the legendary Hell's Gate, a cliff formation that rises out of Possum Kingdom Lake in Texas. According to legend, a curious errand boy catches wind of one of America's most infamous crimes -- the assassination of Abraham Lincoln -- and falls in with two desperate men on the wrong side of the law. Crossing paths with some of the West's most notorious figures, these three outlaws fight for their lives in the pursuit of fame and riches. Stars Eric Balfour and Henry Thomas. From Lionsgate ... "Down for the Count" (2009) is a Muay Thai boxing saga about a stranger in an unfamiliar country who ends up challenging the country's champion. From Lionsgate.

On the Indie Front:

In "Reel Love" (2011), starring LeAnn Rimes, Shawn Roberts, Christian Potenza and Burt Reynolds, a successful, big city girl returns to her small town roots after a family
emergency; once there she goes on a soulful journey to reconnect with family and friends and finds romance along the way. From Entertainment One ... "A Bag of Hammers
" (2011), starring Jason Ritter, Jake Sandvig, Rebecca Hall and Chandler Canterbury, is a comedy about two misfit best friends incapable of growing up, whose direction is tested by a street-smart 12-year-old boy who moves next door with his stressed-out single mom; together they invent the family they've always needed. From MPI Home Video ... An aspiring recording artist is burned by a bad relationship experience and decides that if women won't respond to the "nice guy" then he'll be "the jerk" ... until he meets a woman who really likes "nice guys" in "Jerk Theory
" (2009), starring Josh Henderson, Jenna Dewan and Tom Arnold. From ARC Entertainment.

Foreign:

In "My Afternoons With Margueritte
" (2010 -- France), starring Gerard Depardieu and Gisele Casadesus, Germain, an illiterate and lonely man, bonds with an older and well-read woman. As Margueritte broadens his mind via reading excerpts from her novel, Germain realizes that he is more of an intellectual than he has ever allowed himself to be. Afternoons spent
reading aloud on their favorite bench transform their lives and start them both on a new journey -- to literacy and respect for Germain, and to the deepest friendship for Margueritte. From New Video ... "Attenberg
" (2010 -- Greece), Greece's official entry for the Academy Awards, is a deadpan, surprisingly touching coming-of-age story. Twenty-three-year-old Marina lives in a small, factory town by the sea where she passes her time watching Sir David Attenborough's nature programs, listening to the proto-punk songs of Suicide, goofing with her only friend Bella, and tending to her ailing father. When a visiting engineer comes to town, the two form a tentative relationship that pushes Marina into contact with the strange and complex world of adulthood. Stars Ariane Labed, Vangelis Mourikis, Evangelia Randou and Yorgos Lanthimos.
From Strand Releasing.

Special Interest:

"The Big Fix" (2011) is a documentary that recounts the events surrounding the sinking of the Deepwater Horizon drilling platform in the Gulf of Mexico and paints a disturbing picture of the aftermath of the largest oil spill in America's history. "We never intended to make this movie," director Josh Tickell said. "It was only after going home, to my native Louisiana, and being dumbstruck by the true level of destruction and the downplaying of the
situation, that we picked up our cameras and began to document this unparalleled man-made disaster." The film reveals the powerful political and corporate system that put profits over the health and long-term sustainability of people and the environment: No matter what the petroleum and government officials say, the oil is still coming ashore, the seafood industry has been wiped out, and many local people have become sick. Executive produced by Tim Robbins, Maggie Wachsberger and Peter Fonda. Associate producer Jason Mraz contributed a new song, "Collapsible Plans," to the film. From Green Planet Productions ... There's a pair of OWN: Oprah Winfrey Network documentaries this week: "Tent City, U.S.A." (2012), about a growing number of people who are finding themselves in a position they never imagined: homeless. Nashville, TN, is home to a fast rising tent city population. With a shelter system that cannot support even 1 out of 5 of the city's homeless population, most people have nowhere to go. Nearly 100 homeless individuals have come together to form Nashville's Tent City, which is located under a bridge close to the city's center. "Tent City, U.S.A." explores this community, which is self-sustained and self-governed. "65_RedRoses" (2012) is an unflinching look into the lives of Eva Markvoort and her two online friends who are all battling cystic fibrosis -- a fatal genetic disease affecting the lungs and digestive system. Unable to meet in person because of the spread of infections and super bugs, the girls have become each others' lifelines through the Internet, providing unconditional love, support and understanding long after visiting hours are over. Both releases are from Virgil Films and Entertainment.

Check out other new June 19 DVD releases at OnVideo.