New on DVD and Blu-ray Week of March 13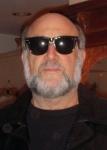 By Harley Lond - 03/13/12 at 04:57 PM CT
There's three heavy hitter movies coming to home video this week: Hoping to piggyback on last month's Academy Awards, Fox rushed "The Descendants" to DVD to complement "The Adventures of Tintin" and "My Week With Marilyn," all nominated for awards (but only "Descendants" won, with a nod for Best Writing, Adapted Screenplay). This week's supporting cast includes "Young Adult," "Happy Feet Two," "The Three Musketeers" and "Melancholia."


Our pick for the week is "The Descendants
," director Alexander Payne's quietly humorous story about a Hawaiian real estate agent (George Clooney) whose complacent family life is shattered when his wife slips into a coma after a boating accident; he now must deal with his two young daughters -- whom he's estranged by his indifference to their lives -- and the revelation that his wife was cheating on him. He must also decide whether or not to sell the family's impressive Hawaiian land holdings to make room for a vacation resort and spoil a wilderness untouched by man. Payne has a knack for playing up the little events that kink up his character's lives and make them miserable -- if only temporarily -- forcing them to go the extra mile to take control of their lives and forge ahead. "Descendants" is a more muted version of "Election" and "Sideways," but still it's heads above most of the dreck coming out of the studios these days.

"My Week with Marilyn
" was a pleasant surprise; half-expecting a naughty look at a naughty superstar (Marilyn Monroe at her sexiest prime in the mid-1950s), we instead got a thoughtful thesis on the nature of love, friendship and romance. In the early summer of 1956 in England, 23-year-old Colin Clark worked as an assistant on the set of "The Prince and the Showgirl," the film that famously united Laurence Olivier and Monroe, who was also on honeymoon with her new husband, the playwright Arthur Miller. Clark's task: keep Monroe happy during the shooting of the film. This is the story of that week, with outstanding performances by Michelle Williams as Monroe and Kenneth Branagh as Olivier.

"Young Adult
," starring Charlize Theron as a writing blocked author of young adult fictions who travels to her hometown in Wisconsin to try to get her creative juices flowing -- but really wants to reclaim her high school sweetheart, who is now happily married and has a newborn daughter -- was a major disappointment. The teaming of director Jason Reitman and screenwriter Diablo Cody augured an unusual take on the eternal "you can't go home again" theme and the search for love, but instead we get "Sweet Home Alabama" meets "Bridesmaids." Hey, we all want to be loved, but not like this.

The less said about the next three films the better: Steven Spielberg's hackneyed "The Adventures of Tintin
" pretty much did a cinematic disservice to the works of Herge by super-sizing the titular character's journalistic sleuthing; "Happy Feet Two
" is for the little kids only and successfully makes most adults cringe in their seats; and the latest remake of "The Three Musketeers
" gives up intrigue and nuance for special effects and bombast (though we can never tire of seeing Milla Jovovich on the big screen).

As for "Melancholia
," director Lars von Trier's depressing look at how a family unravels when faced with the adversity that arise at a wedding party (metaphorically set against the scenario of the end of the world as a planet called Melancholia is hurtling directly towards the Earth), we'll have to reserve judgement until our Ativan kicks in.

There's several noteworthy collectible films coming to DVD this week, two of them directed by Luchino Visconti: "La Terra Trema
" (1948 -- Italy) is a haunting film that uses the early neorealism format developed by Roberto Rossellini and Vittorio De Sica to trace the doom and disintegration of one Sicilian fishing family. It's the wrenching study of one Sicilian family's struggle to find happiness when they plot to overthrow the greedy wholesalers depriving them of a decent living; against the odds, they still enjoy love, laughter and friendship within their close-knit community. Uses a cast and a coastal village of non-professionals. "Bellissima
" (1951 -- Italy), starring Anna Magnani and Walter Chiari. A screenstruck mother, convinced that her daughter's star potential is her ticket to a better life, invests everything into the dream that she will be discovered at an open casting in this powerful, lyrical neorealist classic. Both are newly restored and re-mastered from Entertainment One.

The Criterion Collection is releasing the Blu-ray debut of Martin Scorsese's "The Last Temptation of Christ
" (1988). It's a profoundly personal work of faith by Scorsese -- an adaptation of Nikos Kazantzakis's landmark novel that imagines an alternate fate for Jesus Christ -- but has always left us cold. Yes, we know that the filmmakers bucked serious odds getting this made -- in fact, the most exciting part of the film, for us at least, were the boycotts mounted by right-wing religious fanatics and a subsequent book covering the protests, "Hollywood Under Siege: Martin Scorsese, the Religious Right, and the Culture Wars," by Thomas R. Lindlof. There's outstanding performances by Willem Dafoe, Barbara Hershey, Harvey Keitel, Harry Dean Stanton and David Bowie; bold cinematography by the great Michael Ballhaus, but for the most part we just get bored. In a restored high-definition digital transfer, supervised and approved by cinematographer Michael Ballhaus and editor Thelma Schoonmaker, with a 5.1 DTS-HD Master Audio soundtrack by supervising sound editor Skip Lievsay.

The folks at Turner Classic have put together three new film collections for this week: "TCM Greatest Classic Legends Film Collection: Doris Day
," with "Calamity Jane," "Please Don't Eat the Daisies," "Love Me or Leave Me" and "Romance on the High Seas"; "TCM Greatest Classic Legends Film Collection: Katharine Hepburn
" with "The Philadelphia Story," "Little Women," "Stage Door" and "Morning Glory"; and "TCM Greatest Classic Films Gangsters: Edward G. Robinson
" with "Bullets or Ballots," "Kid Galahad," "Larceny, Inc." and "The Little Giant"; $27.92 each from Warner Home Video.

From TV to Video: In "Black Butterfly
" (2010), starring Mahogany Monae, Richard Gallion, Sheree Bynum and Tiffany J. Curtis, a strong-willed high school student with dreams of making the U.S. swim team has her life shattered when she's brutally raped; from Entertainment One ... "Breakout Kings: The Complete First Season

" (2011) is a four-disc set with 13 episodes, $39.98 from Fox ... "Call Me Fitz: The Complete Second Season
" (2011) is a two-disc set with 13 episodes, $19.98 from Entertainment One ... There's four Doctor Who releases this week: "Doctor Who: The Tomb of the Cybermen
Special Edition," "Doctor Who: The Three Doctors
Special Edition," "Doctor Who: The Face of Evil
" and "Doctor Who: The Robots of Death
Special Edition"; all from BBC Home Entertainment ... "Ghost Hunters International Season 2: Part 1
" (2011) is a three-disc set with 13 episodes, $24.98 from Image Entertainment ... "Hercules: The Legendary Journeys - Season Three
" (1996-97) is a five-disc set with 22 episodes, from Universal ... "The Killing: Season One
" (2011) is a four-disc set with 13 episodes, $49.98 from Fox ... "Tennessee Tuxedo And His Tales: The Complete Collection
" (1963-65) is a six-disc set with all 70 episodes, $49.97 from Shout! Factory ... "The Tribe: Series 1, Part 1
" (1999-2000) is a four-disc set with 26 episodes, $29.93 Shout! Factory ... "Wallace & Gromit: World of Invention
" (2010) contains the complete six-part BBC1 TV series featuring Wallace as host introducing viewers to a number of amazing, real-world contraptions; $14.99 from Lionsgate ... "Xena: Warrior Princess - Season Three
" (1997-98) is a five-disc set with 22 episodes, from Universal.

Buzzin' the 'B's: "@Suicideroom
" (2011 -- Poland) was an official selection at the 2011 Berlin International Film Festival and a box office hit in Poland; the film depicts a spoiled Warsaw teen (Jakub Giersza) who seeks solace in the sinister virtual world of the "Suicide Room" after being humiliated at school. Animated sequences draw the viewer into the virtual world portrayed in the psychological drama of a teenager trying to escape the torment of bullying. From Wolfe Video ... "Neverland
" (2011), a modern take on the Peter Pan story, transports a young pickpocket and his gang to a land where time stands still and where they meet the gorgeous but deadly pirate Elizabeth Bonny, who has ruled the seas of Neverland for nearly two centuries, Smee, and a courageous Tree Spirit named Tinker Bell (voiced by Keira Knightley). Stars Rhys Ifans, Anna Friel, Charles Dance, Q'orianka Kilcher, Charlie Rowe, Bob Hoskins. From RHI Entertainment/Vivendi Entertainment ... In "Loosies
" (2012), starring Peter Facinelli, Michael Madsen, Christy Romano, Jaimie Alexander, Joe Pantoliano, William Forsythe and Vincent Gallo, a young pickpocket in the New York subways, living a fast, free, lifestyle, is confronted by a woman with whom he had a one night affair and who is now carrying his child. Suddenly faced with the responsibilities of parenthood, Bobby must reevaluate his life of crime and decide if he can ever settle down. From IFC Films.


Foreign: "Women on the 6th Floor
" (2010 -- France), starring Fabrice Luchini, Sandrine Kiberlain, Natalia Verbeke and Carmen Maura, is an upstairs/downstairs comedy set in Paris in 1960. A bourgeois couple's world is turned upside-down when they hire Maria, a Spanish maid. Through Maria, husband Jean-Louis is introduced to an alternative reality just a few floors up on the building's sixth floor, the servants' quarters, where he befriends a group of sassy Spanish maids, refugees of the Franco regime, who teach him there's more to life than stocks and bonds, and whose influence on the house will ultimately transform everyone's life. From Strand Releasing ...In "House of Pleasures
" (2011 -- France), director Bertrand Bonello offers a highly cinematic and atmospheric look at the final days of a turn of the century brothel when much of the Parisian sex trade was confined to grand maisons, populated by elegant madams and vetted clientele. Using a bag of cinematic techniques that include split screen, time shifts and a modern soundtrack, Bonello has made a provocative and beautiful film on not only the world's oldest profession but also a commentary on history as remembered by art and literature. From IFC Films/MPI Media.

Special Interest: As we approach the 100th anniversary of the sinking of the Titanic, get ready for a host of documentaries and re-release of films about the tragedy (including a 3D version of James Cameron's 1997 "Titanic" on the big screen on April 4). This week brings "Titanic: The Complete Story
," three feature-length programs about the April 15, 1912 sinking: "Death of a Dream," "The Legend Lives" and "Titanic's Achilles Heel"; $19.95 from A&E ... "History of the World in Two Hours
" (2011) is a 14-billion year tale, from the beginning of time to the present day, in 120 minutes; $19.95 from A&E ... Indie documentary distributor Docurama has three interesting releases this week: "Bag It
" (2011): Americans use 60,000 plastic bags every five minutes that are then throw away. But where is "away"? Where do the bags and other plastics end up, and at what cost to our environment, marine life, and human health? This documentary follows everyman Jeb Berrier as he navigates our plastic world. Jeb is not a radical environmentalist, but an average American who decides to take a closer look at our cultural love affair with plastics. "Fresh
" (2009) is a documentary that celebrates the farmers, thinkers and business people across America who are re-inventing our food system by coming up with healthier and sustainable alternatives. And "The Swell Season
" (2011) is a documentary on Glen Hansard and Marketa Irglova, whose songwriting collaboration in the film "Once" (2006) culminated in a jubilant Oscar win. $29.95 each.