Oscars - Best Actor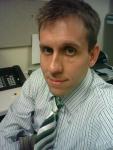 By patjohnson76 - 02/19/12 at 06:10 PM CT
Part 3 of breaking down the major Oscar races, here is Best Actor, a race that seemed all locked up until a couple weeks ago. The nominees:

Demian Bechir - A Better Life

FOR HIM: A surprise nominee (edging out Leonardo DiCaprio), Bechir's performance in A Better Life captivated critics when the film was released in the summer of 2011. The film was released to strong reviews and this nomination is a great thing for small, low budget films featuring great actors.

AGAINST HIM: This is one of those situations where the nomination is the reward. Bechir's performance was praised but the film was little seen, though Bechir does benefit from his film being available on DVD. Plus, he's up against two of the biggest movie stars in the world.

George Clooney - The Descendants

FOR HIM: Well, he's the king of Hollywood, loved by many, and extremely popular. In The Descendants he turns in his most dramatic and most human role to date, as he's dealing with an adulterous wife who's dying. It's been praised as his most realistic and best portrayal on film yet.

AGAINST HIM: He has an Oscar already for 2005's Syrianna. His competition hasn't won any Oscars yet, and there are those who would like to see others get the chance to win. Clooney will always have his naysayers, who will always argue that Clooney is always just Clooney in every role.

Jean Dujardin - The Artist

FOR HIM: A strong performance without uttering a single line of dialogue (well, almost). The film has momentum and has been hailed as one of the best of the year, despite the low box office, and a large majority of this is due to the emotionally wrenching performance by Dujardin as a fading silent film star. He also won the SAG over Clooney, and the SAG makes up the largest voting bloc in the Academy.

AGAINST HIM: Inevitable backlash against the best picture favorite. He's a bigger star overseas that in the United States. Also, he's up against the two biggest movie stars on the planet.

Gary Oldman - Tinker Tailor Soldier Spy

FOR HIM - The fact that he carries this English spy drama with a solid performance was enough to get Oldman nominated, his surprising first. Usually relegated to a supporting performance, in Spy Oldman finally gets the chance to shine.

AGAINST HIM - Another example where the nomination is probably the reward. It's a great performance, but others in this category had much more showy roles.

Brad Pitt - Moneyball

FOR HIM - Another hugely popular actor, another performance of their career, Pitt turns in great work in Moneyball that had critics happy with his charm, wit, and characterization of a baseball general manager. He's never won before and in recent years has turned in great work. If Clooney is the king of Hollywood, Pitt is the next in line.

AGAINST HIM - Some may dismiss Moneyball as "just another sports movie." Voters may want a more dramatic performance to win and Oscar.

FINAL VERDICT - Dujardin's win at the SAG really throws this category into a tailspin. I also think sentimentality around Pitt not having an Oscar may come into play. Clooney has been a popular winner in award shows this season, and he gives great speeches. This is a close category, but since Clooney is the king of Hollywood, it only makes sense he should have a Best Actor trophy. I'm going with Clooney in a close race, but wouldn't be surprised if Dujardin or even Pitt sneaks out a win.