By Chris Kavan - 03/08/20 at 08:21 PM CT
While Pixar's Onward did indeed top the box office, it came in well under most expectations. Ben Affleck's The Way Back found itself in the top three, meeting expectations, while Emma. expanded and landed just outside the top five for its efforts. The holdovers also continued to play well with audiences, even as the ever-present concerns over Covid-19 may have tempered expectations somewhat. While not exactly the fireworks one was hoping for (the weekend was off by $100 million compared to last year), we can only hope that the coming months bring better things.

1) ONWARD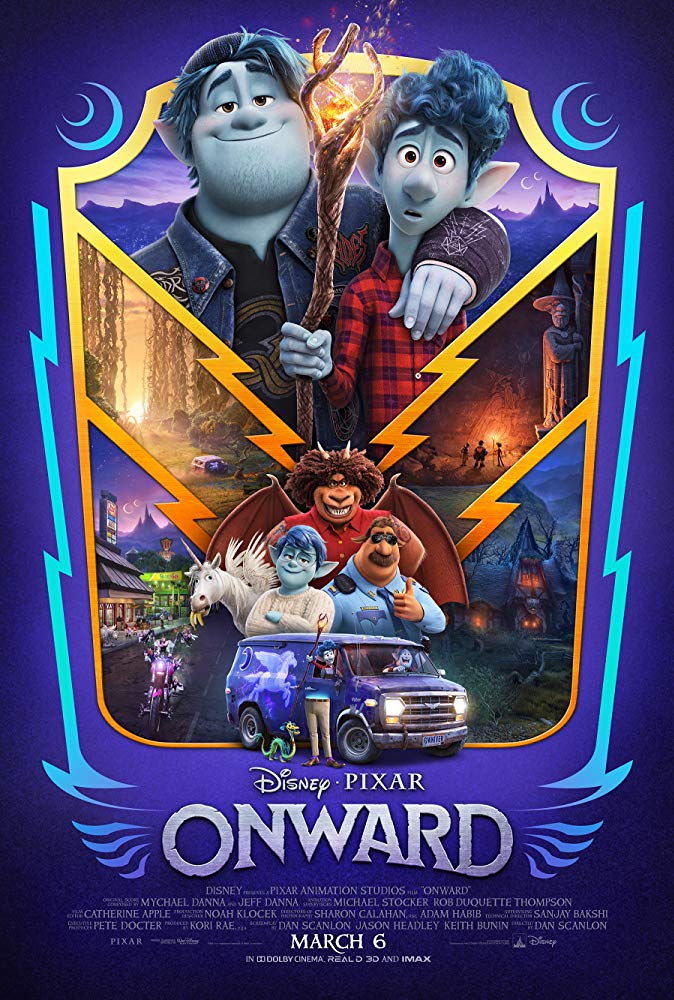 Given Disney's rather conservative estimate of $45 million, it is apparent they weren't expecting the most for Pixar's latest offering. With some predicting a total topping $50 million, Onward instead went the other route, coming in well under predictions with just a $40 million opening. Both critics and audiences (who awarded in an "A-" Cinemascore) seemed happy enough with the finished project, but this high fantasy adventure following brothers Ian and Barley Lightfoot (voiced by Tom Holland and Chris Pratt) just couldn't find the right balance between young and older audiences. Because of the lack of support, Onward will be lucky to top $150 million - which would make it the second lowest-grossing Pixar film behind only The Good Dinosaur ($123 million) and behind Cars 3 ($153 million). That is not to say the $200 million production could recover - but at this point, much like Call of the Wild and Dolittle, it is yet another family-friendly disappointment. If it picks up steam, it could approach that $200 million mark, but seeing how other films of this ilk have fared thus far in 2020, I'm not going to bank on anything. On the international front, Onward added $28 million from 47 markets - with China once again off the table. Onward is good by all accounts, but in these days good just isn't good enough.
2)
THE INVISIBLE MAN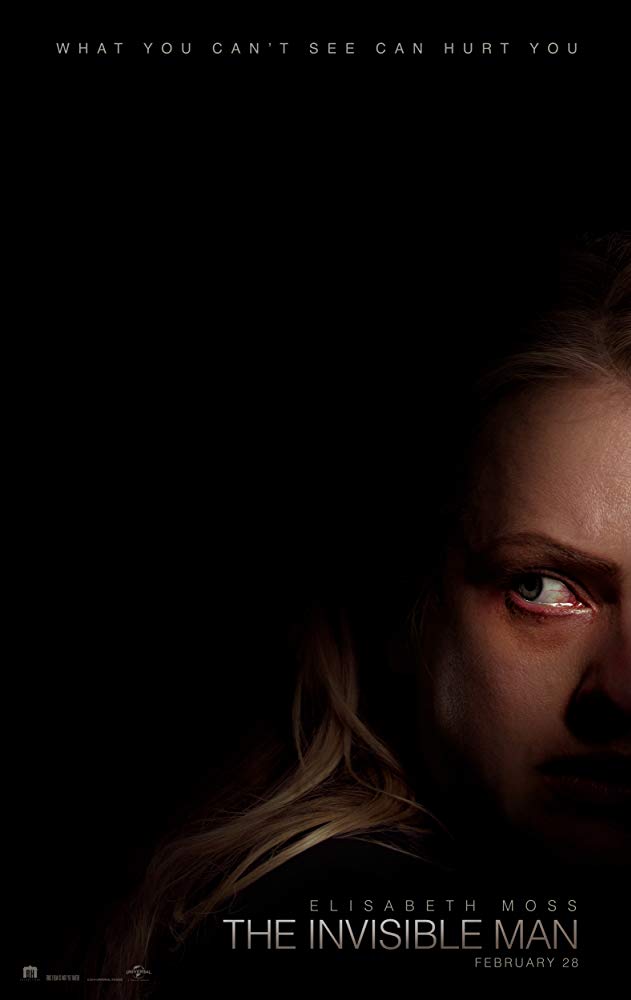 After finally giving the horror genre a much-needed win, The Invisible Man held up well (especially for a horror film) in it second weekend, dipping 46.3% and adding $15.1 million for a new $52.6 million total - topping that $50 million mark in the process. It is also closing in on $100 million worldwide - topping out at $98 million. The film still has at least another big week until A Quiet Place II drops - and is looking like it will approach the $81 million total of The Mummy reboot from 2017. That is great as Invisible Man cost a mere $7 million as opposed to the $125 million price tag for Tom Cruise's failed gambit. It will also top the ill-advised Dracula Untold ($56 million) and Benicio Del Toro's The Wolfman ($61 million) in due time. I guess this Dark Universe thing had to find success at some point and they didn't even have to break $10 million to do it. Given how the split usually happens between domestic and international, the film should approach around $170 million worldwide in the end. That is a fantastic result for the Elizabeth Moss-led, R-rated offering and has salvaged an otherwise forgettable year for horror.
3)
THE WAY BACK
Another big wide release for the weekend was Ben Affleck's sports drama The Way Back, which follows Affleck's title character as a former high school standout athlete who left the world of basketball behind, boozed it up, finds his life at a crossroads and gets redemption as his alma mater's new basketball coach. It's the kind of uplifting yet heavy drama that usually appeals to general audiences. While The Way Back didn't exactly inspire the world, it did inspire enough to earn $8.5 million - right in line with expectations. It also earned a "B+" Cinemascore (53% female, 87% 25 or older), which is a good sign. It opened below the $10 million of Just Mercy, but above recent dramas like Richard Jewell, The Kitchen, The Goldfinch and The Good Liar. That says more about how audiences respond to straight-up drama films in general in this day in age then about how good or bad The Way Back plays. The $21 million film should wind up being at least profitable in the end, though in no way is it going to be a standout for the year.
4)
SONIC THE HEDGEHOG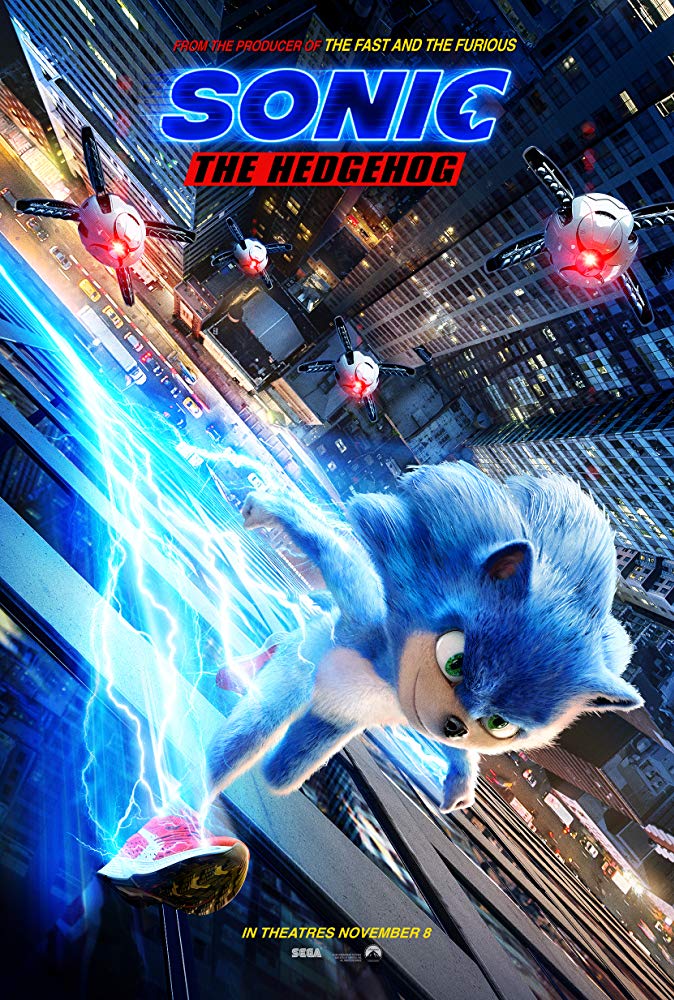 Video game icon Sonic the Hedgehog came in at $8 million (down 51%) and hitting $140.8 million in the process. That means it will pass Detective Pikachu ($144 million) in a matter of days - becoming the biggest domestic video game adaptation of all time. And at nearly $300 million worldwide, it will soon top Resident Evil: Afterlife on the global stage, though Warcraft at $438 million looks well out of reach. Once again, the lack of China box office probably hurt it in the long run for total grosses, but Sonic didn't need China to become a huge hit on its own. It should wind up at around $155 million domestic and $325 million worldwide - both of which are truly excellent results and prove that if you can provide both nostalgia and entertainment - well, that is mission accomplished. And with Onward floundering a bit, it just means Sonic can hang on that much longer.
5)
CALL OF THE WILD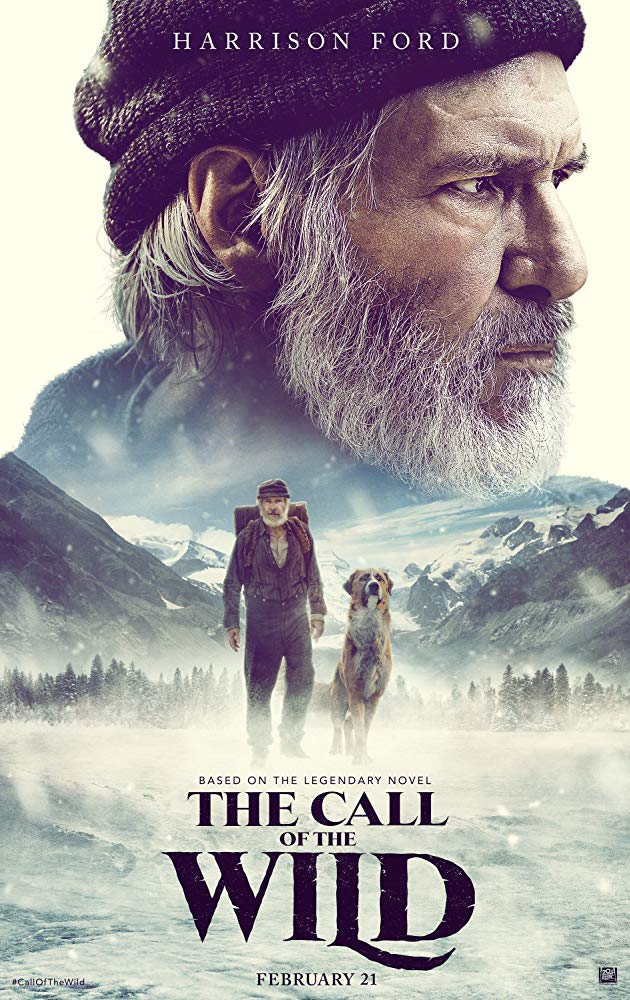 Rounding out the top five, Call of the Wild added $7 million (down 47.6%) and crossed $50 million with a new $57.4 million total. Once again, that number would be looking pretty good - if the film hadn't cost so much to make. It is also close to crossing the $100 million mark worldwide ($99.6 million and counting), but it's not going to be enough for this film to approach profitability. It's actually surprising that three of the biggest money-losing films of the year are all family-friendly, while the R-Rated Bad Boys and Invisible Man are two of the biggest hits of the year. I guess adults are just more discerning when it comes to what they subject their children too this year.
Outside the top five: Emma., starring Anya Taylor-Joy as the the classic Jane Austen character, expanded to 1,565 theaters (adding 1,468 from its limited release last weekend) and jumped 331.2%, landing just outside the top five in sixth place with $5 million, giving the well-recieved film a new $6.8 million total. A total in the $15 million or so range looks likely as these kind of period piece romances tend to do.
In milestone news, Bad Boys for Life became the first film of 2020 to hit the $200 million mark with a $3 million weekend (7th place) and new $202 million total. And I don't have any problem saying it may be awhile before we get another.
Way down in the 14th spot, previous horror champion Fantasy Island crossed the S25 million mark with $885,000 and a new $25.8 million total. Invisible Man has more than doubled that mark already, so nice try Fantasy Island, but better luck next time.
Next week brings another horror film in the delayed film The Hunt, Vin Diesel gets violent in Bloodshot and we get another uplifting romance in the form of I Still Believe.
Comments