By Chris Kavan - 10/09/19 at 11:32 PM CT
With Joker laughing all the way to the bank, setting a new October bar, can any of the three newcomers hope to dethrone the world's most popular villain. Certainly Will Smith - pulling double duty, no doubt - has a chance with Gemini Man. Perhaps comedy will win out - with Adam Devine finding out his new digital personal assistant getting a bit too personal. Or maybe the creepiest, spookiest, ookiest family - now in animated form, will surprise everyone. I still think it's going to be an uphill battle, as Joker looks to add to its records opening and I don't think he's going to give up the top spot without a fight.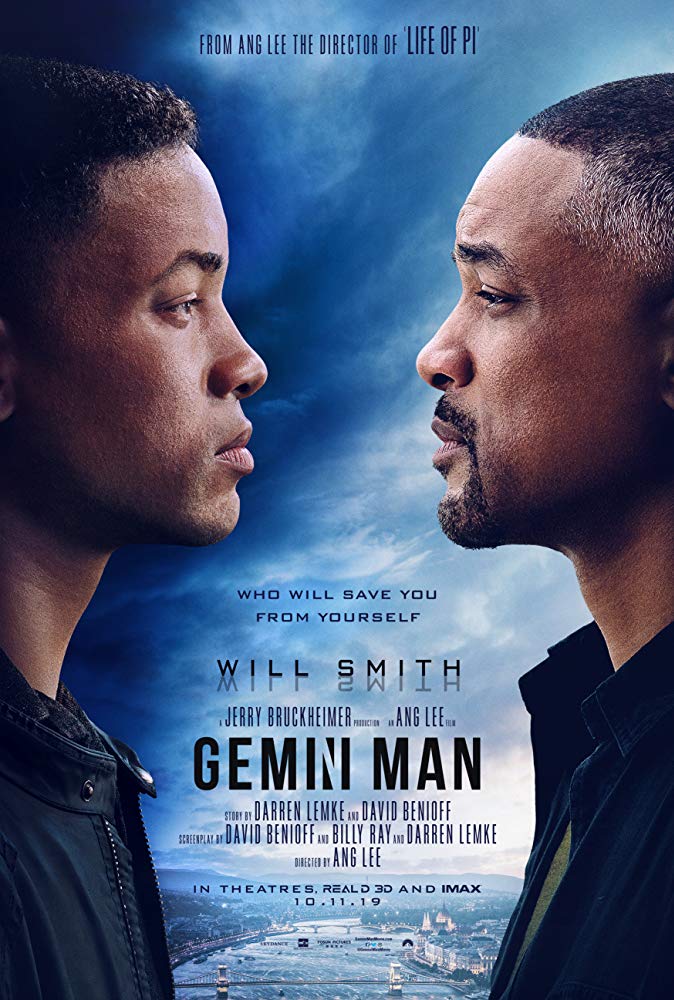 GEMINI MAN
Pure action is hard to get right and honesty, Ang Lee (the same one who gave us The Ice Storm, Life of Pi and Brokeback Mountain) seems like an... odd choice. But if anyone can give us a more refined twist on a testosterone-fueled genre, he would be it. Lee at least has a veteran of action films along for the ride: Will Smith. Smith plays Henry Brogan, who used to be one of the world's deadliest assassins - before he settled down for a better life. That includes a relationship with Danny Zakarweski (Mary Elizabeth Winstead) who has helped keep his life grounded. But Brogan is about to come face-to-face with his deadliest opponent yet: himself. That's right, his old boss/new nemesis Clay Verris (Clive Owen) has managed to clone Brogan and created what he sees as the perfect replacement for Brogan - a younger version with all of his skills, but none of his pesky morality or wisdom. Thus, he has molded him as he has seen fit, creating a perfect soldier - one that he wants to mass produce, once Brogan is out of the way. Thus begins a very deadly game of cat-and-mouse as Brogan tries to survive - and convince his clone about the error of his ways. I will say this, the trailers do make this look like a pretty good action film - motorcycle mayhem, shooting grenades, Gatling guns - it's all there. I'm not saying this is the next John Wick or anything, but it looks like a solid action film and if that's what audiences are in the mood for, it could do well.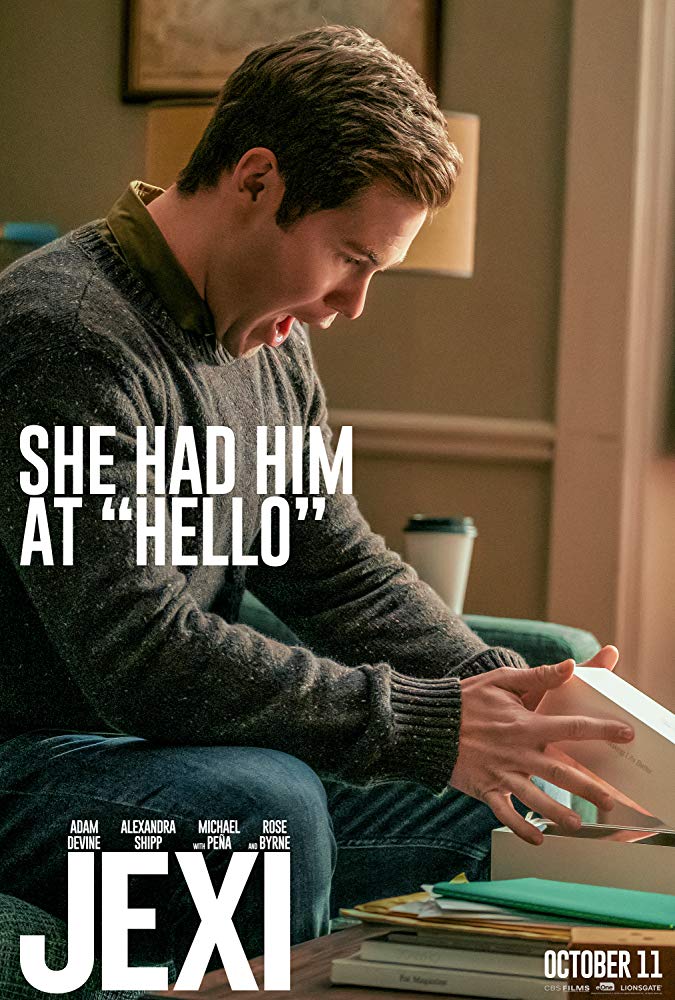 JEXI
Usually when technology runs amok you get killers robots ala Terminator or cute killer robots like Short Circuit. But Jexi hits closer to home - what with smart home devices and apps that let you control all aspects of your life. But what if that app started to control you? That's what happens when technophile Phil (Adam Devine) activates the latest and greatest smart device and finds out the personal life assistant, Jexi (voiced by Rose Byrne) and soon finds it getting a bit too personal. Especially when he begins a relationship with tech-adverse Cate (Alexandra Shipp) and he begins to ween himself off technology - which makes Jexi a bit jealous, and, as it is plugged in to pretty much every aspect of his life, begins to make things a living hell. The film also has Michael Peña, Charlyne Yi, Justin Hartley, Wanda Sykes and Ron Funches, so it has the comedy part covered. I guess this is aimed at all those millennials who are addicted to technology, so we'll see if they decide to support this one at the box office.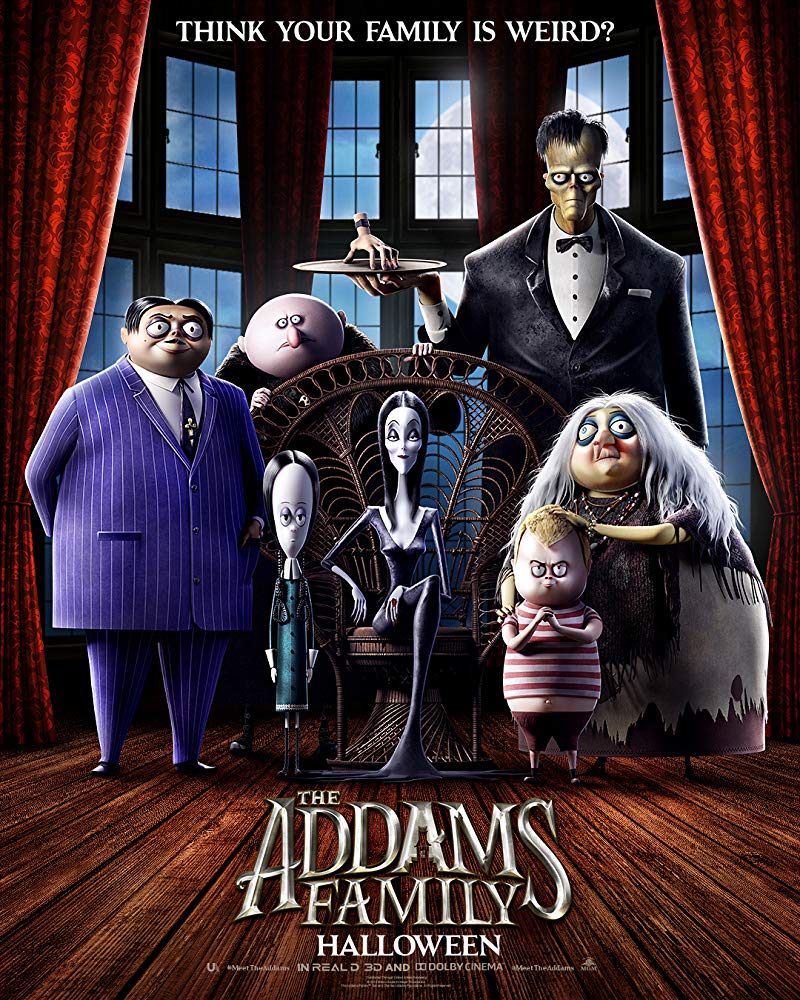 THE ADDAMS FAMILY
In my mind, it's kind of hard to top the 90s version of The Addams Family - it had the perfect cast and the perfect feel. That is why, despite having a pretty good vocal cast, I'm not sure why they decided to update The Addams Family once again - and this time make it animated. I mean, I guess they did a good job with the look, and they have a knockout cast - Oscar Isaac as Gomez, Charlize Theron as Morticia, Chloë Grace Moretz as Wednesday, Finn Wolfhard as Pugsly, Nick Kroll as Uncle Fester and Bette Midler as Grandma with a lot of other talent as well: Snoop Dogg, Allison Janney, Martin Short, Catherine O'Hara, Tituss Burgess, Elsie Fisher, Conrad Vernon, Pom Klementieff, Jenifer Lewis and Aimee Garcia are all on board as well. The story has the creepy family moving to New Jersey, with plans to host a major family gathering, only to have to deal with the scheming, conniving reality star Margaux Needler, who see opportunity - but no one puts one over on this family. Obviously a lot of work went into this, but I don't know who is clamoring for a new Addams Family. Still, if it can attract families and the Halloween crowd - it may do well enough.
With Joker doing so well, it may be tough to stand out in the crowd, but this trio of new films, each targeting a different group and having different genres, will put up a decent fight. I'll be back on Sunday to see if any can compete with the new October champion.
Comments