By Chris Kavan - 02/17/19 at 07:40 PM CT
There haven't been a lot of fireworks as 2019 has just finally gotten its first $100 million plus film (Glass - see the happy news under the box office roundup). It has been pretty slow all around and even though Alita: Battle Angel managed to come in ahead of expectations, it still wasn't exactly a huge opening. Happy Death Day 2U also opened under expectations leaving the romantic comedy Isn't It Romantic to take advantage of the Valentine's Day holiday. No matter, it was the slowest President's Day weekend in 15 years, with the top 12 only bringing in $109.1 million.

1) ALITA: BATTLE ANGEL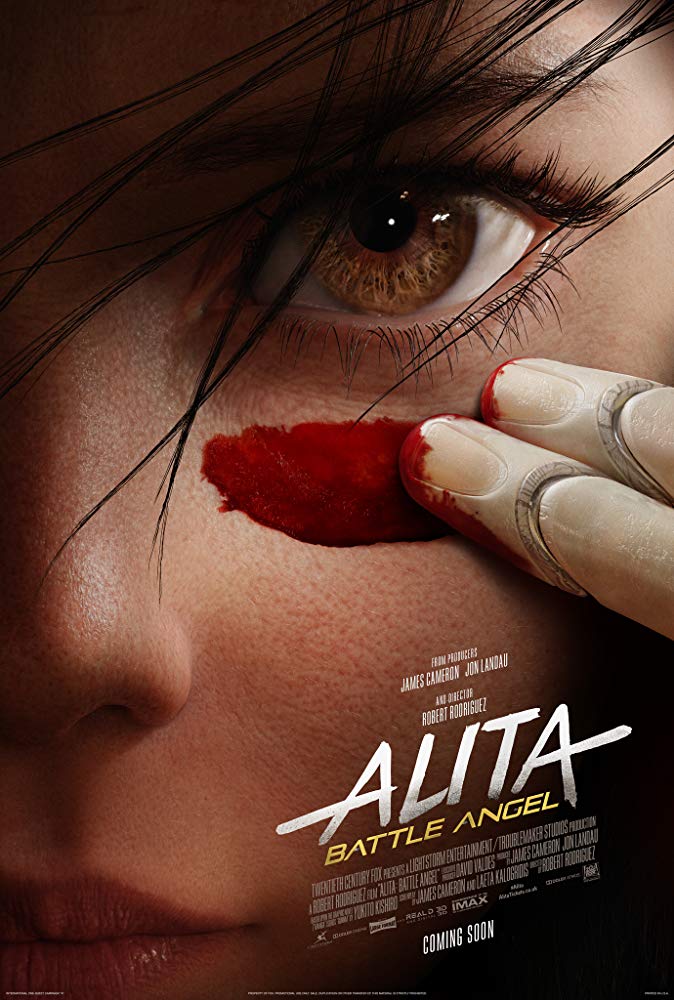 Going into the weekend, expectations were set a bit low for Alita: Battle Angel, James Cameron's long-in-the works manga adaptation with Robert Rodriguez behind the camera. With a budget at least in the $170 million range, some predicted this would struggle to $25 million. Alita managed to do a bit better, earning $27.8 million for the weekend ($36.5 million including its early opening) with an expected near $42 million with the holiday factored in. It is still going to struggle to reach its goal of $500 million worldwide to hits its goal to cover production/advertising, but one good thing is the film did jump 55% from Friday to Saturday, meaning audiences seem to be happy with the film even with the dire predictions rolling in. Rosa Salazar takes on the role of the big-eyed cyborg who is seemingly a teen girl, but is in reality a very deadly weapon though the person who found her, Dr. Dyson Ido ( Christoph Waltz) and new friend Hugo (Keean Johnson) attempt to set her down the right path. The film has been praised for its visuals and it has brought in an additional $94.3 million overseas. It still has China and Japan ahead - and we'll see if it can break out big in either of those markets to make up for what is shaping up to be a $90 million domestic total. It's not going to fall as hard as predicted, but it's still not exactly on a steady path and finds itself in the same position as the likes of John Carter, Valerian and Mortal Engines. I'm still looking forward to watching this and hope it can recover into a minor win instead of an immense loss for the studio.
2)
THE LEGO MOVIE 2: THE SECOND PART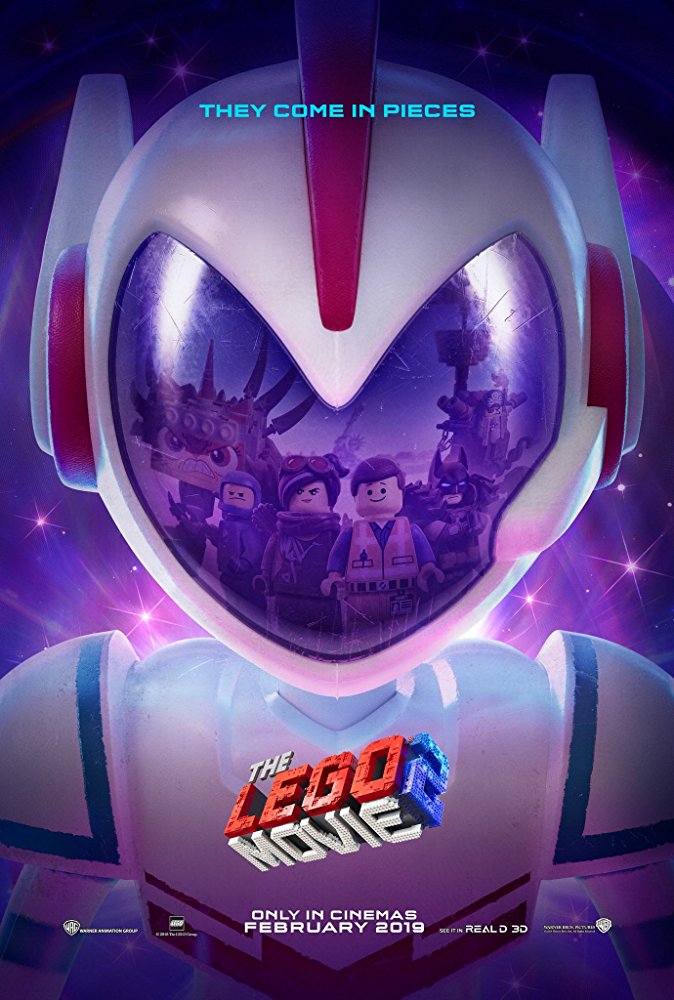 Another film that struggled a bit out of the gate, The LEGO Movie 2 took about a 38% hit in its second weekend, adding $21.2 million to its total, with an expected $27 million over the holiday for a total winding up just under the $70 million mark. The film dropped more than the original LEGO Movie (27% in its second week) though was close to LEGO Batman (38%). It is fast-approaching the $100 million global mark with $98 million and counting. We'll see if it can catch up to the $211 million global total of the first LEGO Movie and, if it can, it will still be a win for the sequel, even if its domestic total looks like it's going to fall well short of the first film. Things aren't looking the best for the series, but it's easier for animated films to continue on after a small stumble then big-budget features.
3)
ISN'T IT ROMANTIC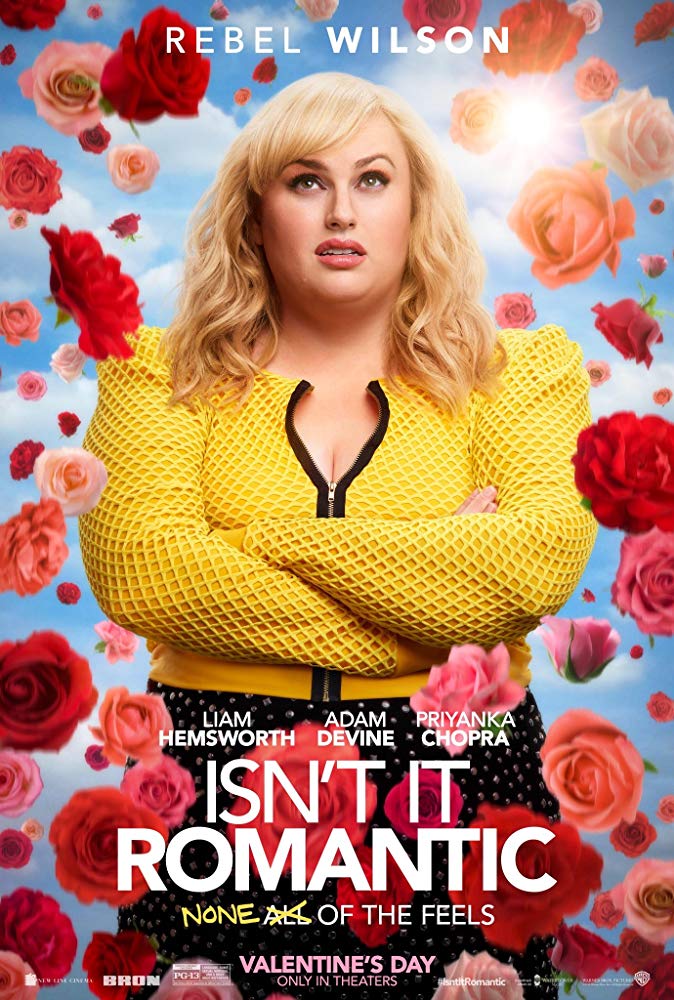 It was no surprise that a romantic comedy managed to do pretty good over Valentine's Day. The film follows Natalie (Rebel Wilson) who bumps her head and finds herself trapped in a typical rom-com, complete with every cliche. Going after her affections is the super hottie Blake (Liam Hemsworth) and charming childhood friend Josh (Adam Devine). The film managed a decent $14.2 million weekend ($20.45 including its early opening) with an expected $22-$23 million by Monday. That is fine for the $31 million or so budgeted film. It earned a "B" Cinemascore with an audience that came in 80% 25 or older. It's playing much like How to Be Single, which wound up with $46.8 million back in 2016. While it might not be a mega-hit, it should top out with enough to wind up in the black and any foreign help will just be a nice bit of extra on top.
4)
WHAT MEN WANT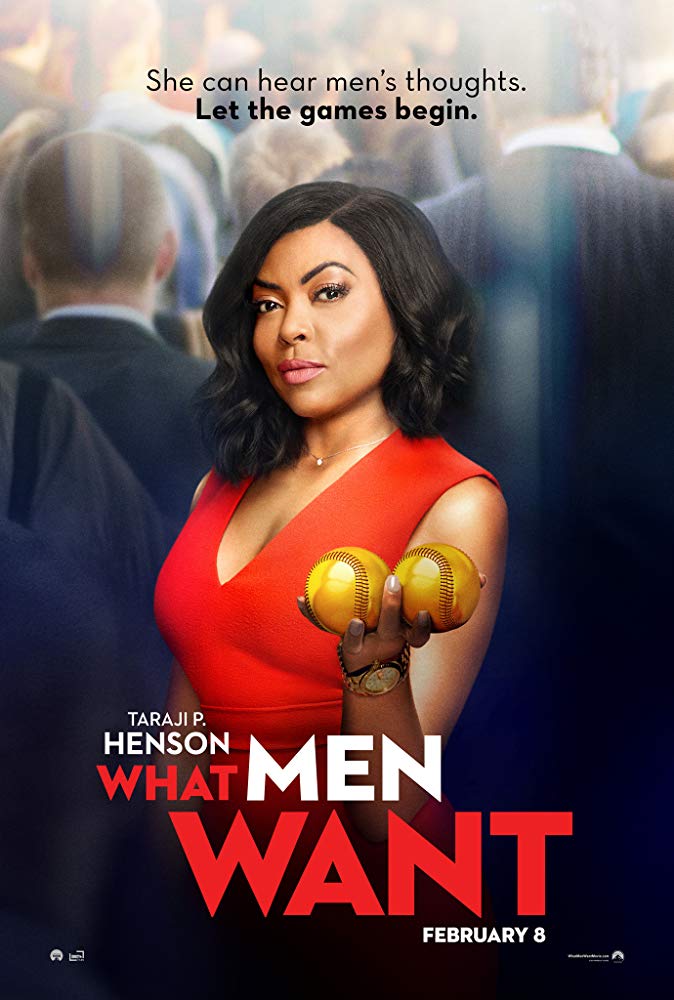 Another film likely befitting from the Valentine's Day spirit, Taraji P. Henson's mind-reading comedy dipped a little over 40% from its opening weekend, adding $10.9 million for the weekend with an expected $12.5 million including Monday for a total what will wind up around the $38 million mark. That is good news for the $20 million film, which is looking at breaking the $50 million mark before it ends its run. While it's not burning up the international charts ($2.5 million thus far) it shouldn't have to break big overseas to be successful and, as you can tell by the previous three films on this list, female-driven movies seem to be doing just find at the box office.
5)
HAPPY DEATH DAY 2U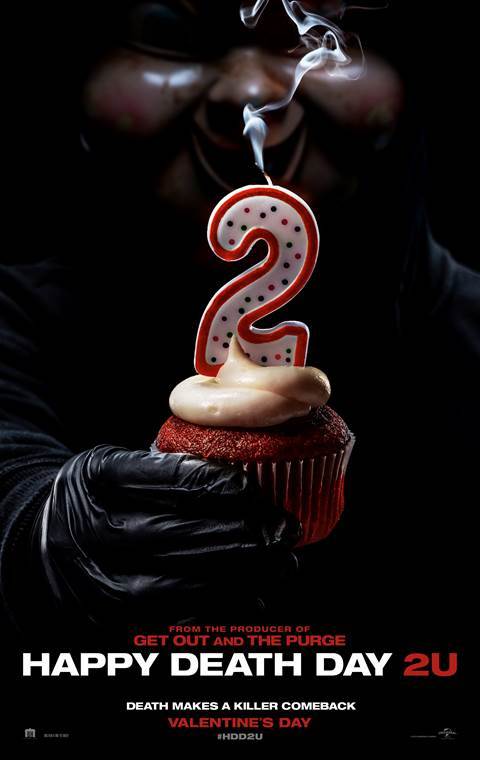 While Alita was expected to be an under-performer, perhaps the more perplexing disappointment was in the $9.8 million opening for this Death Day sequel. Expectations had this hitting $20 million (including the holiday) but it looks like it's going to fall well short, with $15 million expected by Monday. That is also well short of the $26 million opening for the first Happy Death Day. The film did match the "B" Cinemascore of the first film with 51% of the audience coming in female and 41% in the 25 or older range. It's tough to say why this fell short - it could be this looked too much like the first film and didn't stand out enough or maybe audiences got their fix with the Groundhog Day horror idea the first time around. Still, the film carries just a $9 million budget, so even if it will top out at just $30 million or so, it's still going to be a winner in the end.
Outside the top five: Glass became the first film in 2019 to hit $100 million on the domestic front with $3.8 million over the weekend and a new $104.4 million total. It will be joined by others soon enough but it did take longer than expected to hit this mark.
Aquaman became the second-highest grossing DCU film with a $1.88 million weekend and new $331.3 million total, topping Batman v Superman ($330 million) to sit only behind Wonder Woman ($412.5 million) and is fourth among all DC titles, also behind The Dark Knight Rises ($448 million) and The Dark Knight ($534 million). It's also the leggiest December movie since 2011 and Mission:Impossible - Ghost Protocol. It is also the second-biggest solo superhero film overseas at $799.4 million, trailing only Iron Man ($805 million), which it still might catch.
In limited release a week before it goes wide, Fighting With My Family had a very good $131,625 in just four theaters for a fine $32,906 per-theater average. Produced by Dwayne Johnson, this biopic of wrestler Saraya "Paige" Bevis (played by Florence Pugh) looks to have a decent expansion based on these results.
Next week may finally bring us the first big, big film of 2019 if How to Train Your Dragon: The Hidden World can match its predecessors. It is joined by the above-mentioned Fighting With My Family.
Comments