By Chris Kavan - 11/08/18 at 12:34 PM CT
As November rolls right along, we're getting a nice mix of new movies this weekend. We have an updated animated film based on a Christmas classic, an updated action heroine based on a series of best-selling novels and, just to make things interesting, a zombie tale set during WWII. All in all, something for everyone and we'll have to see how Bohemian Rhapsody stands up to the competition and whether it can turn audience praise into longevity.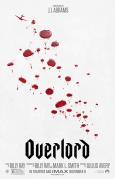 OVERLORD
By far the most interesting title being released over the weekend will be Julius Avery's Overlord. No, this is not a remake of the 1975 film of the same name, but rather a horror/war tale that follows a group of American paratroopers who are sent on a mission just before D-Day. Behind enemy lines, the group take a Nazi-occupied village only to realize there is something much more horrific going on - as in supernatural and highly dangerous. Our soldiers are played by Jovan Adepo, Wyatt Russell, Mathilde Ollivier, Pilou Asbæk, John Magaro, Iain De Caestecker and Dominic Applewhite. While there aren't any huge stars in this one - the film has been getting a lot of favorable reviews and response from critics. I know this will probably not top the box office - hell, it won't even be the top new film, but out of sheer interest, this one definitely looks like the winner. What is more evil than Nazi zombies I ask you? The answer is - absolutely nothing.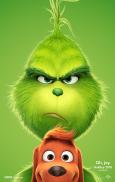 THE GRINCH
The film that has the best chance at topping Bohemian Rhapsody - and the box office - is Yarrow Cheney and Scott Mosier's updated take on everyone's favorite holiday humbug, The Grinch. As voiced by Benedict Cumberbatch, I hope this completely washes out the bad taste left by the excruciating live-action version that Jim Carrey did back in 2000. This one is animated, though it goes CGI, but I don't think that will matter. What matters is how they are going to change the story. The animated classic is a mere half hour - and stretching that out to a full-length feature will obviously require some tinkering. Still, this looks like it will do the original justice - plus Rashida Jones, Angela Lansbury, Kenan Thompson, Pharrell Williams and Cameron Seely (as Cindy Lou Who) are all on board. It seems a bit early to be releasing this in my eyes, but families will likely bolster this to a big opening and we'll see if it plays long enough to really deliver some holiday cheer.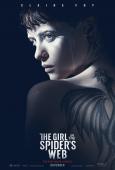 THE GIRL IN THE SPIDER'S WEB
I was a big enough fan of the original Girl with the Dragon Tattoo films (the Swedish trilogy starring Noomi Rapace and Michael Nyqvist) that I immediately read the novels. Yet somehow the combined might of David Fincher, Daniel Craig and Rooney Mara couldn't make the U.S. remake work. It wasn't a flop, but it also wasn't good enough to warrant the studio supporting a continued trilogy. Thus after the failure of that 2011 film, we now get a second shot with a new director (Fede Alvarez) a new female lead (Claire Foy) and a new story based on the books written by David Lagercrantz taking over after the death of Stieg Larsson. I will say the trailers make it look like that gritty feel is going to carry over just fine but early reviewers are saying that Spider's Web is more action-oriented than character-driven, which is a shame. This is another film I likely won't catch until I can watch it at home and I have a feeling this isn't going to launch a new franchise, either.
It will be interesting to see how things play out and whether The Grinch can dethrone Rami Malek and Bohemian Rhapsody. We'll also have to see if The Girl in the Spider's Web and Overlord can make their own mark at the box office or simply get lost amidst the competition. I'll be back on Sunday with a full rundown.
Comments