By Chris Kavan - 10/07/18 at 05:41 PM CT
It's true that both Venom and A Star is Born were tracking big heading into the opening October weekend, but wow, what a weekend it was. Despite the critics savaging it, Venom didn't struggle with audiences and meant it not only easily topped the weekend, but did so in a record-smashing way. Meanwhile, the well-received Star is Born landed in second in equally-impressive fashion and both combined, along with the holdovers, propelled the box office to the biggest October weekend ever. We'll see if the success will continue, but things are looking up for the month so far.

1) VENOM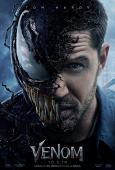 Tom Hardy was singled out by critics as being about the only good thing in Venom - which currently sits at just 32% on Rotten Tomatoes. Audiences, however, were more than happy to celebrate a super-villain film to the tune of $80 million - easily smashing the opening-day October record previously held by Gravity ($55.7 million). For 2018, it landed ahead of Ant-Man and the Wasp ($75.8 million) and behind Solo: A Star Wars Story ($84 Unlike critics, audiences were also a bit more lenient in their response, giving it a "B+" Cinemascore - the same score given to both Suicide Squad and Justice League. About the most concerning thing you can say for the longevity of Venom is that a large portion of the audience (64% to be exact) was under 25. Younger audiences tend to be much more fickle and much less likely to support a film in the long-run, so we'll see what effect that has next weekend. Still, this also means going with a PG-13 as opposed to an R rating was the right choice. It also means good things for a non-MCU Spider-Verse series, especially if you add Carnage into the mix. Oh, and it also opened to the tune of $125.2 million overseas for another October record of $205 million globally. I'm interested to see where this goes from here, but would say the gamble paid off.
2)
A STAR IS BORN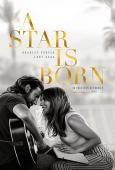 As if Venom opening huge wasn't good enough news, Bradley Cooper and Lady Gaga have reason to celebrate as well with a very nice $41.25 million weekend - and $42.6 million including early openings. That return is good enough to land the film in the top 10 among all October openings as well. Unlike Venom, A Star is Born was a hit with both critics and audiences, earning a "A" Cinemascore - and attracting a mostly female (66%) and older (86% over 25) audience. All that marketing sure paid off, as the $36 million film looks not only poised to be this fall's go-to film for adults, but also looks to be the current front-runner for awards season. Adult-skewing films like The Martian, Gravity and Gone Girl all wound up with totals in the $166-$274 million range. A wide range to be sure, but I have no problem seeings this having great legs through October - and maybe beyond, and $200 million is easily within reach.
3)
SMALLFOOT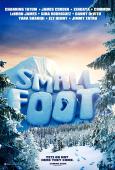 The animated family-crowd pleaser dipped just 35.3% in its second weekend - right in line with the 36% second-week drop for Storks - and adding $14.9 million to its total, which now stands at $42.76 million. If it continues to follow a similar path as Storks, it should wind up with around $80 million domestic. It's also doing well enough on the international front ($75 million global and counting) that it will have no problem being profitable in the long run. It's not going to enjoy Pixar-level returns, but I don't think that is going to hurt it in the long run.
4)
NIGHT SCHOOL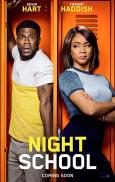 With adults flocking to see A Star is Born and the younger set heading towards Venom, Night School suffered a pretty harsh 55% drop, landing in fourth place with $12.27 million. That gives the Kevin Hart/Tiffany Haddish comedy a new total of $46.75 million. It will easily cross the $50 million mark in the next few days and ultimately wind up around the $70 million mark. It also has $12 million overseas thus far for a global tally of just about $60 million. This probably won't make many more waves at the box office, but still looks like it will wind up good enough to make a decent profit.
5)
THE HOUSE WITH A CLOCK IN ITS WALLS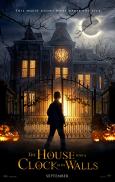 Rounding out the top five is another family-friendly film as The House with a Clock in Its Walls dipped just over 42% with a $7.29 million weekend and a new total of $55 million. It will only take a day or two for it to pass the total for Goosebumps ($58 million). We'll see how the Goosebumps sequel affects this title, but I think its work is done and Jack Black, along with director Eli Roth, should be happy with this result and we'll see if it leads to anything more in the future.
Outside the top five: After a huge opening last weekend in limited release, Free Solo expanded to 41 theaters, where it posted a 83.5% gain, landing in 12th place (up from 24th place) with $540,000 and a still-impressive $13,171 per-theater average.
Also arriving in limited release was The Hate U Give, starring Amandla Stenberg, Anthony Mackie, Issa Rae and Common among others. In just 36 theaters, the film earned $500,000 (13th place) and a decent $13,889. The timely film looks to expand in the coming weeks before going wide on October 19th.
There are two almost-milestones worthy of mention as both The Predator and A Simple Favor are less than $1 million away from crossing the $50 million mark. That's good news for at least one of those films (I'll let you guess which one - but it's not difficult to realize).
Next week brings us Goosebumps 2, another award-friendly title in First Man and the action film Bad Times at the El Royale.
Comments