By Chris Kavan - 08/09/18 at 06:38 AM CT
Last week there were plenty of new releases, but pretty much across the board they all came in under expectations. This week brings us another rather crowded box office filled with giant sharks, a tragically-thin horror monster, cute dogs and Spike Lee's latest offering (sure to offend someone). But, once again, it's going to be tough to compete with Mission: Impossible. The best bet comes from The Meg, a mix of horror and action while the rest of the offerings are likely going to have to fight over the scraps.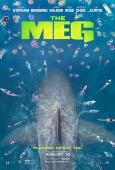 THE MEG
Jason Statham has pretty much carved his niche in filmdom playing very serious, very dangerous men. Okay, maybe not Crank, but The Transporter, The Mechanic, The Expendables and, of course, Gnomeo & Juliet - he is the voice you don't want to hear, especially if you get on his bad side. In The Meg, Statham plays another serious man - Jonas Taylor, a naval captain who has been discredited and discharged after claiming a long-extinct megashark, the Carcharodon Megalodon was responsible for a mission gone wrong. Years later, when a submersible is lost at the bottom of the sea (with his ex-wife on board no less) he is called back into action, only to discover The Meg is very much alive - and appears to be on the hunt. The trailers (and the excellent use of "Beyond the Sea") make this look like a true end-of-summer blast. It's like Jaws cranked up to 11 - granted, it looks much more ridiculous, but provides as much fun as thrills. The rest of the cast looks good - Bingbing Li, Rainn Wilson, Cliff Curtis, Ruby Rose, Winston Chao, Masi Oka. Page Kennedy and Robert Taylor give the cast a nice international flair as well. If there is any film the rest of this month that has a good chance of challenging Mission:Impossible I think The Meg has a pretty good shot. I don't expect it to be super huge, but profitable enough to hopefully cover those marketing costs.
DOG DAYS
Boy, relationships have sure gone to the dogs these days, eh? Dog Days is a family-friendly (PG) little film that finds a group of interconnected people in L.A. being brought together thanks to the intervention of their canine companions. Daaaaw - so cute, right? If the box office wasn't practically overflowing with family options right now (Christopher Robin, Teen Titans, Incredibles 2, Mamma Mia, Hotel Transylvania 3, Ant-Man and the Wasp) I would give this a better shot but the incredibly over-saturated market means Dog Days is going to have a tough time making itself known. And while the cast has some decent names attached - Eva Longoria, Vanessa Hudgens, Finn Wolfhard, Nina Dobrev, Adam Pally, Jessica Lowe and Thomas Lennon among them - it doesn't have any really big names to anchor it. It's like a lazy Sunday movie you would watch if there's nothing better on. I have a feeling that's going to be the sentiment at the theater as well, meaning mid-range numbers at best.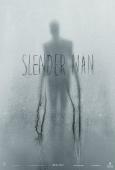 SLENDER MAN
It's hard to overcome delays, bad press and lawsuits - and Slender Man has to deal with all three. The film was originally supposed to be released in May before it's current August release and that is because the producers had a disagreement over Sony's marketing and distribution plans (at one time Netflix could have been partnered) but that has apparently been hammered out. That isn't the only controversy the movie spawned as the one-time internet-spawned monster was the basis of a very real crime featuring teen girls and many people (including the father of the victim of said crime) are a bit unhappy about the subject matter. Finally, Sony has gotten into a lawsuit with Phame Factory over their indie film, Flay, that also seems based off the Slender Man internet urban legend - that Sony bought the rights to. Now, that's a lot to process but none of it works in the movie's favor and I have a feeling that despite horror veterans like Joey King and Javier Botet being involved, this is going to fall flat. This should have gone to Netflix, as this is exactly the kind of movie I stream when I'm bored.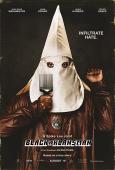 BLACKKKLANSMAN
Spike Lee has never been one to shy away from controversial material and his latest film looks to be no different. BlacKkKlansman is based on the story of Ron Stallworth (John David Washington) an African-American Colorado police officer who not only manages to infiltrate his local Ku Klux Klan chapter - but finds himself becoming the head of said chapter. But Lee's film, while it may sound like it has a more comedic undertone, instead tackles racism, cop killing and while supremacy head-on - topics that resonate as much back then as they do in today's political climate. What's more, when the film debuted in Cannes, it won the coveted Grand Prix, which may not mean much to the general movie-going public, but bodes well for more discerning film fans. But the the material could play well with both critics (the critic-minded) and those looking for a politically-charged movie. I'm not saying it's going to take off, but for Lee, anything breaking into the top 10 would be a win.
It's going to be another crowded box office over the weekend, but, much like last weekend, I'm guessing that is only going to water down most of the new releases, through we'll see if The Meg can make some headway. I'll be here on Sunday with the box office breakdown.
Comments