New on DVD and Blu-ray Week of December 19 - December 25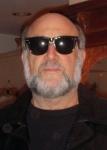 By Harley Lond - 12/19/17 at 03:03 AM CT
HAPPY HOLIDAYS!
FROM THE BIG SCREEN:

"mother!": What begins as a pastoral tale of a young woman (Jennifer Lawrence) with her husband (Javier Bardem) at their country house quickly turns brutal when uninvited guests -- a mysterious man followed by his wife -- arrive at their home, disrupting their tranquil existence. Things quickly spiral out of control when the son of the newly arrived couple shows up -- after killing his brother -- and more and more people arrive, fomenting disturbing events that turn the idyllic home into a hellish nightmare. The
allegorical tale -- biblical creation, anyone? -- gets more and more violent as mother Earth is destroyed by the wanton hordes. From filmmaker Darren Aronofsky ("Black Swan," "Requiem for a Dream"), this riveting psychological thriller about love, devotion, sacrifice and resurrection polarized the critics, with many of them seething with outright hate, leading me to wonder if I've been living in a reviewer's alternate universe, since I loved it (I do, by the way). The downright scary film co-stars Ed Harris, Michelle Pfeiffer, Domhnall Gleeson, Brian Gleeson and Jovan Adepo. Extras include "mother!
The Downward Spiral," a featurette with director Darren Aronofsky and cast in which they discuss the production of the movie and take us through its spectacular finale; "The Makeup FX of mother!" From Paramount.

"Dunkirk
," on the other hand, was loved by the critics and, at its release, was touted as the picture of the year (since supplanted by a handful of others, including Guillermo del Toro's masterful "The Shape of Water"). The WWII film is an historical epic about the evacuation of some 300,000 Allied troops stranded on the beaches of Dunkirk in 1940 after the Germans invaded France and pushed the French,
British, Belgian and Dutch soldiers to the sea. Under air and ground cover from British and French forces, troops were slowly and methodically evacuated from the beach using every serviceable naval and civilian vessel that could be found. Director Christopher Nolan directed "Dunkirk" from his own original screenplay, using a mixture of IMAX and 65mm film to bring the story to the screen; he split the narrative into three time-shifted overlapping sequences that take place in the air, at sea and on the beach. The real evacuation took 10 days; the film, it seemed to me, lasted that long as well. I was no fan of the outing; Nolan's methodology (a lot of anonymous faces and action) left me cold. The film stars Fionn Whitehead, Tom Glynn-Carney, Jack Lowden, Harry Styles, Aneurin Barnard, James D'Arcy, Barry Keoghan, Kenneth Branagh, Cillian Murphy, Mark Rylance and Tom Hardy. Extras include a dozan-plus featurettes. From Warner.


BUZZIN' THE 'B'S:
"Victoria & Abdul
" (2017) is the extraordinary true story of an unexpected friendship in the later years of Queen Victoria's (Judi Dench) remarkable rule. When Abdul Karim (Ali Fazal), a young clerk, travels from India to participate in the Queen's Golden Jubilee, he is surprised to find favor with the Queen herself. As the Queen
questions the constrictions of her long-held position, the two forge an unlikely and devoted alliance with a loyalty to one another that the Queen's inner circle attempts to destroy. As the friendship deepens, the Queen begins to see a changing world through new eyes and joyfully reclaims her humanity. Co-stars Eddie Izzard, Addel Akhtar and Michael Gambon. On DVD, Blu-ray/DVD Combo, from Universal ... "Blood Money
" (2017), starring Ellar Coltrane, Willa Fitzgerald, Jacob Artist and John Cusack, is a modern retelling of the 1948 action film "Treasure of the Sierra Madre" about a dangerous criminal who will stop at nothing to retrieve his money after a robbery gone wrong. Three friends on a wilderness excursion stumble upon bags of money and suddenly must outrun a white collar criminal (Cusack) hell-bent on retrieving his fortune. Soon, greed and mistrust turns the friends against each other as they wage a desperate fight for survival. On DVD-ray Disc, Digital, from Lionsgate ...
Based on true events and inspired by T.T. Johnson's best-selling novel, "The Shattered Faberge Egg," "Shattered
" (2017), starring Ray Wise, Arianne Zucker, Molly Burnett and Tom Molloy, is a thriller of power, greed and betrayal, centering around a prominent political family in the Deep South. Kate Stenson (Burnett) dreams of an enviable life as a member of the Southern elite. She marries Ken (Molloy), the son of powerful city councilman Forrest Burnett (Wise) and his dutiful wife, Maureen ( Zucker). But as Kate soon learns, Forrest is not only a cunning politician, but a womanizing and controlling patriarch, who will do anything to protect his family name and reputation. Kate's seemingly perfect existence starts to fray even further, when Logan, her adopted son, begins displaying inexplicable behavioral disorders. Desperate for answers, Kate sets out to learn more about Logan's hidden past and goes in search of his biological parents. Eventually, Kate's investigation reveals a dark secret -- one that could destroy the entire Burnett legacy and also put her own life in jeopardy. From VMI Worldwide ...
Take a trip to "A Town Called Panic: The Collection
" (2009), the acclaimed cult comedy phenomenon featuring Cowboy, Indian and Horse, three plastic toys sent on strange and hilarious adventures in two award-winning specials. Cowboy and Indian are always up to some harebrained scheme, with Horse left to clean up the mess. In "Christmas Panic," their out-of-control antics lead Horse to call Santa and cancel the presents. But the boys figure they can still save Christmas -- if they break into their neighbor's house to steal his yule log. In "Back to School Panic," a class quiz promises a fantastic prize, but only Pig knows the answer. Cowboy and Indian use a special shrinking potion to sneak into Pig's brain, where they discover a bacon-packed world that is more than they bargained for. On Blu-ray Disc. from Shout! Factory ... "Stronger
" (2017), starring Jake Gyllenhaal, Tatiana Maslany, Miranda Richardson and Clancy Brown, is inspired by the true story. Gyllenhaal stars as Jeff Bauman, a working-class Bostonian who was at the 2013 marathon when the bomb blast occurred and he tragically lost both of his legs. After regaining consciousness Jeff was able to help law enforcement identify one of the bombers, but his own battle had just begun. Jeff's deeply personal journey tests a family's bond and defines a community's pride as he overcomes adversity to become the living embodiment of "Boston Strong." On DVD, Blu-ray Disc, Digital from Lionsgate.


FOR THE FAMILY:
In the battle for NINJAGO City in the animated "The Lego Ninjago Movie
," Lloyd (Dave Franco), high school student by day and Green Ninja by night, gets thrown into the ultimate adventure with his secret ninja warrior friends. Led by the wise and wisecracking Master Wu (Jackie Chan), they must defeat evil warlord Garmadon (Justin Theroux), The Worst Guy Ever, who also happens to be Lloyd's dad. On their courageous journey, they learn to band together to unleash their inner power in an epic showdown to save the city. Co-stars the voices of Olivia Munn, Michael Peña, Fred Armisen, Kumail Nanjiani, Abbi Jacobson and Zach Woods. On DVD, Blu-ray/DVD Combo, Blu-ray 3D/Blu-ray Combo, 4K Ultra HD/Blu-ray Combo, Digital, from Warner.


SPECIAL INTEREST:
"The UnAmerican Struggle
" (2017): Bigotry is on the rise again in America, fueled by a president whose views are rooted in racism, misogyny, sexism, and xenophobia. This renewed struggle facing immigrants, Latinos, Muslims, black people, women, and transgender people is represented in this documentary by frontline activist voices from the Southern Poverty Law Center, the National Diversity Council, the Council on American-Islamic Relations (CAIR) and Black Lives Matter. From Cinema Libre Studio.


FROM TV TO DVD:

"Salvation: Season One" (2017) is a four-disc set with all 13 episodes. The countdown to the apocalypse begins. Earth is in the crosshairs when,
within six months, an enormous asteroid hurtling through space will collide with our planet. To avert worldwide panic, an ingenious MIT grad student (Charlie Rowe) joins forces with an innovative tech billionaire (Santiago Cabrera) to work with the U.S. Deputy Defense Secretary (Ian Anthony Dale) to prevent Earth's annihilation. While the President has ordered the Pentagon's press secretary (Jennifer Finnigan) to prevent news of the asteroid from leaking, a visionary sci-fi writer (Jacqueline Byers) is brought on board to join the attempt to save the planet.
On DVD from CBS/Paramount.

Check out other new DVD/Blu-ray releases, streaming films, and information and reviews at OnVideo.