New on DVD and Blu-ray Week of November 21 - November 27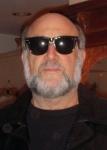 By Harley Lond - 11/20/17 at 10:05 PM CT
Happy Thanksgiving


FROM THE BIG SCREEN:
There's three drab outings due this week -- and all three pretty much can be skipped in favor of this week's best bets -- a trio of cult classics and a collection of Bob Hope films -- listed below.

"The Hitman's Bodyguard" is a lackluster buddy film about a top protection agent (Ryan Reynolds) who's called upon to guard the life of his mortal enemy, the world's most notorious hit man (Samuel L. Jackson). It's all talk -- most of it inane and nasty -- with a modicum of exciting action. The highlight of the film is Salma Hayek as Jackson's wife. Co-stars Gary Oldman as a merciless Eastern European dictator. Extras for The Hitman's Bodyguard
include commentary, behind-the-scenes featurettes, deleted and extended scenes. From Lionsgate. You'll need a leap of faith to enjoy the by-the-book animated "Leap!
"
about an 11-year-old orphan (Elle Fanning) who runs away to Paris to fulfill her dream of becoming a dancer. There's just not a lot going on here, so unless you have a daughter who's a dancer, you can steer clear. Co-stars the voices of Nat Wolff, Maddie Ziegler, Mel Brooks, Carly Rae Jepsen and Kate McKinnon. Extras include a behind-the-scenes featurette and a trio of video galleries. From Lionsgate. "Valerian and the City of a Thousand Planets
" is a visually stunning but weak (in the acting and storyline categories) science fiction actioner set in the 28th century that follows a pair of special operatives charged with maintaining order throughout the human territories. Their latest mission: traveling to the astonishing city of Alpha where they have to identify and stop a mysterious force that is threatening the universe. Directed by Luc Besson ("The Fifth Element," "Lucy"), based on the best-selling French comic series "Valérian and Laureline" by Pierre Christin and Jean-Claude Mézières. Stars Dane DeHaan, Cara Delevingne, Clive Owen, Ethan Hawke, John Goodman, Rihanna, Rutger Hauer and Herbie Hancock. Extras include a five-part behind-the-scenes documentary. From Lionsgate.


THIS WEEK'S BEST BETS:

Three cult classic plus Bob Hope arrive this week -- what more could one want for a happy Thanksgiving?

Arturo Ripstein's landmark Mexican Western "Time to Die
" (1966 -- Mexico) comes to home video for the very first time in a pristine 2K restoration. Fresh from serving 18 years in jail for shooting a man in self-defense, Juan Sayago comes back to his hometown to start life anew and reunite with old flame Mariana. However, the two sons of the man he killed, consumed by an overwhelming thirst for revenge, have been anxiously awaiting his return ... they have other plans for him. From an original story by Nobel laureate Gabriel García Márquez ("One Hundred Years of Solitude"), and featuring
dialogue by iconic Mexican novelist/essayist Carlos Fuentes ("The Death of Artemio Cruz," "The Old Gringo"). On DVD, Blu-ray Disc from Film Movement ... Written by legendary Hollywood outsider Edward D. Wood, Jr. ("Plan 9 From Outer Space," "Glen or Glenda") and helmed by B-film director William Morgan, the gang-girl saga "The Violent Years
" (1956) is the story of Paula Parkins (Jean Moorehead), a good-girl-gone-bad who leads her degenerate teenage hellcats down a path of gas station hijackings, pajama party orgies, and cold-blooded murder. From Wood's patently deranged dialogue to the scene where the gang performs a "man attack," "The Violent Years" is an essential exposé on crime, gender politics, and sweater-stealing. Remember, "This is a story of violence!" New 4K scan from the original camera negative. On Blu-ray Disc from American Genre Film Archive/Something Weird ... "The Man From Earth
" (2007), the provocative final screenplay by renowned science fiction author and screenwriter Jerome Bixby ("Star Trek", "The Twilight Zone", "Fantastic Voyage," "It! The Terror From Beyond Space") tells the story of a mysterious professor named John Oldman (David Lee Smith). During a cold night in a remote cabin, an uneventful, impromptu goodbye party for Oldman becomes something extraordinary when he makes a prodigious announcement: He is an immortal who has migrated through 140
centuries of evolution and now must move on. Is Oldman truly Cro-Magnon or simply insane? Now one man will force five scholars to confront their own notions of history, religion, science and humanity, all reading to a final revelation that may shatter their world forever. Bixby's script explores themes first presented in the classic season three "Star Trek" episode "Requiem For Methuselah". He began work on the script in the early 1960s and completed it on his death bed in 1998. A decade after its initial release "The Man From Earth" has become a world-wide cult classic and has become a favorite film among fans of the genre. The film currently ranks among the top 50 science fiction films of all time on the IMDb, was selected by AOL's "Sci-Fi Squad"as one of the Top 10 "Best Science Fiction Films of the Decade" (2000 - 2009) and was nominated for a Saturn Award by the Academy of Science Fiction, Fantasy and Horror Films in 2008. The movie's success has spawned a sequel, "The Man From Earth: Holocene," which is scheduled for release in theaters Fall 2017. On Blu-ray/DVD Combo with original 2.0 Stereo Audio (Uncompressed PCM on the Blu-ray) and Dolby Digital 5.1 mix. From MVD Entertainment.

And then there's Bob: "Bob Hope: The Ultimate Movie Collection
" features 21 of the funniest movies from the legendary comedian. As a recognized genius of American comedy, Bob Hope has no equal. From his early days in vaudeville to his years as a top Hollywood boxoffice draw
and star of radio, TV and live performances, Bob Hope's innocent charm and lightning-quick wit have delighted millions of fans throughout the world. Co-starring some of Hollywood's greatest stars including Lucille Ball, W.C. Fields, Dorothy Lamour, George Burns, Gracie Allen, Martha Raye, Betty Grable, Paulette Goddard, Jane Russell and, of course, Bing Crosby, this collection will entertain longtime fans and introduce a whole new generation to the unforgettable style of one of the most famous comedians of all time. Check out the complete list of titles here. Extras include a new documentary, "American Masters: This Is Bob Hope"; "Bob Hope and the Road to Success"; "Entertaining the Troops"; "Command Performance 1944"; "Command Performance 1945"; "Hollywood Victory Caravan." From Universal.


BUZZIN' THE 'B'S:

In "The Villainess
" (2017 -- South Korea), starring Kim Ok-bin, Shin Ha-kyun and Bang Sung-jun, assassin Sook-hee, honed from childhood into a merciless killing machine by a criminal organization, is recruited as a sleeper agent with the promise of freedom after 10 years of service -- and she jumps at the chance for a normal life. But soon
enough, secrets from her past destroy everything she's worked for, and now nobody can stand in her way as she embarks on a roaring rampage of revenge. On DVD, Blu-ray/DVD Combo, from Well Go USA ... In "Good Time
" (2017), staring Robert Pattinson, Jennifer Jason Leigh, Taliah Webster and Buddy Duress, Connie Nikas (Pattinson), racing against the clock to get his brother out of jail, finds himself trying to make some quick hustles while evading arrest on the colorful streets of New York. An official selection at the 2016 Cannes Film Festival that received a six-minute standing ovation. On DVD, Blu-ray Disc from Lionsgate ... When 17-year-old Kelly
(Paulina Singer) sneaks out to the city one night with her friends in "High School Lover
" (2017), she isn't expecting to meet Hollywood's hottest actor, Christian Booth (François Arnaud). To Kelly's surprise, Christian contacts her and they begin spending time together. When her father (James Franco) finds out about the relationship -- and the wide age gap -- he demands that Kelly stop seeing Christian. As Christian's adoration turns into obsession, Kelly realizes that she's put her family in danger. From Lionsgate ... In "Saving Christmas
" (2017), starring Ed Asner, Patrick Muldoon, Brooke Langton and Jack Brunault, Danny and his brainy buddies launch an "X-Files"-style investigation to discover the truth about Santa. But they have no clue that St. Nick (Asner) is real -- and he's making toys right in their hometown. As Danny's flirty mom (Langton) gets wrapped up with Santa's social-media director (Muldoon), Danny and his gang of secret sleuths unravel the funny, festive truth that's out there. From Lionsgate.


ON THE INDIE FRONT
"Lemon
" (2017): a person or thing that proves to be defective, imperfect, or unsatisfactory. Isaac Lachmann (Brett Gelman) is a dud. Isaac Lachmann is 40. Isaac Lachmann is a man in free fall immobilized by mediocrity. His career is going nowhere. His girlfriend of 10 years is leaving him. And his
overbearing family doesn't help matters. What did he do to deserve this? Things were supposed to work out differently for him. Isaac Lachmann had big dreams. Now he just watches as his life unravels. Stars Bret Gelman, Michael Cera, Judy Greer, Gillian Jacobs and Jeff Garlin. From Magnolia Home Entertainment ... "Crown Heights
" (2017), starring Lakeith Stanfield, Nnamdi Asomugha, Natalie Paul, Amari Cheatom and Marsha Stephanie Blake, is based on an incredible true story. In the spring of 1980, a teenager is gunned down in the streets of Flatbush, Brooklyn. The police pressure a child witness to identify a suspect. As a result, Colin Warner, an 18-year-old kid from nearby Crown Heights, is wrongfully convicted of murder and sentenced to life in prison. Colin's childhood friend Carl 'KC' King devotes his life to fighting for Colin's freedom. He works on appeals, takes loans for lawyer fees and becomes a legal courier to learn the court system. Adapted from the acclaimed "This American Life" piece. From Broad Green Pictures.


FOREIGN FILMS:

Set against the backdrop of 1960s San Francisco, "Birth of the Dragon
" (2016 -- China), starring Philip Ng, Yu Xia and Billy Magnussen, is a modern take on the classic movies that Bruce Lee was known for. It takes its inspiration from the epic and still controversial showdown between an up-and-coming Bruce Lee and kung fu master Wong Jack Man -- a battle that gave birth to a legend. On DVD, Blu-ray Disc from Universal ... "After Love
" (2016 --France), starring Cédric Kahn and Bérénice Bejo, tells the stark story of Boris (Kahn) and Marie (Bejo), a couple who have decided to separate after 15 years together. They have two girls that they adore. However, cash-strapped Boris is still living in the family home. When all is said and done, neither of the two
is willing to give up. Now this apartment is a war zone and their situation a nightmare. The film is a painfully intimate, harrowingly and fascinating drama about the emotional and financial complexities of a separation and the end of a long love story. From Icarus Films/Distrib Films US ... In "The Film Critic
" (2013 -- Argentina), Víctor Tellez, a prestigious film critic who has lost faith in the art form, sparks with a young woman whose tastes run opposite of his. The crotchety Buenos Aires film critic -- whose "capacity for gusto" has been sucked out of him -- learns that all those sappy, feel-good romantic comedies that he's come to disdain in Hollywood cinema can be more than simply a movie genre -- much more. Tellez is a man who has spent the last 20 years sitting, and must now take action. The excuse is this girl in the movie, but she could very well be the product of his imagination, something created by his unconscious that drives him out of that very rigid structure that traps him. Stars Rafael Spregelburd, Dolores Fonzi and Blanca Lewin. From Music Box Films ... In "From the Land of the Moon
" (2016 -- France), starring Marion Cotillard, Àlex Brendemühl and Louis Garrel, a passionate, free-spirited woman in a loveless marriage falls for another man when she's sent away to the Alps to treat her kidney stones In 1950s France. From IFC Films.


SPECIAL INTEREST:
"Free To Rock: How Rock & Roll Brought Down The Wall
" (2017), which was broadcast on PBS stations and worldwide, is a multi-award winning documentary directed by four-time Emmy-winning filmmaker Jim Brown and narrated by Kiefer Sutherland. It captures the dramatic -- and at times even humorous -- story of how rock 'n' roll tore a hole in the Iron Curtain and spread like a virus across the Soviet Union and Eastern Europe despite
Communist attempts to outlaw it. Thousands of underground bands -- including the Flowers, Kino and the Plastic People of the Universe -- and millions of young fans who yearned for Western freedoms helped fuel the nonviolent implosion of the Soviet regime. Free To Rock features presidents, diplomats, spies and rock stars from the West and the Soviet Union who reveal how rock music helped bring down The Wall. This 10-year production features interviews and performances including: Presidents Jimmy Carter, Mikhail Gorbachev and Latvian President Vike-Freiberga, former KGB General Oleg Kalugin, former NATO Deputy Secretary General Alexander Vershbow, Elvis Presley, The Beach Boys, The Beatles, The Nitty Gritty Dirt Band, Elton John, Billy Joel, Scorpions, Cyndi Lauper ("The Wall - Live in Berlin"), Metallica, Stas Namin, Pits "Pete" Anderson, Boris Grebenshikov, Andrey Makarevich, Valery Saifudinov, Yuri Schevchuk and more. From Pop Twist/MVD Visual ... Bertrand Tavernier, one of modern cinema's most revered directors, gives a personal guided tour of his country's film history in "My Journey Through French Cinema
" (2016). Tavernier became an internationally acclaimed director with his first feature, 1974's "The Clockmaker," and in the more than four decades since, he has created such classically rigorous masterpieces as "The Judge and the Assassin," "Coup de Torchon," "A Sunday in the Country," "Life and Nothing But" and "It All Starts Today." Here he looks back over his nation's rich, complicated legacy in a deeply rewarding and highly
personal documentary that is both educational and revelatory. He discusses -- and shows copious clips from -- films he enjoyed as a boy to those of his contemporaries and his own early career. The three-hour-plus film is told through portraits of key creative figures, including such towering directors as Jean Renoir, Marcel Carné, Jean-Luc Godard, Francois Truffaut, Claude Chabrol and Jean-Pierre Melville, as well as Jean Gabin (regarded by many as the "French Spencer Tracy") and the composers who've added so much to the films. On DVD, Blu-ray Disc, from Cohen Media Group ... Every Sunday afternoon two atheists in Austin debate callers for one hour on the only atheist television show in America. Over the span of 20 years, The Atheist Experience has grown from local oddity to nationwide internet phenomenon. Along the way it has provided concentrated and entertaining insight into the culture wars that divide the nation today. The documentary "Atheist America" (2017) portrays the show, its protagonists, and the funny, touching and often shocking discussions that arise between the hosts and their audience. The film also reveals how religion has permeated public life in Texas -- from prayers before rodeos, NASCAR races and Republican party rallies to Joel Osteen's Lakewood Church and David Barton's "WallBuilders" radio show. From Film Movement ... "Stefan Zweig: Farewell to Europe" (2016 -- Germany) tells the story of the Austrian writer and his life in exile from 1936 to 1942. Zweig was one of the most famous writers of his time, but as a Jewish intellectual he struggled to find the right stance towards the events in Nazi Germany. Driven to emigrate to South America at the peak of his worldwide fame, Zweig fell into despair at the sight of Europe's downfall. From First Run Features ... The new documentary "The Pulitzer at
100" (2017), by Academy Award-winning director Kirk Simon, celebrates the centenary of the Pulitzers – the revered national award for excellence in journalism and the arts. The Pulitzers have had an immeasurable impact on American sensibility and beyond over the past 100 years. The riveting tales of the winning artists give an insider's view of how these pinnacles of achievement are selected and how the award has the power to change lives and communities. The diverse stories explored in the film relate to immigration, race, gender, and above all freedom of speech – all issues that are ever more relevant in America today. Featuring interviews with notable prize recipients including authors, journalists, playwrights and musicians such as Toni Morrison, Michael Chabon, Junot Díaz, Tony Kushner, Paula Vogel, Carl Bernstein, Robert Caro, Nicholas Kristof, Thomas Friedman, David Remnick and Wynton Marsalis, the film also brings Pulitzer-winning works to life through readings by John Lithgow, Helen Mirren, Natalie Portman, Liev Schreiber, Martin Scorsese, and Yara Shahidi. Interwoven with the stories and readings is the history of the man who created it. Joseph Pulitzer came to America to fight as a mercenary in the Civil War, made a fortune in publishing, and, upon his death in 1911, left money to Columbia University, a portion of which was used to establish the Pulitzer Prizes. First awarded in 1917, the iconic prizes represent the highest standards of integrity and excellence in the arts. From First Run Features.


FROM TV TO DVD:

"CSI: Crime Scene Investigation: The Complete Series"
(2000-15) is a 93-disc set that includes 19 hours of special features, all 15 seasons and all 337 episodes, plus the two-hour finale, of the drama that changed the television
landscape. CSI was the second most-watched show on television by 2002, taking the top position for Season 3, and was named the most-watched show in the world six times, more than any other show (2016 Monte-Carlo TV Festival). All-star cast: William Petersen, Marg Helgenberger, Laurence Fishburne, Ted Danson, Elisabeth Shue. During its 15-year run, "CSI" became a global phenomenon producing three spin-off series: "CSI: Miami," "CSI: NY," and "CSI: Cyber"; a book series; several video games; and an exhibit at Chicago's Museum of Science and Industry. Extras include "Procedures of Handling Evidence," "The Autopsy Theater Tour," "The Gun Lab Tour," "The Trace Lab Tour," "The A/V Lab Tour," commentaries, deleted scenes, gag reels, behind-the scenes featurettes, more. From CBS/Paramount ... "CSI: Miami: The Complete Series" (2002-12): Horatio Caine (David Caruso), a former homicide detective, heads a group of investigators who work crimes amid the steamy, tropical
surroundings and cultural crossroads of Miami. His team includes Calleigh Dusquene, a bilingual Southern beauty with a specialty in ballistics; Tim Speedle, a cocky yet disarming investigator who is well connected on the street, and Eric Delko, an underwater recovery expert who knows all the twists and turns of the Florida waterways. Rounding out the team is Alexx Woods, the no-nonsense, know-it-all coroner. And, after Speedle is killed in Action, Former Patrolman Ryan Wolfe joins the team. Together, these investigators collect and analyze the evidence to solve the crimes and to vindicate those who often cannot speak for themselves. Extras include "CSI: Miami Uncovered," "Creating CSI: Miami," "The CSI Tour: Polie Station," "The CSI Shot: Making It Real," "The Writers' Room," "CSI Moves Into Season Three," "Crime Scene Field Kit," "The Evolution of an Episode From Concept to Completion," "Pre-Production," "Production," "Post-Production," commentaries, behind-the-scenes featurettes, character profiles. A 65-disc box set from CBS/Paramount.

Check out other new DVD/Blu-ray releases, streaming films, and information and reviews at OnVideo.