New on DVD and Blu-ray Week of November 7 - November 13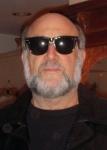 By Harley Lond - 11/06/17 at 10:28 PM CT
FROM THE BIG SCREEN:
It's been six years since the second in the "Cars" trilogy, "Cars 2," hit the big screen with a thud. Not as adventurous or exciting as the first in the series, "Cars 2" dropped the ball with a pat storyline and no heart. Well, with "Cars 3," I'm happy to report that Pixar has got its mojo back. Here's a terrific way to wrap up the three-part story of Lightning McQueen and his classic "Cars" friends. Blindsided by a new generation of blazing-fast cars, the legendary McQueen finds himself pushed out of the sport that he
loves. Hoping to get back in the game, he turns to Cruz Ramirez, an eager young technician who has her own plans for winning. With inspiration from the Fabulous Hudson Hornet and a few unexpected turns, No. 95 prepares to compete on Piston Cup Racing's biggest stage. The third chapter of race car McQueen's story pays homage to NASCAR with four characters based on real-life stock car racing legends. The film features a score by Oscar-winning composer Randy Newman ("Toy Story 3," "Cars"), instrumental cues composed by Brad Paisley, and original songs by ZZ Ward and Grammy-winner Dan Auerbach. There's poignancy and joy under this "Cars 3
" hood. There's too many extras on the DVD and Blu-ray editions to list here, but here's some highlights: Commentary with Brian Fee (director), Kevin Reher (producer), Andrea Warren (co-producer) and Jay Ward (creative director); theatrical short "Lou": When a toy-stealing bully ruins recess for a playground full of kids, only one thing stands in his way: the "Lost and Found" box; "Miss Fritter's Racing Skoool" new mini-movie; "Let's. Get. Crazy." featurette that takes a look at the world of demolition derby, the "rules" of figure 8 racing, and how Pixar puts the crazy in the Thunder Hollow Crazy 8 race; "World's Fastest Billboard" featurette on all of the graphics and "car-ified" advertisements created by Pixar's art team to make the "Cars 3" world as believable as possible; "Generations: The Story of Cars 3" behind-the-scenes featurette; "My First Car" collection of illustrated first-car stories as narrated by members of the "Cars 3" cast and crew; deleted scenes. From Disney.


DVD COLLECTIBLES:

Two classics from the 1940s make their way to home entertainment shelves this week:

When a Los Angeles police officer is savagely gunned down, a city-wide manhunt ensues for his cunning and ruthless killer in "He Walked by Night
" (1948), starring Richard Basehart, Scott Brady and Jack Webb. But finding the murderer, chillingly played
by Basehart in only his third film, proves difficult for Detective Marty Brennan (Brady) and his colleagues as Basehart's Roy Morgan is always one step ahead of the law. Will modern police methods and sheer determination be enough to find the elusive cop-killer before he strikes again? Visually stunning, cinematographer John Alton's brilliant use of light and shadows shine in this groundbreaking police procedural that paved the way for the TV series "Dragnet"; which itself spawned an entire sub-genre of television crime-dramas that are still popular to this day. Based on true events, "He Walked by Night" was directed by Alfred L. Werker, along with an uncredited Anthony Mann (who is believed to be responsible for the film's most iconic scenes). Restored, with uncompressed mono soundtrack on the Blu-ray. On DVD, Blu-ray Disc from ClassicFlix ... With the furiously witty comedy of manners "The Philadelphia Story
" (1940), Katharine Hepburn revitalized her career and cemented her status as the era's most iconic leading lady -- thanks in great part to her own shrewd orchestrations. While starring in the Philip Barry stage play "The Philadelphia Story," Hepburn snapped up the screen rights, hand-picking her friend George Cukor to direct. The intoxicating screenplay by Donald Ogden Stewart pits the formidable Philadelphia socialite Tracy Lord (Hepburn, at her most luminous) against various romantic foils, chief among them her charismatic ex-husband (Cary Grant), who disrupts her imminent marriage by paying her family estate a visit, accompanied by a tabloid reporter on assignment to cover the wedding of the year (James Stewart, in his only Academy Award–winning performance). A fast-talking screwball comedy as well as a tale of regrets and reconciliation, this convergence of golden-age talent is one of the greatest American films of all time. On DVD and Blu-ray, with new 4K digital restoration, with uncompressed monaural soundtrack on the Blu-ray. From The Criterion Collection.


BUZZIN' THE 'B'S:
"The Glass Castle
," starring Brie Larson, Woody Harrelson, Naomi Watts and Ella Anderson, chronicles the adventures of a young girl growing up in an eccentric, resilient and tight-knit family of nonconformist nomads. Larson brings Jeannette Walls's best-selling memoir to life as a young woman who, influenced by the joyfully wild nature of her deeply dysfunctional father (Harrelson), found the fiery determination to carve out a successful life on her own terms. On DVD, Blu-ray disc from Lionsgate ... In "Gun Shy
" (2017 -- UK), starring Antonio Banderas, Olga Kurylenko and Mark Valley, an aging and pampered rock star's (Banderas) supermodel wife is suddenly kidnapped by renegades while vacationing in Chile. Unable to navigate more than ordering a sandwich from room service, now he must take to the back streets of Santiago to save her. On DVD, Blu-ray Disc, from Lionsgate ...
In "Ingrid Goes West
" (2017), starring Aubrey Plaza, Elizabeth Olsen, O'Shea Jackson Jr., Wyatt Russell, Billy Magnussen and Pom Klementieff, Ingrid Thorburn (Plaza) is an unhinged social media stalker with a history of confusing "likes" for meaningful relationships. Taylor Sloane (Olsen)is an Instagram-famous "influencer" whose perfectly curated, boho-chic lifestyle becomes Ingrid's latest obsession. When Ingrid moves to LA and manages to insinuate herself into the social media star's life, their relationship quickly goes from #BFF to #WTF. On DVD, Blu-ray Disc from Universal ... "Patti Cake$
" (2017) is a drama centered on aspiring rapper Patricia Dombrowski, a.k.a. Killa P, a.k.a. Patti Cake$, who is fighting an unlikely quest for glory in her downtrodden hometown in New Jersey. Stars Danielle Macdonald and Bridget Everett. On DVD, Blu-ray Disc, from Fox ...
In "The Limehouse Golem
" (2016), starring Bill Nighy, Olivia Cooke, Douglas Booth, Daniel Mays and Eddie Marsan, the city of London is gripped with fear as a serial killer -- dubbed The Limehouse Golem -- is on the loose and leaving cryptic messages written in his victim's blood. With few leads and increasing public pressure, Scotland Yard assigns the case to Inspector Kildare (Nighy) -- a seasoned detective with a troubled past and a sneaking suspicion he's being set up to fail. Faced with a long list of suspects, including music hall star Dan Leno (Booth), Kildare must get help from a witness who has legal troubles of her own (Cooke), so he can stop the murders and bring the killer to justice. On DVD, Blu-ray Disc from RLJ Entertainment ... In "Slamma Jamma
" (2017), starring Chris Staples, Michael Irvin, Jose Canseco, Porter Maberry and Ryan Gunnarson, a former basketball star, wrongfully accused and sent to prison, prepares for the national slam dunk competition while finding redemption in himself and in those he loves. Five-time world slam dunk champion and former Harlem Globetrotter Chris Staples, makes his acting debut playing the lead role of Michael Diggs. Relying on the strength of his faith and conviction to family, Michael faces the challenges presented to him on and off the court in this story of defying all odds. From Sony ...
In "Overdrive
" (2017), starring Scott Eastwood, Freddie Thorp, Ana de Armas and Gaia Weiss, two car thief brothers, who journey to the south of France for new opportunities, wind up in the cross hairs of the local crime boss. The legendary car thieves get caught in the act of stealing from notorious crime boss Jacomo Morier and, in order to win back their freedom, they're put to the ultimate test -- the theft of a priceless car from Morier's sworn enemy. While putting together a crew to pull off the daring heist they're joined by two beautiful women, who are more dangerous than they look. The team has one week to put the plan in motion, steal the car, and make their escape or lose everything, including their lives. On DVD, Blu-ray Disc from Paramount ... "The Show
" (2017), starring Josh Duhamel, Giancarlo Esposito and Famke Janssen, is a thriller about a reality show that exploits the on-camera deaths of
its players -- on live TV. After a dating show ends in violence, its host Adam Rogers (Duhamel) and a ratings-hungry network exec (Janssen) launch a terrifying new program that promises fresh kills every week. The tension mounts as a kindhearted janitor (Esposito) joins the deadly program, hoping to help his struggling family survive … at any cost. On DVD, Blu-ray Disc from Lionsgate ... Shout! Factory Select's Blu-ray debut this week is "Into the Night
" (1975), directed by John Landis and starring Jeff Goldblum, Michelle Pfeiffer, David Bowie and Dan Aykroyd. Unhappily married, unsatisfyingly employed and unsurprisingly depressed, aerospace engineer and insomniac Ed Okin (Goldblum) needs to get away. But getting away proves to be no easy feat when Ed drives to the airport and a gorgeous smuggler, Diana (Pfeiffer), leaps his car, pursued
by four killers. Chased across the landscape of a truly mythical Los Angeles, Ed and Diana encounter an endless array of intriguing nocturnal characters (played by a bevy of famous directors) and a charming English hitman (Bowie) ... We haven't even hit Thanksgiving yet, and already Christmas merchandise is in the air. This week Monarch Home Entertainment has four holiday-themed releases on tap: "Christmas With the Andersons": After an affluent patriarch gets fired for being too greedy, the prospects of a merry Christmas are grim ... until wacky Aunt katie shows up and teaches the family that the importance of the holidays is the people, not the presents ..."A Cinderella Christmas": When Angie helps her mean cousin get an invitation to a famous Christmas-querade Ball by a wealthy bachelor, she goes instead when her cousin gets sick -- and immediately falls for the man ... "Married By Christmas": Due to an antiquated clause in her grandmother's will, an ambitious young executive must marry by Christmas or lose her place in the family company ... "A Puppy for Christmas": After her destructive new puppy causes Noelle to lose her boyfriend, her apartment and her job, she spends the holidays on a family farm with her rugged co-worker.


ON THE INDIE FRONT:
"Inheritance
" (2017), starring Mark Webber, Daniel Ahearn, Jessica Kaye and Louis C. Oberlander, chronicles one woman's efforts to reconcile her past with her present. As she returns to her childhood home in Belize, successful television actor Mara is faced with the death of her
estranged father, the ire and instability of her brother, and her increasingly frayed relationship with her new lover. Everything comes to the surface as she struggles to get through her father's tense all-night wake. From Breaking Glass Pictures ... "The Journey
" (2016 -- UK), stars Timothy Spall, Colm Meaney, Freddie Highmore, Toby Stephens and John Hurt. In 2006, amid the decades-long conflict in Northern Ireland, representatives from the two warring factions meet for negotiations. In one corner was Ian Paisley, the deeply conservative British loyalist; in the other was Martin McGuinness, a former Irish Republican Army leader who has devoted his life to the cause of Irish reunification. Over the course of an impromptu, detour-filled car ride through the Scottish countryside, each began to see the other less as an enemy, and more as an individual. From IFC Films.


FOREIGN FILMS:
"The Untamed
" (2016 -- Mexico), starring Ruth Ramos and Simone Bucio, is a psychological thriller that follows young mother Alejandra, whose life is disrupted by the arrival of a mysterious woman, Veronica. She introduces her to an isolated cabin in the woods where an otherworldly creature dwells, a source of great pleasure but also great danger. On DVD, Blu-ray Disc from Strand Releasing.


SPECIAL INTEREST:

The documentary "Julian Schnabel: A Private Portrait
" (2017) chronicles the personal life and public career of the celebrated artist and filmmaker. Written and directed by Italy's Pappi Corsicato, the film details the Brooklyn-born Schnabel's formative years in Brownsville, Texas; the beginning of his professional career in New York City in the late 1970s; and his rise in the '80s to superstar status in Manhattan's art scene as well as international acclaim as a leading figure in the Neo-Expressionism movement. On DVD, Blu-ray Disc from Cohen Media Group.


FROM TV TO DVD:

In "American Dad! Volume 12" (2017), the Smith family is in a flood of trouble aboard Stan's modern-day ark, a time-traveling Steve tries to save his cool future self, Roger decides to quit all his personas, and everyone fights to survive the post-apocalyptic 200th episode.In a three-disc DVD set from Fox ... "The Crown: Season One" (2016) is a four-disc set with 10 episodes. Claire Foy, Matt Smith, Vanessa Kirby, Jared Harris, John Lithgow. The British Empire is in decline, the political world is in disarray, and a young woman takes the throne ... a new era is dawning. Queen
Elizabeth II is a 25-year-old newlywed faced with the daunting prospect of leading the world's most famous monarchy while forging a relationship with legendary Prime Minister Sir Winston Churchill. The show explores the Queen's private journey behind the public facade with daring frankness. Winner of three Emmy Awards, including Best Supporting Actor in a Drama Series. On DVD, Blu-ray Disc from Sony ... In "Doctor Who: The Complete Tenth Series" (2017), the beloved series sees Peter Capaldi embark on his thrilling final chapter as the Twelfth Doctor as well as the first introduction of companion Pearl Mackie as Bill Potts and the return of Matt Lucas as Nardole. Fantastic adventures await the team of heroes as they journey through space and time in this latest instalment of the globally-renowned drama. On DVD, Blu-ray Disc from BBC Home Entertainment ... "Family Guy Season 15" (2016-17) is a three-disc set with 20 episodes (16 are totally uncensored), in which viewers are taken way too far behind the scenes, Stewie and Brian run a bed-and-breakfast brothel, Peter gets into a sackful of trouble as a mall Santa, and the cast takes a novel approach to reenacting American literary classics. From Fox ... "Poldark Season 3" (2017) is a three-disc set with all nine episodes that follows Ross Poldark, who returns home after the American Revolutionary War and rebuilds his life with a new
business venture, making new enemies and finding a new love where he least expects it. Follows the latest thrilling exploits of Ross Poldark and his fiery partner, Demelza, starring Aidan Turner and Eleanor Tomlinson as the intrepid eighteenth-century duo as they encounter new loves and new enemies. Also enlivening the new season are a mysterious plague of frogs, a thwarted famine, and Aunt Agatha's eagerly anticipated one-hundredth birthday party, which has a catastrophic catch. But the most stirring action involves the French Revolution, which manages to ensnare one of the program's main characters in its Reign of Terror, prompting Poldark's most dangerous mission yet. On DVD, Blu-ray Disc from PBS Distribution ... "The Red Skelton Hour In Color: Deluxe Collection" (1951-71) is a 22-disc set with 130 remastered episodes. Red Skelton, America's Clown Prince, was a brilliant performer, a passionate patriot, and a master of simple,
hilarious and classic comedy. Featuring over 65 hours of episodes from The Red Skelton Hour, many of which have been unseen for over 50 years. With a heart of pure gold, uproarious jokes and an unparalleled gift for physical comedy, Skelton kept TV audiences in stitches for 20 groundbreaking seasons on CBS-TV's The Red Skelton Show. Each week, viewers were treated to his memorable lineup of inimitable characters including country bumpkin Clem Kadiddlehopper, Sheriff Deadeye and lovable hobo Freddie the Freeloader, as well as the biggest movie and TV stars of the day who all clamored to appear on Red's show including John Wayne, Jackie Gleason, Johnny Carson, Jerry Lee Lewis, Milton Berle, Jackie Cooper, Tim Conway, Boris Karloff, Vincent Price, Simon and Garfunkel, Phyllis Diller, Merv Griffin, Audrey Meadows, Mickey Rooney, Nipsey Russell, Robert Goulet, Audrey Meadows and many more. Included here are The Red Skelton Show: The Early Years (8 discs), The
Red Skelton Hour: In Color (10 discs), The Complete 20th Season: In Color (3 discs), Red Skelton: The Farewell Specials (1 disc), a full-length biography and a collectible memory book. $199.99 from Time Life ... The two-part miniseries "The Tower" (2012 -- Germany) is a sweeping, monumental look at the decline of Communist East Germany in the 1980s as seen through the eyes of one privileged suburban family. Based on the acclaimed novel "The Tower: Tales from a Vanished Land," which won the 2008 German Book Prize and was heralded by the German national weekly newspaper Die Zeit as "one of the most important books of European post-War literature," the series casts its gaze on the Hoffman family of suburban Dresden. But even for the cultivated few living in the villas of Dresden's noble suburbs, the growing cracks in their repressive police state's façade begin to take their toll in 1982. Under pressure against increasingly tense climate and the secret police lurking around, the Hoffmann family make difficult choices with unsettling repercussions. As the 1980s come to a close and East Germany's citizens publicly clamor for more freedom (arriving in the form of the Peaceful Revolution of 1989), the Hoffmann family must come to terms with the lives they've lived and have been forever changed. From Music Box Films ...
"Westworld: Season One" (2016) is a three-disc set with all 10 episodes of the HBO series. Based on the film written by best-selling author Michael Crichton, "Westworld" is a dark odyssey about the dawn of artificial consciousness and evolution of sin. Set at the intersection of the near future and a reimagined past, the series explores a world in which every human appetite, no matter how noble or depraved, can be indulged. Features a star-studded cast led by Anthony Hopkins, Ed Harris, Evan Rachel Wood, Thandie Newton, Jeffrey Wright, James Marsden, Ben Barnes, Ingrid Bolsø Berdal, Clifton Collins, Jr., Luke Hemsworth, Sidse Babett Knudsen, Simon Quarterman, Rodrigo Santoro, Angela Sarafyan, Jimmi Simpson, Tessa Thompson and Shannon Woodward. On DVD, Blu-ray Disc, 4K Ultra HD/Blu-ray Combo-Pack (six discs), from Warner.

Check out other new DVD/Blu-ray releases, streaming films, and information and reviews at OnVideo.