New on DVD and Blu-ray Week of September 26 - October 2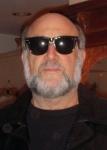 By Harley Lond - 09/26/17 at 03:45 PM CT
FROM THE BIG SCREEN:
"Transformers: The Last Knight": I had hoped that "Transformers: Age of Extinction" (2014), the fourth in the movie franchise spawned by the Hasbro and Tomy toys, would be the last. But no. Director Michael Bay won't let go of the concept, and he keeps assaulting our eyeballs with more and more special effects ... and fewer intelligent storylines. This time around, if my poor, CGI-infected brain recollects, with Optimus
Prime gone, humans and Transformers are at war, and the key to saving the future lies buried in the secrets of the hidden history of Transformers on Earth. Anthony Hopkins joins Mark Wahlberg in this outing, and gives an explanation that I still can't figure out. Don't these things ever rust out? Nope. Be prepared -- Transformers six, seven and eight are already on the books. But the main question is -- what the heck is Hopkins doing here? Co-stars Josh Duhamel, Laura Haddock, Santiago Cabrera, Isabela Moner, Jerrod Carmichael and Stanley Tucci. Extras for Transformers: The Last Knight
include "Merging Mythologies" of the secret Transformers history; "Climbing the Ranks" military training featurette; "The Royal Treatment: Transformers in the UK"; "Motors and Magic"; "Alien Landscape: Cybertron"; "One More Giant Effin' Movie." From Paramount.

Also due this week: "47 Meters Down
" This by-the-book deep-sea thriller follows two sisters vacationing in Mexico who become trapped in a shark cage on the ocean floor. As their oxygen starts to run out and with great white sharks circling them, they must find a way to get to the surface alive. Simple premise, simple film. No fun. Stars Mandy Moore, Matthew Modine, Claire Holt, Yani Gellman and Santiago Segura. From Lionsgate.


THIS WEEK'S HIGHLIGHTS:

There's a pair of ghoulish delights coming to home video this week:

"Bride of Re-Animator
[Limited Edition Steelbook Blu-ray]:" (1989) The success of Stuart Gordon's hit horror-comedy "Re-Animator" meant that a sequel was all but inevitable. The resulting follow-up, "Bride of Re-Animator" -- this time helmed by director Brian Yuzna ("Society," "Return of the Living Dead III") -- would prove that there was a good deal more life (and death) left in the story of Dr Herbert West and his ghoulish exploits. It has been eight months since the bloody
massacre at Miskatonic Medical School. Unperturbed by the disastrous outcome of his previous meddling with the dead, Dr West (again played by Jeffrey Combs) continues his research into the phenomenon of re-animation; only this time, he plans to create life -- starting with the heart of his young protégé Dan's dearly deceased, Meg Halsey. Surely nothing could go wrong? With special effects master Screaming Mad George (the man behind the infamous "shunting" sequence of Society) on hand to contribute a host of characteristically weird and wonderful creations, "Bride of Re-Animator" is a more than worthy successor to Stuart Gordon's original cult classic. 2K restoration of the Unrated version, approved by director Brian Yuzna. On Blu-ray from Arrow Video/MVD Entertainment ... "The Dead Next Door
:" (1990) Two and a half decades before "The Walking Dead" made zombies mainstream on cable television, 19-year-old writer-director J.R. Bookwalter ("Ozone," "Witchouse 2: Blood Coven") embarked on "The Dead Next Door," an ambitious horror feature pitting an elite team of Zombie Squad soldiers against hoards of the undead and the secretive religious cult hell-bent on protecting them. The film would ultimately take four years to complete with the help of a now-
famous Hollywood director and more than 1,500 Northeast Ohio residents, who portrayed the multitudes of bloodthirsty ghouls. For this two-disc Collector's Edition release, brand-new 4:3 and 16:9 1080p HD masters have been painstakingly created from a 2K restoration using the original Super-8mm film elements for the Blu-ray. Also included is a 5.1 surround mix which restores the voices of the original cast members for the first time ever, vintage and newly-prepared bonus materials, and much more. This is the same Blu-ray from the company's limited (and now out of print) three-disc Ultimate Edition. The DVD includes a 4:3 standard-definition presentation of the restored feature plus a candid audio commentary by the director recorded in 2001, which was previously only available on long out-of-print international releases. Includes a collectible slipcover and new bonus features,in a Blu-ray/DVD Combo from Tempe Digital/MVD.

And now for something totally different: "Sgt. Pepper's Lonely Hearts Club Band
" (1978), a musical spectacular featuring reinterpretations of over 20 classic Beatles songs, makes its Blu-Ray debut this week.. The one and only Billy Shears (multi-platinum recording artist Peter Frampton) and his best friends the Hendersons (Rock and Roll Hall of Famers The Bee Gees) are four young men from the quaint little town of Heartland. With superstardom calling, this fabulous
foursome leaves Heartland -- and Billy's beloved Strawberry Fields (Sandy Farina) -- vulnerable to mean Mr. Mustard, who steals Sgt. Pepper's magical instruments for a fiendish plan that would, "poison young minds, pollute the environment and subvert the democratic process." It's up to the four lads to save everything they hold dear with the power of music, kindness and heart. Featuring performances by Aerosmith, George Burns, Steve Martin, Earth, Wind & Fire, and more, "Sgt. Pepper's Lonely Hearts Club Band" is a magical, musical tour through some of the greatest songs ever written, and an astounding time capsule of the late 70s. From Shout! Factory ... In "The Piano Teacher
" (2001), Academy Award–winning Austrian director Michael Haneke shifted his focus from the social to the psychological for a riveting study of female sexuality and the dynamics of control, an adaptation of a controversial 1983 novel by Elfriede Jelinek. Haneke finds his match in Isabelle Huppert, who delivers an icy but quietly seething performance as Erika, a middle-aged piano professor at a Viennese conservatory who lives with her mother, in a claustrophobically co-dependent relationship. Severely repressed, she satisfies her masochistic urges only voyeuristically until she meets Walter (Benoît Magimel), a young student whose desire for Erika leads to a destructive infatuation that upsets the careful equilibrium of her life. A critical breakthrough for Haneke, "The Piano Teacher" -- which won the Grand Prix as well as dual acting awards for its stars at Cannes -- is a formalist masterwork that remains a shocking sensation. On DVD and Blu-ray, with a new, restored 2K digital transfer, supervised by director Michael Haneke, with 5.1 surround DTS-HD Master Audio soundtrack on the Blu-ray.


BUZZIN' THE 'B'S:

In "It Stains the Sands Red
" (2016), starring Brittany Allen, Juan Riedinger, Merwin Mondesir and Kristopher Higgins, in the throes of a zombie apocalypse, Molly, a troubled woman from Las Vegas, finds herself stranded in the desert with a lone ravenous zombie on her trail. At first, she's easily able to outpace her undead pursuer, but things quickly become a nightmare when she
realizes the zombie doesn't need to ever stop and rest. Running low on supplies and beat down by the harsh environment, Molly will have to summon the strength she never knew she had to ultimately face both the zombie and the demons that have chased her all her life. From Dark Sky Films ... In "Grow House
" (2017), starring DeRay Davis, Lil' Duval and Malcolm McDowell, Losers Pat and Darius figure they can help the medical marijuana movement -- but mainly help themselves -- by trying to grow their own cannabis and selling their crop to the dispensaries. There's only one problem -- knowing how to smoke marijuana doesn't mean you know how to grow it. After taking a trip to Dr. Doobie to become legally certified growers, they gain access to a Bel-Air mansion to use as a "grow house." Although they convince Snoop Dogg (played as himself) to fund their operation, the pair soon discover what can grow wrong, will go wrong. From Fox ... In "2:22
" (2017), starring Michiel Husiman, Teresa Palmer and Sam Reid, New York City air traffic controller Dylan Branson (Huisman) is the embodiment of a guy at the top of his game, until one day at 2:22 p.m., a blinding flash of light paralyzes him for a few crucial seconds as two passenger planes barely avoid a midair collision. Suspended from his job, Dylan begins to notice the increasingly ominous repetition of sounds and events in his life that
happen at exactly the same time every day. An underlying pattern builds, mysteriously drawing him into Grand Central Station every day at 2:22 p.m. As he's drawn into a complex relationship with a beautiful woman who works in an art gallery, Sarah (Palmer), disturbingly complicated by her ex-boyfriend Jonas (Reid), Dylan must break the power of the past and take control of time itself. On DVD, Blu-ray Disc from Magnolia Home Entertainment ... Supernatural warriors clash with dark forces of evil in the computer-animated, motion-capture, fantasy action-adventure "L.O.R.D: Legend of Ravaging Dynasties
" (2016 -- China), starring Fan Bingbing, Kris Wu and Cheney Chen. In a distant time, seven lords who wield powers beyond imagination share dominion over a world. But when one lord falls from grace, the others summon all their magic to stop an epic war that is ravaging the land -- and threatening the order of the universe. From Lionsgate ... In "Lycan
" (2017), starring Dania Ramirez, Gail O'Grady, Vanessa Angel, Kalia Prescot, Rebekah Graf and Craig Tate, six college kids in a sleepy Southern town are
assigned a group project to rediscover a moment in history, and one of them sets in motion a horrific fate when he proposes they head into the Georgia backwoods to tackle the legend of Emily Burt, a hundred year old true fable of "the Talbot County werewolf". On DVD, Blu-ray Disc from MVD Visual ... "Girl in the Box" (2016), starring Addison Timlin, Zane Holtz and Zelda Williams, is a dark psychological drama based on a true story. In May 1977, 20-year-old Colleen Stan was kidnapped by a young married couple, Cameron and Janice Hooker. For the next seven years they kept her locked in a coffin-sized box hidden beneath their bed for up to 23 hours a day. When not imprisoned, Colleen became part of a strange new life as a live-in slave, family child-minder, and victim of Cameron's bizarre and extreme S&M fantasies. On DVD at Walmart only, from Lionsgate.


FOREIGN FILMS:

When three nerds named Felipe, Beto, and Pancho met at college -- "3 Idiotas
" (2017 -- Mexico) --they instantly became best buddies -- and earned a reputation for creating chaos wherever they went. Pancho had everything -- smarts, a promising future, and a loving girlfriend, Mariana -- and then he disappeared on graduation day. Now, years later, Felipe and Beto set out on a comedic quest to find their long-lost pal and reunite him with Mariana. Sraes Martha Higareda, Vadhir Derbez, Christian Vázquez, Sebastián Zurita. Based on the Bollywood hit movie "3 Idiots" (2009). From Lionsgate.


FOR THE FAMILY:

"Kuu Kuu Harajuku: Super Kawaii" (2017) features 12 episodes from Season One of the animated Nick Jr. kids series that follows the fun-filled adventures of the band HJ5 -- Love, Angel, Music, Baby and G -- through their super cute world of music, fashion and style. The inspiration for the series came from Grammy Award-winning musician Gwen Stefani who wanted to create an animated series for girls that encourages and celebrates
creative self-expression, imagination and individuality. The show's setting is inspired by the exuberant street fashion and creative youth culture of the Harajuku district but it takes place in a magical fantasy world. From Shout Kids ... In "The Dragon Pearl" (2011), starring Sam Neill, Louis Corbett, Li Lin Jin, Wang Ji, Jordan Chan and Robert Mammone, Josh (Corbett) and Ling (Jin) thought they were in for a boring vacation with each of their parents (Neill and Ji) at an archaeological dig in China. It turns into an adventure of a lifetime when they discover a mournful dragon trapped deep inside a mystical temple. According to ancient legend, the dragon is missing its life force, a sacred pearl that is hidden away in a secret chamber. Josh and Ling must battle evil forces (and some very skeptical parents) in their journey to return the magical pearl to its rightful owner. On DVD, Blu-ray/DVD Combo from Fries Home Video.


SPECIAL INTEREST:
"David Lynch: The Art Life
" (2016) is a rare glimpse into the mind of one of cinema's most enigmatic visionaries. The film offers an absorbing portrait of the artist, as well as an intimate encounter with the man himself. From the privacy of his home and painting studio in the Hollywood Hills, a candid Lynch conjures people and places from his past, from his boyhood in Idaho and Virginia to his experiences at art school in Boston and Philadelphia to the beginnings of his filmmaking career in Los Angeles -- in stories that unfold like scenes from his movies. This remarkable documentary by directors Jon Nguyen, Rick Barnes, and Olivia Neergaard-Holm reveals the story behind Lynch's early years as a painter and director drawn to the phantasmagoric, while also illuminating his enduring commitment to what he calls "the art life": "You drink coffee, you smoke cigarettes, and you paint, and that's it." On DVD and Blu-ray, from The Criterion Collection ...
It's been just over 20 years since Doug Pray's excellent documentary "Hype!
" (1996) was released, capturing the story behind the organic rise of the influential movement that would come to be known as grunge. Fast forward to 2017, where the film is as relevant as ever, and will finally get its first Blu-ray release, as well as an updated DVD release. Drop into the Pacific Northwest in the early '90s and watch a vibrant underground music scene explode into a global "grunge" media frenzy. "Hype!" follows the music from local bands playing for their friends, to Sub Pop Record's brilliant exploitation of "the Seattle Sound," to Nirvana's "Smells Like Teen Spirit" hitting #1 on the charts. Questions of money, authenticity, and fame arise as "grunge fashion" hits the runways and a mass migration of wanna-be Seattle bands saturates the city. The Northwest experience is one of humor, loss, and epic irony. "Hype!" showcases rare performance footage of Soundgarden, Pearl Jam, Nirvana (their first live performance of "Smells Like Teen Spirit" is here), Mudhoney, Supersuckers, The Young Fresh Fellows, Fastbacks, Seaweed, 7 Year Bitch, The Posies, The Gits, Flop, Gas Huffer, Love Battery, The MonoMen, Melvins, Blood Circus, Coffin Break, Dead Moon, Hammerbox, Some Velvet Sidewalk, Zipgun and Crackerbash. From Shout! Factory/Shout Select.


FROM TV TO DVD:

"Channel Zero: Candle Cove" (2016) is the first season of the Syfy nostalgic anthology thriller -- six episodes -- that's a spine-tingling mystery centered on the chilling events related to a children's television show. Based off the wildly popular creepypasta (an internet horror story) "Candle Cove," the inaugural season has built a passionate fan base among viewers and critics alike. Returning to his childhood home, Mike Painter's (Paul Schneider) obsessive recollections of a mysterious children's
television program from the 1980's come to a nightmarish head in "Channel Zero: Candle Cove." Frightening events surround the return of the children's broadcast program, that no one seems to remember, leading Mike to become increasingly suspicious of the role it may have played in a series of terrifying events from his childhood. From Universal ... "Longmire: The Complete Fifth Season" (2016) is a three-disc set with all 10 episodes. Walt Longmire is the dedicated and unflappable sheriff of Absaroka County, Wyoming. Widowed only a year, he is a man in psychic repair but buries his pain behind his brave face, unassuming grin and dry wit. The fifth season finds the stubborn Sheriff Walt Longmire (Robert Taylor) where the fourth left off -- with an unknown threat at Walt's front door. Unsure who the intruder is, we find Walt shot and bleeding on the floor of his Wyoming cabin; his daughter Cady (Cassidy Freeman) weeping over his body and praying for his life. Although Walt recovers quickly from the casualty, he is left with questions surrounding the night of the shooting and sets out to discover who it is that was looking to take his life. With his best friend, Henry Standing Bear (Lou Diamond Phillips), and Cady now working for his archrival Jacob Nighthorse (recurring guest star A. Martinez), Longmire stands alone in his mission to clean the streets of Absaroka County. On DVD, Blu-ray Disc (online orders only), from Warner ... "Ned and Stacey: The Complete Series" (1995-96) is a six-disc set with all 46 episodes, plus 11 unaired episodes from Season 2. Thomas Haden Church and Debra Messing are the most unlikely of marrieds. Self-absorbed Ned Dorsey (Church) is an ad exec who needs a wife to climb the corporate ladder. Stacey
Colbert (Messing) is a neurotic freelance writer in need of an apartment. They have only one thing in common: they irritate each other. So naturally, they enter into a marriage of convenience. From Shout! Factory ... "Shameless: The Complete Seventh Season" (2016) is a three-disc DVD, two-disc Blu-ray sets with all 12 episodes of Showtime's top-rated comedy series that stars William H. Macy as Frank Gallagher, the outspoken, alcoholic, single father of six clever and resourceful siblings, who are trying to scrape by on Chicago's South Side. As the seventh season kicks off, Frank wakes from a month-long coma after having been tossed into the Chicago River, only to realize that no one came looking for him at the hospital. Fiona (Emmy Rossum), who still works at Patsy's Pies as the manager, is faced with making major executive decisions in order to keep the business afloat. Lip (Jeremy Allen White) is out of rehab but struggles with his sobriety. Ian (Cameron Monaghan) and Caleb (Jeff Pierre) hit a major snag in their relationship after Caleb is caught cheating. Debbie (Emma Kenney), now a single teen mom, begins stealing high-end strollers in order to pay a nanny to care for her baby. Carl (Ethan Cutkosky) chooses to get circumcised. Kevin, Veronica and Svetlana consider opening a topless maid service. From Warner ... "Sleepy Hollow" Season 4" (2017) is a four-
disc set with all 13 episodes. Following a 250-year slumber, Ichabod Crane (Tom Mison) devotes his life and knowledge of the supernatural to defeating the demonic forces that plague present-day Sleepy Hollow. But, after the climactic events of Season Three -- and the death of his partner and fellow Witness, Abbie Mills -- Crane's world is turned upside down. He is then led out of town by a mysterious group promising to put him in charge of an evil-fighting organization created hundreds of years ago by none other than George Washington. Crane now finds himself in an all-new city working with all-new allies as he embarks on his most important mission yet to save Washington, D.C. from otherworldly threats that promise harm. From Fox ... "Taken: Season One" (2017) contains all 10 episodes of the TV series prequel to the blockbuster film trilogy. Clive Standen stars as Bryan Mills, a younger, hungrier version of the iconic character played by Liam Neeson in the "Taken" films. A former Green Beret, Mills becomes swept up in a quest for vengeance after he fails to protect one of those closest to him. Recruited to join a group of CIA operatives, Mills begins to hone his deadly skillset as he dives headfirst into dangerous missions that test his courage, and push him to the edge. On three-disc DVD, two-disc Blu-ray from Lionsgate.

Check out other September 26-October 2 DVD/Blu-ray releases and reviews at OnVideo.