New in Theaters September 08: It, Home Again
By Chris Kavan - 09/07/17 at 06:43 AM CT
Our long, nation nightmare of diminishing box office returns is over! Well, in a few days at least. With Andy Muschietti behind the camera, the clown-induced terror of Stephen King's It is set to take the box office by storm - and should have no problem with creating a new September opening record. That's good news for Hollywood as August and Labor Day Weekend were some of the slowest in recent memory and the box office surely needs a shot in the arm in order to wake up. Aside from It, Reese Witherspoon looks to offer up something much different, playing a recently-divorced mother who finds herself rooming with three younger men - and then has to deal with the return of her ex-husband. It's excellent counter-programming to the child-murdering clown, but even if it doesn't open as big, it should be an excellent weekend all around.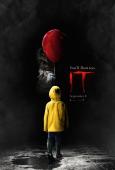 IT I have been a huge Stephen King fan since I could pretty much read "adult" novels (I graduated from Christopher Pike pretty early). And, aside from The Stand, It is my favorite of King's novels. It's dark, twisted, a coming-of-age story and full of great characters and indelible images (well, ideas - that turn in to images in your mind). The 1990 miniseries with Tim Curry as Pennywise is still one of the better King adaptations in my mind, though network TV obviously removes some of the bite from source material. Now, The Dark Tower was a major letdown but it appears we're finally getting the King treatment we deserve. Director Andy Muschietti is no stranger to horror, with Mama under his belt, and with help from Cary Fukunaga (of True Detective fame) on the screenplay, things just kept looking better. There were some grumblings about casting Bill Skarsgård as the iconic killer clown, as well as his look, but any misgivings were pretty much erased as soon as that first teaser trailer dropped. Subsequent trailers have only increased the tension and horror, with some outstanding images. It helps that the young cast includes Jaeden Lieberher, of Midnight Special fame, plays Bill Denbrough, the stuttering leader of the so-called "Loser's Club". Finn Wolfhard, who broke out in Stranger Things, is the joker of the bunch, Richie Tozier. Sophia Lillis plays the lone female of the group, Jeremy Ray Taylor plays the rotund Ben Hanscom, Chosen Jacobs plays the lone minority, Jack Dylan Grazer is the asthmatic worrywort Eddie Kaspbrak and Wyatt Oleff is the Jewish Stanley Uris. The setting has been moved from the 1950s to the 1980s, but the story is the same: Derry, Maine is home to a unique evil that seems to come out of hiding every 27 years to terrorize the town, resulting in many disappearances (most of them children) and often culminating in one, gruesome, terrible event that lets it sleep again. Pennywise, as he likes to take the shape of most often, is a terrifying clown - but his real power is taking the shape of what people - again, mostly children - fear most - and he feeds off this fear. The adults don't help - they seem mostly uncaring and even downright evil in their own right. While our Losers Club must deal with this threat - they also must deal with a group of bullies, led by Henry Bowers (Nicholas Hamilton) and his own group of thugs. The run time is a bit long (over two hours) but I have a feeling this will finally live up to my expectations and deliver a King story worthy of the big screen. And it will blow away records in the process.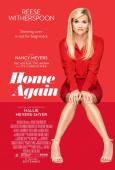 HOME AGAIN As a fine bit of counter-programming, Open Road Films is giving all the audience who doesn't approve of child-murdering clowns a fantastic option: Reese Witherspoon giving rom-coms another go. That's right, our divorced mother moves back to L.A. where she finds her hands full when three, young men move in to her guest house and she begins to get back some of that spark when she was younger. But just as things are settling in nicely, who should show up, but her ex-husband Austen (Michael Sheen) who is looking to make amends of his own. The cast also includes Nat Wolff, Lake Bell, Candice Bergen, Pico Alexander, Reid Scott and Jon Rudnitsky,, among others. The film is the debut of Hallie Meyers-Shyer - who is the daughter of rom-com vet Nancy Meyers, thus everything seems to be in good hands. Still, the movie hasn't been getting raves, with many calling this a bit dull and too familiar. I still think it will do well, especially among women, and should be a nice alternative for the weekend.


There you have it - after over a month of diminishing returns, the ship is set to right itself on the back of a truly creepy clown. I'll be back on Sunday with all the gory details.