New in Theaters July 28: Atomic Blonde, The Emoji Movie
By Chris Kavan - 07/27/17 at 06:42 AM CT
Dunkirk landed with a bang and delivered an opening worthy of its glowing reviews. It may be one of the few blockbusters this summer that won't suffer a huge second-weekend drop. The competition this week includes Charlize Theron in top-notch ass-kicking mode in Atomic Blonde as well as the animated Emoji Movie that could either surprise (like the LEGO Movie) or be utterly inane. I have a feeling, however, that Dunkirk will be able to weather the storm and come out on top once again.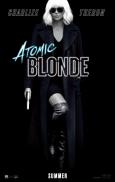 ATOMIC BLONDE Charlize Theron has never shied away from playing strong, female characters - whether it's a serial killer (Monster) or a post-apocalyptic survivor (Mad Max: Fury Road) - Theron has made a good habit about taking on these roles. Atomic Blonde looks to continue that streak. Playing a Cold War spy, she is sent to Berlin in order to recover a priceless list of double agents. Theron mixes calm, cool and collected with savage violence and fluid sexuality. Atomic Blonde really reminds me a gender-swapped version of John Wick - but with a little more flair. Wick is all business - Theron looks like she's having fun. Still, despite what looks like a knockout cast (besides Theron, there is James McAvoy, Eddie Marsan, John Goodman, Sofia Boutella, Bill Skarsgård, Til Schweiger,Toby Jones and James Faulkner), I don't think it's going to pack a big enough punch to unseat Dunkirk, especially as audiences seem to have embraced it as much as the critics. I may sneak in a preview of this myself, it does look quite enjoyable.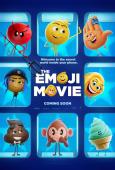 THE EMOJI MOVIE I am still not honestly sure what to make of The Emoji Movie. Maybe it's because I consider the subject so off-putting that I can't wrap my head around why they would make a movie about it. I loved LEGOs - I was also worried about the way they went about making that movie, but it turned out just fine. The Emoji Movie could very well be the same. T.J. Miller, Anna Faris, Sofía Vergara, Patrick Stewart (at the Poop Emoji no less), Maya Rudolph, James Corden, Steven Wright, Jennifer Coolidge, Christina Aguilera, Sean Hayes and Rachael Ray all lend their considerable talent to the film. The plot is this - Gene (Miller) is an outcast Emoji because he can show multiple emotions rather than the single one all the other Emoji's are stuck with. All he wants to be is normal - and he enlists the help of his best friend, Hi-5 (Cordon) and the notorious Jailbreak (Faris) to fulfill his goal - only to come across a nefarious plot that threatens the entire phone - and all the Emojis on it. If it can stand out, this has a chance to do a lot of business - it's summer and the family crowd is a big force to be reckoned with and I have no doubt the younger crowd will be much more invested in Emojis. It's the best shot for this film to stand out.


Two big new films face off against Dunkirk and I have a feeling the war film will prevail, though the results might be closer than expected. I'll be back on Sunday with the full rundown.