New on DVD and Blu-ray Week of July 25-July 31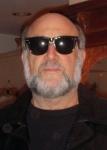 By Harley Lond - 07/25/17 at 05:20 AM CT
FROM THE BIG SCREEN:
The long-awaited big-screen live-action adaptation of the internationally acclaimed Japanese Manga "The Ghost in the Shell" was, unfortunately, not greater than the sum of its parts. Set in the mid-21st century in Japan, at a time when cyber-technology has advanced to the point that humans can augment their bodies with cybernetic parts and appendages -- blurring the line between humans and robots -- the story follows Major Killian (Scarlett Johansson), supposedly the first of her kind, a human saved from a terrible crash, who is cyber-enhanced (her brain is placed in a synthetic shell) to be a
perfect soldier devoted to stopping the world's most dangerous cyber-criminals. When terrorists hack into the minds of several scientists working for the world's foremost cyber company, and then kill them, Major is called upon to lead her Section 9 cyber security force to track down the villains. Along the way she discovers that she's been lied to: her life was not saved, it was stolen as part of a longtime set of experiments to create the perfect android. Now she'll stop at nothing to recover her past, find out who did this to her and stop them before they continue to do it to others. The technical aspects of "Ghost" is astounding, ratcheting up computer special effects to create a believable future world in which holographic ads dominate cityscapes (imagine "Blade Runner's Los Angeles times 10), people exist with various cyber-heightened strengths, and brain-hacking is the latest in computer crimes. The visuals and action sequences are, at times astounding. But, unfortunately, the acting and story leave much to be desired. In particular, character development takes a backseat to the demands of quick action and stereotypes, and the story plods along from one set piece to another. Scarlett Johansson is fairly low-key as Major Killian (she must be getting tired of playing super-spies, aliens, and super-charged humanoids by now), Juliette Binoche is way too staid as the Major's creator, and the great "Beat" Takeshi Kitano ("Battle Royale" and "Zatoichi") almost fades into the background. Still, the astounding visuals and action sequences are worth the price of admission. Just have microwave popcorn handy for the lulls. Extras for Ghost in the Shell
include three by-the-book behind-the-scenes featurettes. From Paramount.

Also due this week: "The Boss Baby
," a PG-rated family animated film about seven-year-old Tim Templeton who suddenly finds his share of parental love plummeting when his new baby brother arrives -- wearing a suit and toting a briefcase -- making it clear to everyone that he's in charge. With the voices of Alec Baldwin, Steve Buscemi, Jimmy Kimmel, Lisa Kudrow, Tobey Maguire and Miles Bakshi. From Fox ... "Gifted
" is a melodrama about a single man raising a child prodigy in a coastal town in Florida who goes up against his formidable mother whose plans for her granddaughter threaten to separate the pair. Stars Chris Evans, McKenna Grace, Lindsay Duncan, Jenny Slate, Octavia Spencer and Julie Ann Emery. From Fox ... "Unforgettable
" pits Katherine Heigl against Rosario Dawson in a big-screen cat fight as an ex-wife decides to make her husband's new spouse's life miserable. Co-stars Geoff Stults, Cheryl Ladd and Sarah Burns. From Warner.


THIS WEEK'S HIGHLIGHTS:

There's two excellent representatives of mid-century American alienation due this week.

"Lost in America
" (1985) is an hysterical satire of Reagan-era values, written and directed by Albert Brooks. A successful Los Angeles advertising executive (Brooks) and his wife (Julie Hagerty) decide to quit their jobs, buy a Winnebago, and follow their Easy Rider fantasies of freedom and the open road. When a stop in Las Vegas nearly derails their plans, they're forced to come to terms with their own limitations and those of the
American dream. Brooks's barbed wit and confident direction drive "Lost in America," an iconic example of his restless movies about insecure characters searching for satisfaction in the modern world that established his unique comic voice and transformed the art of observational humor. On DVD, Blu-ray Disc, with a new 2K digital restoration, with uncompressed monaural soundtrack on the Blu-ray. Extras include a new conversation with director Albert Brooks and filmmaker Robert Weide; new interviews with actor Julie Hagerty, executive producer Herb Nanas, and comic writer and director James L. Brooks; more. From The Criterion Collection ... "The Complete Billy Jack Collection
" All four groundbreaking, action-packed classics from '70s pop culture icon Billy Jack featuring all of the fast-kicking, politically aware stories that had audiences cheering. Billy Jack is a half-white, half-Indian ex-Green Beret Vietnam vet-turned-pacifist, and Hapkido expert (a combination of Tae Kwon Do and Aikido) who having gotten in touch with his Native American roots, returns from the war to take up residence on a reservation outside a conservative Arizona town, where he quickly becomes the protector of the wild mustangs and the progressive Freedom School. "Born Losers" (1967), "Billy Jack" (1971), "Trial of Billy Jack" (1974) and "Billy Jack Goes to Washington" (1977). On DVD and Blu-ray Disc, with commentary with stars Tom Laughlin and Delores Taylor. From Shout! Factory Shout Select).


BUZZIN' THE 'B'S:

In "Black Butterfly
" (2017), starring Antonio Banderas, Jonathan Rhys Meyers, Piper Perabo and Abel Ferrara, a reclusive writer, Paul (Banderas), struggles to start what he
hopes will be a career-saving screenplay while outside, his mountain town is grappling with a series of abductions and murders. After a tense encounter at a diner with a drifter named Jack (Rhys Meyers), Paul offers Jack a place to stay -- and soon the edgy, demanding Jack muscles his way into Paul's work. As a storm cuts off power to the isolated cabin, the two men begin a jagged game of one-upmanship that will bring at least one tale to an end. On DVD, Blu-ray Disc from Lionsgate ... The "Warlock Collection
" is a two-disc set with all three films about a 17th-century Warlock who is transported to the 20th century, where he looks to end all of creation: "Warlock" (1989), "Warlock: The Armageddon" (1993) and "Warlock III: The End of Innocence" (1999). On Blu-ray Disc from Lionsgate/Vestron Video Collector's Series ...
"The Final Master
" (2015 -- China), starring Liao Fan, Jiang Wenli, Chin Shi-Chieh, Song Jia, Song Yang, is set in 1930s China when unrest rules the nation. Chen, the last Wing Chun master, arrives in Tianjin to expand his kung fu school -- but his ambition gets him entangled in a power struggle between Tianjin's martial arts Grandmaster, a dominant underworld Madam, and the town's military leaders. On DVD, Blu-ray Disc from Well Go USA ... In "Psychoanalysis
" (2015 -- Australia), starring Benedict Wall and Ryan O'Kane, when a psychologist loses five clients to suicide in a one week period he becomes obsessed with the idea that they were murdered by a rival psych and he hires a documentary film crew to investigate. It soon becomes clear, however, that the second shrink has no ulterior motives but, attuned to good drama, the documentary crew pushes the men to grow the rivalry. Unfortunately, their quest for a better story comes at the cost of their subject's sanity. From Candy Factory Films.


FOREIGN FILMS:

In "The Country Doctor
" (2016 -- France), starring François Cluzet and Marianne Denicourt, devoted and revered countryside doctor Jean-Pierre's life gets rocked by Nathalie, a middle-age woman who has come from the city hospital to earn her chops. Challenging each other with opposite views on medicine, the pair eventually bonds and
learns from one another. When Jean-Pierre falls sick, Nathalie comes from the hospital to assist him. But will she manage to adapt to this new life and to replace the man who thought he was irreplaceable? From Icarus Films ... In "I, Olga Hepnarova
" (2016 -- Czech Republic), starring Michalina Olszanska and Martin Pechlát, Olga Hepnarova was a young, lonely lesbian outsider from a coldhearted family who couldn't play the part society desired of her. Frequently bullied and unable to connect with other people, her alienation eventually drove her over the edge of humanity and madness when shewas only 22-years old -- in 1973 she drove a truck into a group of innocent people in Prague. From Strand Releasing.


FOR THE FAMILY:

"LEGO Scooby-Doo!: Blowout Beach Bash!" (2017) is a new animated supernatural crime mystery. Scooby-Doo! and his pals Fred, Daphne, Velma and Shaggy are no strangers to solving spooky mysteries filled with all types of ghouls and goblins. This time is no different. As Scooby-Doo! and his friends are on their way to Blowout Beach for a real swinging beach party in the Mystery Machine, the Ghost Pirates threaten to ruin the gang's good vibes. It is up to Scooby and the gang to get the party back on track, without missing a beat. On DVD, Blu-ray/DVD Combo, from Warner.


SPECIAL INTEREST:

In "Weekend in Havana
" (2017), travel with host Geoffrey Baer to explore the heart of Cuba's magical capital city, now open to Americans after more than 50 years. Three young locals — architect and restorationist Daniel de la Regata; Irene Rodriguez, one of Cuba's top flamenco dancers; and Grammy-nominated jazz pianist Roberto Fonseca — serve as
enthusiastic guides, allowing viewers to experience this vibrant and historic place through the eyes of those who love it and call it home. Guided by his new friends, Geoffrey witnesses the nightly firing of the cannon at the fortress of San Carlos de la Cabana; visits Plaza de Armas, the city's first public square; rides in a 1950s-era red Chevrolet on a journey through Havana's breathtaking but sometimes crumbling architecture; and meets an auto mechanic charged with keeping many of Havana's vintage automobiles in running order. Geoffrey also visits a ruined sugar plantation where African slaves once toiled and takes part in a present-day Santeria ritual in a private home. He also imbibes at one of Ernest Hemingway's favorite watering holes and boats out to the small fishing village of Cojimar, the setting for The Old Man and the Sea, and visits Hemingway's home in San Francisco de Paula. Lastly, he checks out the glitzy floorshow at the Tropicana nightclub, and ends his journey at La Guarida's rooftop piano bar, perched atop a crumbling mansion. With Roberto's band playing in the background, he reflects on the new understanding he has gained of Havana. From PBS Distribution.


FROM TV TO DVD:

In the sixth and final season of "Girls Season 6" (2017), HBO's hit comedy continues to follow the assorted humiliations and triumphs of a group of 20-something friends in NYC. Season 6 picks up six months after the end of Season 5, with Hannah (series creator Lena Dunham), enjoying new success as a writer while her roommate and bestie Elijah (Andrew Rannells) considers getting serious about his acting career. Marnie (Allison Williams), now in a relationship with Ray (Alex Karpovsky), seeks to maintain her independence post-
divorce from Desi (Ebon Moss-Bachrach). Now also a couple, Jessa (Jemima Kirke) and Adam (Adam Driver) decide to embark on a creative project to channel their passions, which could become a source of contention. And Shoshanna (Zosia Mamet) finds herself professionally on the right path, though personally she realizes that her friendships may be holding her back. A time for closing chapters and new beginnings, the four familiar friends attempt to get closer to becoming the women they always envisioned -- even as life sometimes gets in the way. Two-disc set with all 10 episodes. On DVD, Blu-ray Disc, from HBO ... "Pretty Little Liars: The Seventh and Final Season" (2016-17) is a our-disc set with all 20 episodes. In season six, the series leaped forward five years, when a shocking event brought the girls -- now young women -- together again, back in the town of Rosewood, to face a new threat. Now the girls band together to unearth answers to the last remaining secrets and take down "Uber A" for good. On DVD from Warner. Also due this week: "Pretty Little Liars: The Complete Series" (2010-17) a 36-disc DVD set, $209.99, from Warner.

Check out other July 25-July 31 DVD/Blu-ray releases and reviews at OnVideo.