New in Theaters June 02: Wonder Woman, Captain Underpants: The First Epic Movie
By Chris Kavan - 06/01/17 at 06:18 AM CT
Despite the arrival of Pirates of the Caribbean and Baywatch, Memorial Day Weekend was a bit of a flop - the slowest in over two decades, in fact. But for those hoping that summer finally has something other than Guardians of the Galaxy Vol. 2 as good news, fear not, because Wonder Woman has arrived. The film is riding a wave of amazing critical reception and huge fan anticipation, both of which should mean a monster opening - and maybe give DC the much-needed superhero they need following the rather dour Man of Steel, Batman v. Superman and Suicide Squad. The only other movie opening is the animated Captain Underpants, based on series by Dav Pilkey, the film looks to attract the younger audience and families.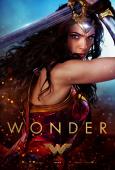 WONDER WOMAN Let's face it, DC hasn't has nearly as much success as Marvel when it comes to their superheroes. Yes, their films have made a boatload of money on their own, but, man are they ever depressing affairs. It looks like things are going to change with Wonder Woman. Currently sitting at 94% on Rotten Tomatoes, Wonder Woman not only has the highest rating among the DC films, but the highest rating for a superhero movie, period. Yes (as it currently stands) it has beat out every MCU film as well. Granted, reviews are still coming in and things could change, but it looks like Wonder Woman is going to raise the bar for superhero films - and we finally have a female lead in Gal Gadot, plus a female direction in Patty Jenkins, that could bring a real change to the genre. An origin story of sorts, we follow Diana aka Wonder Woman (Gadot), as she rescues a crashed pilot only to learn of a great conflict outside her realm (known to us as WWI) and realizes she must do her part to end the conflict. Chris Pine plays said pilot, with the supporting cast including Connie Nielsen and Robin Wright as two fellow Amazons with Danny Huston, David Thewlis, Saïd Taghmaoui and Ewen Bremner making up characters on both sides of the war. It is a great cast, looks to be a great story filled with action, emotion and, most important for the DC universe, actual levity. Here's hoping this is the film that turns DC around and paves the way for better movies on the horizon.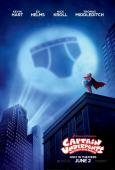 CAPTAIN UNDERPANTS: THE FIRST EPIC MOVIE I admit to knowing nothing about this series of books (granted, I also knew nothing about Diary of a Wimpy Kid when it came out, either), but it must share enough popularity to warrant a major motion picture. Directed by David Soren (Turbo) the film follows a pair of overly-active pranksters George and Harold (voiced by Kevin Hart and Thomas Middleditch), who plan to get revenge on their uptight principal, Mr. Krupp (Ed Helms) by hypnotizing him and turning him into a dimwitted superhero, Captain Underpants. Jordan Peele, Kristen Schaal and Nick Kroll add their voices as well. The film has some great talent behind it, but I don't see this bringing in a huge crowd - especially up against Wonder Woman, but those with younger children will have another choice. If families do show up, it could have a decent opening and with Boss Baby pretty much done, it's really the only game in town.


This weekend should help wipe out the bad taste that Memorial Day left with its weak openings. Wonder Woman will open on top - but the big question is how it will stand up against other superhero films. I'll be back on Sunday with the results.