By Chris Kavan - 05/14/17 at 08:06 PM CT
Guardians of the Galaxy Vol. 2 had a fantastic second weekend as it easily topped the box office. While Snatched performed pretty much in line with expectations, King Arthur: Legend of the Sword was a major misfire. Meanwhile, Alien: Covenant opened internationally ahead of its domestic debut where it opened mostly under the totals for Prometheus (even though in my eyes it looks like a much better Alien movie). In any case, while it wasn't all doom and gloom, the box office was in light form and we'll have to hope things improve as summer movie season continues to chug along.

1) GUARDIANS OF THE GALAXY VOL. 2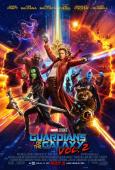 The motley crew of Marvel's Guardians of the Galaxy had no problem holding on to the top spot at the box office with a $63 million second weekend and a new total of $246.1 million. It will top $250 million within a day. The drop of 57% puts it right in line with previous Marvel films including the original Guardians of the Galaxy (55% drop) and Ant-Man (56% drop) and topping the likes of Age of Ultron, Iron Man 2 and Thor: The Dark World. It also earned another $52.2 million on the international front as it opened in its final market (Japan) with $3 million. Globally, the film currently sits at $633 million, making it third for the year behind Fate of the Furious ($1.19 billion) and Beauty and the Beast ($1.2 billion). It is already the second-best domestic film of the year, trailing Beauty and the Beast (once again) at $493.2 million. If it continues this run, it will surely wind up as one of the best MCU sequels and should wind up as one of the best films total in that series.
2)
SNATCHED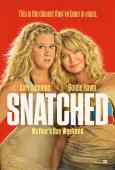 The opening for the Amy Schumer/Goldie Hawn comedy Snatched opened right in line with expectation with a $17.5 million debut (with totals that could rise if it can command a decent Mother's Day crowd). Still, while the movie was no trainwreck it was also no Trainwreck. That Amy Schumer film hit $30 million in its opening. Still, even if Snatched falls off rather quickly, it should still be able to match its $42 million budget, likely winding up with over $50 million. The film is still going to have to rely on some decent foreign numbers to offset its marketing, however, in order to be solvent. Unsurprisingly, the film drew a mostly female (77%) audience with 72% of the audience coming in over the age of 25. They awarded it a "B" Cinemascore, also a big lower than the "A-" that Trainwreck scared up. Still, the female-centric film should play well over the coming weeks, though we'll have to see whether that will be enough for it to have decent legs.
3)
KING ARTHUR: LEGEND OF THE SWORD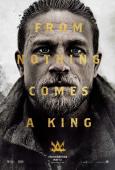 Pre-weekend predictions for the $175 million film were already dire, with a mere $20-$25 million expected. But it ended up even worse for the would-be franchise with an achingly bad $14.7 million. That qualifies this as the first major flop of the year - we're talking Ben-Hur levels of bad here. Even though the film did manage to generate a decent "B+" Cinemascore (59% male, 56% under 35), I don't think that is going to translate to very much foot traffic coming in. And if Warner Bros. was hoping that the international community was going to save this, I hope they aren't holding their breath, as Legend of the Sword could only scrape up $29.1 million across 51 markets. Trying to make this a gritty origin story, while casting a relatively untested lead (Charlie Hunnam) didn't help matters much. As I said in my weekend preview, Arthurian legend is the new Mars film - Hollywood just can't seem to make a decent adaptation. Hell, Disney's Sword in the Stone and Monty Python's Holy Grail are the only two films I can think of that even resonated with me. It's hard to say whether this is going to wind up at the biggest flop of the year but with a likely sub-$50 million domestic and maybe $100 million worldwide, it's certainly going to be right up there.
4)
THE FATE OF THE FURIOUS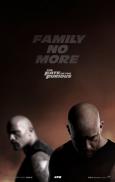 The opposite of a box-office bomb, Fate of the Furious dipped 38.2% in its 5th weekend of release, adding $5.3 million to its total, which now stands at $215 million. The big story for Fate, however, continues to be its epic foreign run with a $978 million total for a worldwide offering of $1.19 billion. It's only a question of time but Fate of the Furious will surely pass Beauty and the Beast ($1.2 billion worldwide) as the top-grossing film of the year. Likely the only movie that is going to be able to give it a run for its money in that department is the upcoming Star Wars: The Last Jedi. It just goes to show how much the entire world likes fast cars, beefy actors and an all-inclusive cast. I'm still not entirely sure why this series clicks so well overseas, but who am I to question?
5)
THE BOSS BABY

Rounding out the top five the animated Boss Baby also had a nice hold, dropping a top twelve best 23% in its 7th weekend out and adding $4.6 million to its total of $162.3 million. It will likely begin shedding a boatload of theaters with Alien: Covenant and kid-friendly Diary of a Wimpy Kid: The Long Haul coming in hot, but Boss Baby has had a very solid run and the probability of a sequel seems all but finalized with nearly with over $450 million worldwide.
Outside the top five: BH Tilt opened Lowriders in just 295 theaters, but the film managed to score the eighth-place spot in the top twelve with $2.41 million and a very good $8,180 per-theater average. Much like How to Be a Latin Lover, this film was targeting a very different demographic and the Latino community showed up. I expect this one may very well expand given the response. After the tepid response to Sleight (also from BH Tilt) this one looks like a much better win for the studio.
In milestone news, How to Be a Latin Lover crossed the $25 million mark, raking in $3.745 million in seventh place and raising its total to $26.1 million.
Next week brings us Ridley Scott's Alien: Covenant (finally back to the horror roots!) along with Diary of a Wimpy Kid: The Long Haul and the teen drama Everything, Everything.
Comments