New in Theaters November 06: Spectre, The Peanuts Movie
By Chris Kavan - 11/05/15 at 06:48 AM CT
One thing is for certain this weekend - James Bond is back and he's going to rule the box office. After two highly disappointing weekends, we should finally be able to add a bit of life back in to theaters thanks to two movies that are sure to ignite audiences. Spectre is the latest Bond film and has been getting major international attention (including a record UK opening). The other major film is the animated Peanuts Movie, which is sure to find an audience among nostalgic adults and wanting families - as Hotel Transylvania 2 has pretty much been the only game in town since Pan bombed out. Hollywood should finally have something positive to look forward to this weekend, that is for sure.


SPECTRE In what could very well be Daniel Craig's last film portraying the famous spy, Spectre should be the culmination of all the recent Bond films as the world's most popular spy finds a message from his past that leads him to a secretive organization while M (Ralph Fiennes) does everything he can to battle the political foes looking to shut the MI6 down. The film looks great from what I have seen with plenty of action and suspense. Besides Finnes, Ben Whishaw is back as Q, Naomie Harris as Moneypenny with newcomes including Christoph Waltz, Léa Seydoux, Monica Bellucci and Dave Bautista. Spectre has done great overseas in early openings - and it will have to hope to do just as well stateside, as reports are this is the most expensive Bond movie to date. It should have no trouble ruling the box office after a series of dismal weekends. The question will be just how well Spectre does - but all signs point to this having a monster opening. Whether it can reach the $300 million of Skyfall remains to be seen - but it should have full control until Hunger Games drops on the 20th, we'll see how good it gets.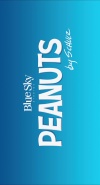 THE PEANUTS MOVIE While Spectre is sure to drive the box office, don't count out The Peanuts Movie in drawing in the family crowed. Based on Charles M. Schultz's long-running comic strip, we find everyone's favorite lovable, but perpetual loser, Charlie Brown trying to muster up the courage to impress the new girl in town. The whole gang is here - Lucy, Linus, Peppermint Patty, Schroeder, Sally and, of course, Snoopy. The CGI was at first a bit jarring considering the source material (and, of course, all those classic animated specials) but I guess if you want to impress today's youth - that is the way to go. The movie's success is going to be based on whether it can capture that nostalgic feel for the adults - and if the story brings in families looking for something new. While I'm not completely sold on this one - it's heart is in the right place (as opposed to, say, Jem and the Holograms). We'll see if that is enough for this one to makes its way to a box office victory (or at least a strong second-place showing).


After a couple of weeks of a major disappointments, this weekend should finally bring some good new to Hollywood as Spectre should break out big, while The Peanuts Movie should be a strong second.