By Chris Kavan - 09/27/15 at 11:30 PM CT
It was a good weekend for Hollywood as both new films and expanding films made a big splash at the box office. All told, the final weekend in September was up nearly 30% compared to the same weekend last year - and a lot of that has to do with a record-setting animated sequel. But it wasn't just animated monsters who were a hit, as The Intern and Sicario also both hit solid numbers while Eli Roth's cannibal horror film The Green Inferno managed a decent opening considering the subject matter. All in all, it was an excellent way to end the month and hopefully spells good news for the month ahead.

1) HOTEL TRANSYLVANIA 2



Those expecting that Pixels would spell the end of Adam Sandler forget that animated films tend to wash away all sins. Hotel Transylvania 2 opened to $47.5 million - a new September record topping the original Hotel Transylvania (which opened on the same weekend in three years ago) by $5 million. It is the second-best opening for a Sandler film (narrowly missing the $47.6 million debut of The Longest Yard) but that could change once final numbers are released. It's good news for both Sandler and Sony - both of whom needed a big win after suffering some recent defeats. The film earned an "A-" Cinemascore and, if it follows the same patter as the original film, is looking at a total around the $1188 million mark. That would be the fourth-highest grossing film of Sandler's career and his best result in over a decade. We'll see how it plays out, as October does offer quite a bit of competition in the family market, but it is the only animated film among them.
2)
THE INTERN

Nancy Meyers latest film, The Intern, scored her second-best opening out of her last four pictures, falling short of It's Complicated ($22.1 million) from 2009. It was well short of her best opening for What Women Want ($33.6 million) but this still has to be seen as a good sign for the $35 million film. It's also among the best openings for Anne Hatheway (as a lead) as well as for Robert De Niro (thought most of his biggest films came out at a time when weekend grosses didn't necessarily matter). The film had an audience that was 62% female (no surprise there) and 88% over 25. It played was, earning an "A-" Cinemascore. If it follows the same patter as Me yers' previous films, The Intern is looking at a total of around the $90 million mark. It will look even better considering the budget of this film is roughly half of her previous films as well.
3)
MAZE RUNNER: THE SCORCH TRIALS

Last weekend's champion took a 54% hit and dropped to third place with a $14 million total. That's a bigger drop than the first Maze runner film, which only took a 47% hit in its second weekend out. That also means its current total of $51.7 million is also trailing the original film, which was at $57.9 million through the same point. But Scorch Trials does have an advantage that will likely put it ahead of the original film - internationally it is doing much better. Domestically it will likely top out at around the $85-$90 million mark, but overseas it should be able to top the original. Given that, the franchise is still looking like a win with the final (probable) film The Death Cure, slated for 2017.
4)
EVEREST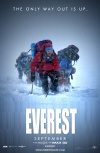 After a surprisingly strong start from just IMAX screens last weekend, Everest expanded wide into over 3000 theaters. It jumped over 81%, and one spot from fifth to fourth place with a $13.1 million total. It may seem like Everest should have had an even bigger jump given its great IMAX opening, but I also think a film like Everest is really made for that large format and standard theaters may just not give it justice. It will be really interesting to see where it lands once The Walk (also opening in only IMAX screens) takes all its theaters away and it is left with just standard screens. Time will tell, but Everest stands at $23.1 million ($96 million internationally) and there's a good chance it will hit its $50 million budget on just the domestic side alone before it exits theaters.
5)
BLACK MASS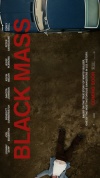 Taking a significant hit was the Johnny Depp crime/drama Black Mass. The Whitey Bulger biopic lost 49% of its audience and dropped from second to fifth place with $11.5 million. That's a much bigger drop than the likes of The Departed (29%) and The Town (34%). So far Black Mass has tallied $42.6 million and it will be able to top its $53 million budget. Aside from Depp, however, the film has been gaining little attention so I suspect it's going to drop off rather quickly from here. We'll see if the result is enough for Depp to remain in the Oscar running but so far, he's still in contention.
Outside the top five: Sicario followed its year-best limited opening by expanding to 53 more theaters (59 in total) and breaking into the top 10 with a $1.77 million weekend. That was a hefty 341% increase and the movie now stands at $2.35 million. We'll see if this excellent limited run translates to an impressive total when it opens wide this coming weekend.
The weeks other wide opening, Eli Roth's The Green Inferno opened in 9th place with $3.5 million. Though the opening seems on the low end of things, one has to remember the film was delayed by a year and it is about cannibals eating people. Considering all that, it's surprising it got a theatrical run at all instead of going the VOD route. The cost is roughly $5 million, which it should be able to pull in though the "C-" Cinemascore is pretty terrible, even for a horror film, so it's probably not going to be picking up much steam.
On the milestone front, M. Night Shyamalan's The Visit cracked the $50 million mark, taking in $6.75 million (6th place) for a new total of $52.2 million. Meanwhile, down in 20th place, Jurassic World quietly topped the $650 million mark while Straight Outta Compton hit $160 million (16th place), which is likely going to be its final hurrah.
Next week Sicario finally expands wide, Matt Damon stars in the anti-Interstellar The Martian and The Walk hopes to find the success of Everest when it hits IMAX screens.
Comments