3.5/4

4/4

3.5/4

3.5/4

3.5/4

3/4

4/4

3/4

3.5/4

2/4

2/4

2.5/4

2.5/4

3.5/4

2.5/4

3.5/4

3.5/4

3/4

4/4

3/4

2/4

3/4

4/4

3/4

2/4

Next 25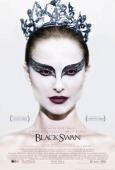 Black Swan (2010)
Overwhelming masterpiece.
4/4 stars
Since the very first scene I was mesmerized by the photo and score.
As soon as the film kept going, I felt a constant pressure in the chest, due the atmosphere and Natalie's performance. Everything was perfect, at the top.
I follow Aronofsky since Pi, and I love his style. No doubt, Is one of the greatest american directors of the past 20 years.
I believe this flick should have won as best picture on every prize.