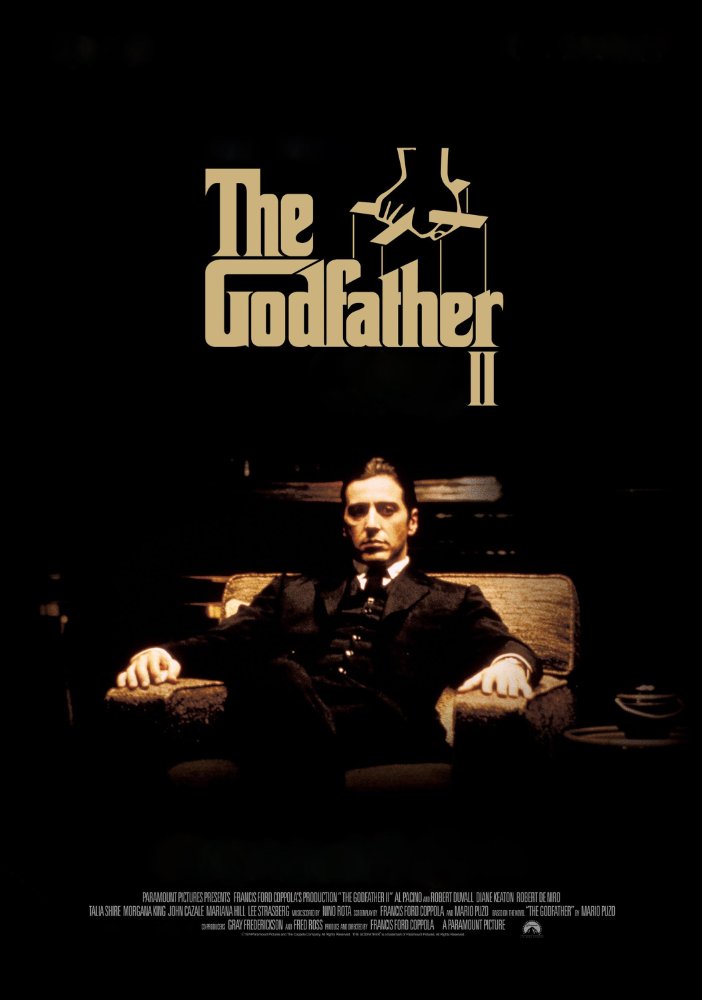 The Godfather: Part II
Part II rocks
Roberto DaCritic - wrote on 02/16/18
The Godfather Part II (1974) is a fantastic sequel and prequel to the original movie. Michael Corleone is the Godfather in this movie, but someone is trying to kill him. He also is given the option of investing in Cuba, but bad things are happening there. And the relationship between him and Kay Adams is getting on the rocks, and they separate (I enjoyed the separation because Michael was so mean and hotheaded to her).
Meanwhile, the prequel part shows you how Vito Corleone (now portrayed by Roberto De Niro! Awesome!) became the original Godfather. His family is killed, he escapes from the killers, and goes to the United States. He becomes a robber with his friend after he is replaced from his first job working in a restaurant. There is this other criminal who Vito kills.
I enjoyed both stories, but I like the original more.