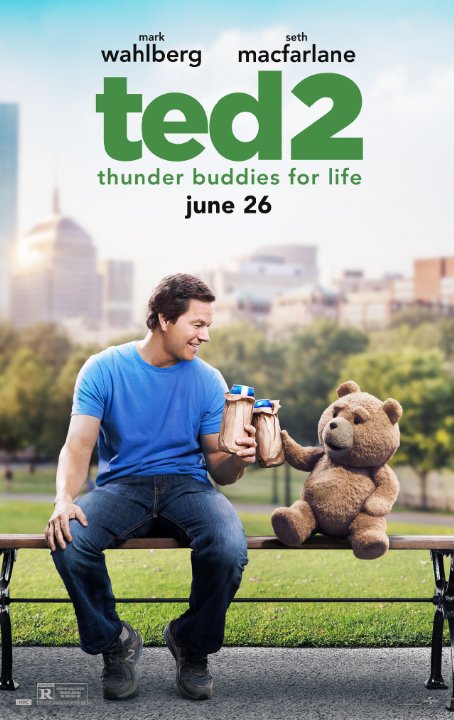 Ted 2
Ted 2 - Rating 3.5 out of 4
Kalpesh Prajapati - wrote on 07/23/15
for more reviews visit www.KalpeshPrajapati.com

Ted is back with his filthy mouth and cute face. And this time he is better than before. Yes this installment is better than the original.

This time the focus is completely on Ted and his life. The one-liners are excellent and the jokes are cruelly hilarious. The cameos by Jay Leno, Liam Neeson are brilliantly done and placement in the movie is well thought.

Ted' s life is outstandingly shown. It starts with a lovely scene of Ted marrying his sweetheart Tami-Lynn and soon the reality strikes. Ted is on the verge of breakup so both decide to have a baby. So for obvious reasons they go for artificial insemination. What follows next is roller-coaster ride of cruel jokes, insults and abuses which are which are mind-blowingly hilarious.