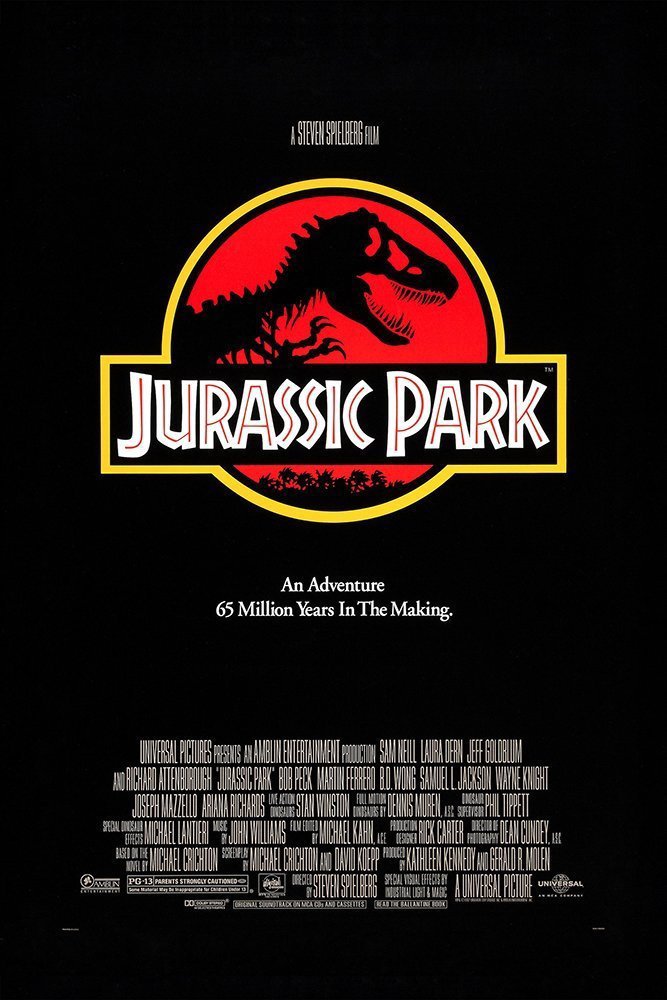 Jurassic Park
Another perfect Spielberg staple
memento_mori - wrote on 06/27/13
A movie from the 90's that has visual effects better than some of the movies today. My God.

Jurassic Park is another Spielberg staple. It has all the fun and adventure, big life feeling and the John Williams score blazing through majestic shots.
There is not a lot to say about this movie, other than that it is fun. It can make anyone happy, that is Spielberg's talent; he knows how to entertain properly.
The film is so well structured, opening with a typical Spielberg introduction, getting to know the characters but summing everything up within ten minutes to get to the exciting bits.
The dinosaurs are simply stunning, I had to pick the film up on Blu-Ray.
The acting… Doesn't matter. Everything outweighs the on-screen reactions of the characters.

Once again, another feel-good film with excellent suspense, visual effects, storyline and structure, which all round up to the perfect example of a perfect summer film, not something like Man of Steel… yuck, I'm still struggling to get the taste of pointless action out of my mouth.