By Chris Kavan - 01/22/15 at 06:44 AM CT
Following the monster weekend and MLK holiday for American Sniper ($120.5 million and counting), the coming weekend also looks like it's going to be dominated by the Oscar hopeful. There are three new movies (and one expansion) coming this weekend: Whiplash, another awards hopeful, is getting the expansion, while Strange Magic looks to capture some of the family audience from Paddington, The Boy Next Door serves up a steamy thriller and Mortdecai looks to be an offbeat comedy. All three look to target a different audience, but I still think it's American Sniper that will still come out on top.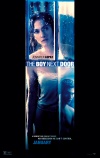 THE BOY NEXT DOOR
This is like a reverse Fatal Attraction - an older women coming out of a divorce (Jennifer Lopez) begins an affair with a much younger man (Ryan Guzman) that soon gets out of hand. Of course, he happens to live right across from her, oh, and he's also a student in her class (and makes friends with her son). Supporting cast includes Kristin Chenoweth, John Corbett, Lexi Atkins, Raquel Gardner and Hill Harper. Now, whether you think this is a smart, sexy thriller or it just pushes the boundaries of good taste - one thing is for certain - it's going to make money. At a very modest $4 million - even if it performs under expectations, it should be able to top that rather easily. The R-rating means things should heat up rather well - so guys might be just as interested in this as the girls. If it can grab both audiences, look for a decent debut.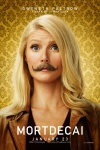 MORTDECAI
If you would rather have a laugh or two, join rogue/art dealer Charlie Mortdecai (Johnny Depp) as he looks to acquire a stolen painting rumored to contain a hidden code leading to a cache of Nazi gold. Of course, he's not the only one interested in in it - as he has to deal with MI6, angry Russians, an international terrorist - as well as staying on the good side of his wife (Gwyneth Paltrow). The supporting cast looks great - Ewan McGregor, Paul Bettany, Olivia Munn, Jeff Goldblum and Michael Culkin are a few of the names coming along for Mr. Mortdecai's wild ride. Granted, the trailers don't exactly have me knocking down the doors to see this one - though it would be worth a look on streaming, perhaps. Depp has had a rocky track record of late, and I don't exactly see this as turning things around. That being said, it looks like the most unique movie out there right now - whether it will draw interest, we'll see.

STRANGE MAGIC
When George Lucas sold Star Wars to Disney for a whole lot of money, it pretty much left him open to do whatever he wanted. Strange Magic is kind of a passion project - whereas Star Wars was a kind of gift to his sons, Strange Magic is meant for the daughters. It's a fairytale through and through - and though it is being compared to Epic, it has a bit of A Midsummer Night's Dream via Moulin Rouge. It apparently has a lot of singing - so hopefully you like your CGI creatures to belt out ditties like they're auditioning for American Idol. It sounds very... weird - trippy even - and it's probably not going to turn out that well, but maybe it will get some of the family audience. Who knows, maybe it will become the new cult epic for it's divine strangeness. That being said, it's unlikely to shake up the box office that much.
Three new films will fight American Sniper, though the best I think they can hope for is a second-place showing. We'll see if Whiplash can drum it's way to a decent showing and if sexy J-Lo can outperform a roguish Depp and magical creatures. See you Sunday with the final results.
Comments