New on DVD and Blu-ray Week of October 28-November 3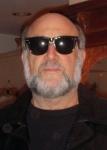 By Harley Lond - 10/28/14 at 12:19 AM CT
THIS WEEK'S THEATRICAL RELEASES:

Due this week are three remarkably uninspiring films:

In "Deliver Us From Evil," New York police officer Ralph Sarchie (Eric Bana), struggling with his own personal issues, begins investigating a series of disturbing and inexplicable crimes, eventually joining forces with an unconventional priest (Edgar Ramirez), schooled in the rituals of exorcism, to combat the frightening and demonic possessions that are terrorizing their city. From Sony
.

"Wish I Was Here
" is Zach Braff's light comedy about a struggling actor, father and husband, who at 35 is still trying to find his identity, and who courts chaos when he decides to home-school his two kids (ages 5 and 12). Stars Braff, ate Hudson, Josh Gad, Donald Faison, Pierce Gagnon, Joey King and Mandy Patinkin. From Universal.

"Life of Crime
" is a misfired comedy, adapted from Elmore Leonard's book "The Switch," about a kidnapped wife whose wealthy husband doesn't want to pay her ransom; when he uses the opportunity to take off with his sexy young mistress, the housewife decides it's her turn to even the score. Stars Jennifer Aniston, Tim Robbins, Mark Boone Junior, Yasiin Bey, Isla Fisher, Will Forte and John Hawkes. From Lionsgate.


THIS WEEK'S HIGHLIGHTS:

Shout! Factory and "Hellraiser" creator Clive Barker give us this week "Nightbreed
: The Director's Cut" (1990), a vivid leap into horror that asks the question: In the battle of man vs. monster, who's really the monster? The original "Nightbreed," written and directed by Barker from his 1988 novel "Cabal," was released in 1990 by Morgan Creek Productions and 20th Century Fox and
starred Craig Sheffer, Anne Bobby and David Cronenberg and centered on a tribe of monsters and outcasts known as the Nightbreed that hide from humanity. The film featured director Cronenberg in a tour-de-force performance as the evil psychotherapist Dr. Phillip K. Decker and Sheffer as Aaron Boone, a young man whom Decker sets up as a serial killer and who retreats to the world of the Nightbreeds (in the underworld city of Midian, beneath a cemetery in northern Alberta, Canada) to live among the monsters. Danny Elfman, who had just scored Tim Burton's "Batman" and was about to score Warren Beatty's "Dick Tracy," created a beautifully eerie score using children's voices, ethnic drums and instruments, and an orchestra. However, the studio wanted a typical "slasher" film and edited the film extensively: new scenes were shot to change the theme of the film and make the monsters and not the humans the evil beings, and several scenes were excised or rearranged -- much to Barker's disappointment. This original "Director's Cut" -- which jettisons 20 minutes of footage shot by Morgan Creek and adds 40 minutes of original excised footage -- has been considered a "lost" holy grail to horror fanatics for years. Through the help of Barker, Seraphim Films and Morgan Creek Productions, Scream! Factory is finally bringing this uncut version to light.

I was anxiously awaiting the release of "Nightbreed" and while Barker's vision is impressive -- and the variety and sensuality of the imaginative-looking "monsters" is outstanding -- I was sorely disappointed with the weak acting by the two leads; some very inane, un-realistic and cliche-ridden dialogue; and some cheesy and unbelievable plot developments. In particular, the movie takes a right-turn into farce when the police and locals mount an attack on the Midian stronghold. The highlights: Cronenberg, Elfman's score, great production values and special effects and, as I mentioned, the fabulous monsters.

"Nightbreed" will be available in two versions: A 5,000 unit Limited-Edition three-Disc Blu-ray set and a Special Edition DVD and Blu-ray Combo. Limited Edition
Set: Disc 1: Unrated director's cut of the film on Blu-ray; Disc 2: The 1990 R-rated theatrical version of the film on Blu-ray; Disc 3: Exclusive-to-this-set bonus Blu-ray disc packed with extras; collector's book with an essay and rare photos; slipcase includes newly designed artwork approved by Clive Barker; $79.97. Special Edition Set: Disc 1: Unrated director's cut of the film on Blu-ray plus bonus features (Introduction by Barker and restoration producer Mark Alan Miller; commentary by Barker and Miller; "Tribes of the Moon: The Making of Nightbreed," an hour-long featurette; "Making Monsters," interviews with makeup effects artists Bob Keen, Martin Mercer and Paul Jones; "Fire! Fights! Stunts! 2nd Unit Shooting" interview with Andy Armstrong; original theatrical trailer); Disc 2: Unrated director's cut of the film on DVD; slipcase includes artwork approved by Clive Barker; $29.93. From Shout! Factory.

For more very creepy goings-on, check out "The Vanishing
" (1988), one of the most unbearably suspenseful and ultimately horrifying films of the past several decades. The plot: A young man embarks on an obsessive search for his girlfriend, who mysteriously disappeared while the couple were taking a sunny vacation trip. His three-year investigation draws the attention of
her abductor, a mild-mannered professor with a diabolically clinical mind, who lures the young man into his web. An unorthodox love story and a truly unsettling thriller, Dutch filmmaker George Sluizer's "The Vanishing" unfolds with meticulous intensity, leading to an unforgettable finale that has unnerved audiences around the world. In a new 2K digital restoration, with uncompressed monaural soundtrack on the Blu-ray. From The Criterion Collection. Also from Criterion comes "The Complete Jacques Tati
" a 12-disc DVD set and seven-disc Blu-ray set with the director's six hilarious features -- "Jour de fete," "Monsieur Hulot's Holiday," "Mon oncle," "PlayTime," "Trafic" and "Parade -- along with seven delightful Tati-related short films. Though he made only a handful of films, director, writer, and actor Tati ranks among the most beloved of all cinematic geniuses. With a background in music hall and mime performance, Tati steadily built an ever more ambitious movie career that ultimately raised sight-gag comedy to the level of high art. In the surrogate character of the sweet and bumbling, eternally umbrella-toting and pipe-smoking Monsieur Hulot, Tati invented a charming symbol of humanity lost in a constantly modernizing modern age. $124.95.



"WKRP In Cincinnati" was a primetime comedy hit from 1978-82 that revolved around the antics and shenanigans among the eccentric staff of a struggling radio station in Cincinnati, Ohio, and starred Howard Hesseman, Loni Anderson, Tim Reid, Gary Sandy and Jan Smithers. Shout! Factory's "WKRP In Cincinnati: The Complete Series" is a 13-disc set with all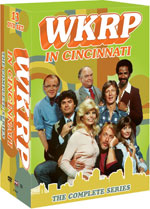 90 episodes. Since the show used so much music, it had a complicated history of music rights restrictions. To make this the most comprehensive DVD release possible, Shout! Factory has done its best to include every scene uncut and with as much original music as possible, including tracks by artists such as The Rolling Stones, Bruce Springsteen, AC/DC, Eric Clapton, Bob Marley, The Doors, Grateful Dead, Blondie, Tom Petty, The Cars, Elvis Costello, Marvin Gaye, Paul McCartney and Wings, Van Morrison, The Police, Otis Redding and more. On DVD, $139.99.


BUZZIN' THE 'B'S:

In "Behaving Badly
" (2013), starring Nat Wolff, Selena Gomez, Heather Graham, Mary Louise Parker and Elizabeth Shue, socially awkward high schooler Rick Stevens (Wolff) is willing to do whatever it takes to win the heart of the girl (Gomez) of his dreams ... and he does mean anything, including forming a friendship and embarking on a rock n' roll journey with her while she deals with her overbearing boyfriend. From Vertical Entertainment ... When retiring veteran
coal miner George Marsh gives his daughter Samantha a tour of the mine on his last day at work, a catastrophic collapse traps George, Samantha and a crew of miners for 72 hours in "Beneath
" (2014). But the drill strike that caused the disaster also opens a hole into an unknown chamber, and before long the crew suspects they might not be alone. Stars Jeff Fahey, Kelly Noonan, Brent Briscoe. From IFC Films ... In "The Prince
" (2014), starring Jason Patric, Bruce Willis, John Cusack, Jung Ji Hoon aka Rain, Jessica Lowndes, Johnathon Schaech, Gia Mantegna and Curtis "50 Cent" Jackson, a mechanic (Patric) with past ties to the underworld is unwittingly drawn back into the life he gave up when he suspects that his daughter has been kidnapped, and he must team up with his old partner (Cusack) in order to confront his former nemesis (Willis) in order to rescue her. On DVD, Blu-ray Disc from Lionsgate ... Based on the acclaimed 1973 Cormac McCarthy novel, "Child of God
" (2013) takes place in 1960s Tennessee, where Lester Ballard is a dispossessed, violent man. Deprived first of his family and then his home, Ballard descends literally and figuratively to the level of a cave dweller, falling deeper into a disturbing life of crime and degradation. Stars Scott Haze, James Franco and Tim Blake Nelson. On DVD, Blu-ray Disc from Well Go USA .. .After his partner is murdered, a detective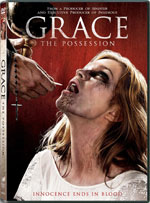 must track down two teenage runaways whose video footage contains the identity of the killer in "The Reckoning
" (2014), starring Viva Bianca, Luke Hemsworth, Hannah Mangan Lawrence and Jonathan LaPaglia. From Anchor Bay ... In "Grace: The Possession
" (2013), starring Alexia Fast, Lin Shaye, Alan Dale, Alexis Knapp and Joel David Moore, Grace is an 18-year-old Catholic girl who moves away to college, never having sipped alcohol, done drugs, or had sex. But something dark comes over her, and her purity is taken as she becomes possessed by demonic forces. The story is told through the eyes of the possessed. From Sony ... In "Free Fall
" (2014), starring D.B. Sweeney, Sarah Butler, Ian Gomez and Malcolm McDowell, a top executive is killed in an apparent suicide leap from the skyscraper headquarters of Gault Capital. But when the dead man's loyal protege Jane Porter (Butler) uncovers some startling criminal evidence, the corporation calls in their "crisis manager" Frank (Sweeney) to silence her forever. On DVD, Blu-ray Disc from Anchor Bay ... In "Plastic
" (2014), starring Ed Speleers, Will Poulter, Alfie Allen, Sebastian De Souza, Emma Rigby and Thomas Kretschmann, a group of young and gifted white-collar criminals con their way into a luxurious life of other people's money and plastic until they inadvertently steal from a sadistic crime boss and they find that they're on the hook for two million due in two weeks. From ARC Entertainment ... And, don't forget the Blu-ray debut of a collector's edition of the cult fav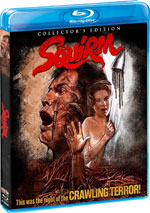 "Squirm
" (1976), starring Don Scardino, Patricia Pearcy, R.A. Dow, Jean Sullivan. When a powerful storm knocks Fly Creek, Georgia's power lines down onto wet soil, the resulting surge of electricity drives large, bloodthirsty worms to the surface -- and then out of their soil-tilling minds. Soon, the townspeople discover that their sleepy fishing village is overrun with worms that burrow right into their skin. Inundated by hundreds of thousands of carnivorous creatures, the terrorized locals race to find the cause of the rampage -- before becoming tilled under themselves. From Scream Factory/Shout! Factory.


FOREIGN FILMS:


"LFO" (2013 -- Sweden): A reclusive audio enthusiast transforms his unsuspecting neighbors into his experimental playthings with the help of a hypnotic sound wave in this subversive comedy. An amateur sound engineer, who spends hours in his basement full of wires and oscillators experimenting with sound waves, finds a frequency that allows him to hypnotize people. He lures his attractive new neighbors into his house to act as test subjects and, under his control, the oblivious couple is manipulated into increasingly elaborate role-playing games that allow him to indulge in his most megalomaniacal fantasies. But when investigations into the suspicious death of his wife threaten to bring an end to his demented operation, he must use his scientific breakthrough on a much larger scale in order to continue his warped research. Stars Patrik Karlson, Johanna Tschig, Per Lofberg. From Dark Sky Films.


"The Mystery of Happiness" (2014 -- Spain): A joyful story about love, friendship and the pursuit of happiness. Santiago and Eugenio are best friends and business partners who run a thriving electronics store together. One day, Eugenio doesn't come to work and Santiago delays telling anyone while trying to figure out what has happened. Then Laura, Eugenio's wife, shows up to say that Eugenio has disappeared. Perplexed, the two embark on a journey to find Eugenio, only to discover that true happiness can sometimes mean losing everything. Stars Guillermo Francella, Fabian Arenillas, Ines Estevez. From Strand Releasing.
FOR THE FAMILY:

"Beethoven's Treasure Tail" (2014), starring Jonathan Silverman, Bretton Manley, Morgan Fairchild, Kristy Swanson and Jeffrey Combs, is the latest in this doggone franchise. After a disaster of a movie shoot, the big-hearted pooch and his trainer, Eddie, are heading home when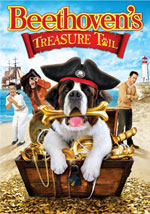 they get stranded in a small coastal village. When Beethoven befriends a local boy, he helps him find a pirate map to lost treasure and together they embark on an adventure that brings the whole town together. On DVD, Blu-ray/DVD Combo from Universal ... There's two Christmas-themed releases this week: "Thomas & Friends: The Christmas Engines" (2014) $14.98 from Universal and "A Star for Christmas" (2012), starring Briana Evigan, Corey Sevier, Karissa Vacker, Jeremy Howard, Travis Van Winkle and Brooke Burns, about the owner of a cupcake shop who falls for the star of an action movie in her small town; things get complicated by her ex and his former girlfriend. From Monarch Home Entertainment ... "Care Bears: Belly Badge Rock" (2014) features four stories about the harmony of friendship from the new CGI-animated series, "Care Bears: Welcome to Care-a-Lot," currently airing on The Hub: "Show of Shyness," "Bully Exposed," "Over-Bearing" and "Untruths and Consequences." $14.98 from Lionsgate ... In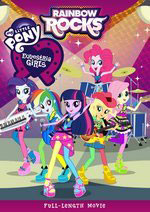 "My Little Pony Equestria Girls: Rainbow Rocks" (2013), a friendly music showcase turns into a battle of the bands, and there's only one pony to call: Princess Twilight. Canterlot High is hosting a musical showcase and Rainbow Dash, Applejack, Pinkie Pie, Rarity, and Fluttershy are going to be performing with their new band, The Rainbooms. But when The Dazzlings, a new girl group, arrive at CHS and convince everyone to turn the friendly showcase into a Battle of the Bands, tensions mount. A now-reformed Sunset Shimmer realizes that the Dazzlings may not be ordinary girls and are after something far more sinister than just being named Best Band at Canterlot High. The Rainbooms call on Princess Twilight to help them perform a musical counter-spell so that they can win a battle that now determines the fate of the entire school. On DVD, Blu-ray Disc from Shout! Factory.


SPECIAL INTEREST:

The made-for-television documentary "In Search of Ancient Mysteries" (1973), hosted by science fiction icon Rod Serling, explores unexplained mysteries of the ancient world and possible connections to aliens. Scientists and scholars analyze strange findings in statues, cave paintings and writings that suggest that people of the distant past may have been more sophisticated than previously thought ... and may have been in contact with aliens or some other advanced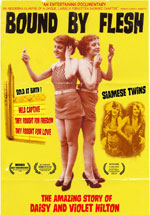 civilization. From Film Chest Media Group ... The documentary "Bound By Flesh
" (2012) tells the amazing story of Daisy and Violet Hilton, conjoined twins who rose to superstardom at the beginning of the 20th century as sideshow attractions, performing alongside the likes of Bob Hope and Charlie Chaplin. While most sideshow performers simply served as objects of curiosity for their passing audiences, the Hilton Sisters stood apart by putting on a full-fledged show, complete with singing, dancing and music. But they were ruthlessly exploited by their managers and ultimately sued for their freedom, which they won at a terrible cost. From IFC Films ... Director Chantal Akerman's ("Jeanne Dielman, 23 Quai du Commerce, 1080 Bruxelles") "One Day Pina Asked ..." (2014 -- France), a portrait of legendary choreographer Pina Bausch, is an encounter between two of the most remarkable women artists of the 20th century. The documentary captures Bausch's company's rehearsals and performances over a five-week European tour in 1983. Akerman also shows us excerpts from performances of Bausch dances, all recorded with Akerman's singular visual touch. From Icarus Films ... The Hemingway name echoes through modern American life -- but not just as a symbol of literary greatness. The name also carries with it stories of mental illness and suicide afflicting numerous Hemingway family members over the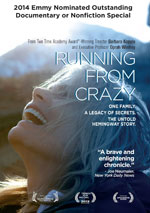 generations. In "Running From Crazy
" (2013), actress Mariel Hemingway tells her family's troubled tale in an incisive, revealing and ultimately uplifting new documentary from two-time Academy Award-winning director Barbara Kopple and executive producer Oprah Winfrey. Oscar-nominated actress, author and mental health advocate Mariel Hemingway, the granddaughter of Ernest Hemingway, strives for a deeper understanding of the suicide and mental illness that have afflicted so many of her family members, including her supermodel/actress sister Margaux Hemingway, who committed suicide near the anniversary of Ernest's own suicide, and her eldest sister, artist Joan "Muffet" Hemingway, who was diagnosed with manic depression and now lives in Idaho. From Virgil Films ... "America: Imagine the World Without Her
" (2014) is a provocative political documentary co-written and co-directed by The New York Times best-selling author Dinesh D'Souza, based on his book. What would the world look like if America never existed? D'Souza explores this fascinating question in this thought-provoking film. Through reenactments of landmark events in America's history and insightful interviews with leading historians, D'Souza brings us face-to-face with the brave heroes who built this great nation -- and offers a powerful defense against critics intent upon the shaming of America. On DVD, Blu-ray Disc from Lionsgate.


FROM TV TO DVD:

"Accused, Series 1 & 2" (2010-13) is a star-studded and award-winning BBC anthology series of 10 gripping tales -- from Series 1 (2010) and Series 2 (2012), which have not been broadcast in the U.S. Each episode reveals a crime through the eyes of the perpetrator, revealing how -- and more importantly, why -- it happened. Some characters are guilty, some are innocent, and others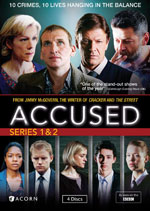 fall somewhere in between. But they're all ordinary people whose lives have quickly gone sideways -- and they all stand accused. Stars Sean Bean, Peter Capaldi, Olivia Colman, Andy Serkis, Christopher Eccleston, Stephen Graham, Juliet Stevenson. Four-disc DVD, $59.99 from Acorn Media ... "Lovejoy, Series 3" (1992) is the cult-favorite British mystery series that stars Ian McShane as Lovejoy, a rascal of an antiques dealer with a heart of gold who ends up solving crimes for himself and clients. Four-disc set with 13 episodes, $49.99 from Acorn Media ... "Masterpiece Mystery!: Death Comes to Pemberley" (2014) stars Anna Maxwell Martin, Matthew Rhys, Matthew Goode and Jenna Coleman in an adaptation of PD James's homage to "Pride and Prejudice." Six years after the end of Jane Austen's classic, Elizabeth and Darcy are preparing for their annual ball when festivities are brought to an abrupt halt by a murder. Revenge, mysterious paternity, and a ghost all figure in the ensuing plot. Airs on Masterpiece on PBS Sundays, October 26 and November 2. On DVD, Blu-ray Disc from PBS Distribution ... The Blu-ray debut of "Miss Marple: Volume One" celebrates the 30th Anniversary of Miss Marple with a complete remastering of the first series -- starring Joan Hickson -- from the original film elements. From BBC Home Entertainment ... Two-time Oscar nominee Brenda Blethyn returns as Detective Chief Inspector Vera Stanhope, whose offbeat manner and frumpy appearance belie a knack for catching killers, in "Vera, Set 4" (2014). Based on the bestselling novels of Ann Cleeves, the four-disc set -- with four episodes -- is $59.99 from Acorn Media.

Check out other October 28-November 3 DVD releases and reviews at OnVideo.