By Harley Lond - 07/22/14 at 09:18 AM CT
THIS WEEK'S THEATRICAL RELEASES:

"Transcendence" is a failed sci-fi morality tale by first-time director Wally Pfister (Christopher Nolan's cinematographer). Johnny Depp stars as a researcher in the field of artificial intelligence who is developing a computer that will feel and think for itself. As he closes in on his project, anti-technology extremists attack him and shoot him with a radioactive bullet and, with only a month to live, he persuades his wife and best friend to upload his
consciousness into the supercomputer. When his virtual form connects to the Internet, he grows in knowledge and capability, merging with other computers around the world to create an omnipresent entity that soon spirals out of control. Though Pfister's direction is top-notch and the story line intriguing, the film as a whole is dragged down by poorly executed subplots and Depp's almost somnambulistic acting -- almost 360 degrees from his over-the-top roles in the "Pirates of the Caribbean" franchise. Still, it's a fun outing. Co-stars Paul Bettany, Rebecca Hall, Kate Mara, Cillian Murphy, Clifton Collins Jr., Morgan Freeman. Extras include a fascinating "What is Transcendence
?" featurette; the Blu-ray adds five more behind-the-scenes featurettes. From Warner.

"Sabotage
": You've got to love Arnold Schwarzenegger. After giving up a flourishing acting career for politics, the muscle-bound man was elected governor of California, whereupon he screwed the state by dismantling its welfare and educational systems and lowering taxes for giant corporations*. Then he screwed wife Maria Shriver by screwing their housekeeper (and fathering an illegitimate child) and, now that he's out of office, he's screwing Hollywood with a string of junky movies that are downright embarrassing: "The Last Stand" (2013) (which pretty much cut short director Kim Jee-woon's Hollywood career), "Escape Plan" (2013), and now this violent and stupid film. The non-stop carnage romp is about a group of DEA agents who steal $10 million in cash after storming a heavily armed cartel safe house and then are murdered one-by-one by an unknown assassin. It's sex, tattoos, dirty words and bloodshed with absolutely no redeeming qualities -- there's no vision, no style and no sense. Co-stars Sam Worthington, Olivia Williams, Terrence Howard, Joe Manganiello, Josh Holloway and Mireille Enos. Extras include a behind-the-scenes featurette. From Warner. *To be fair, Schwarzenegger supported same-sex marriage, tried to beef up California's healthcare system and was a strong advocate of green legislation.

Also due this week: "Heaven is for Real
," "Cesar Chavez
," "Tyler Perry's Single Moms Club
" and "Dom Hemingway
."


THIS WEEK'S HIGHLIGHTS:
When I first saw French director Jacques Demy's "
The Umbrellas of Cherbourg
" (1964) in the early 1970s, I was stunned by the glorious beauty of the film and the lead actress, Catherine Deneuve. This tale of an ill-fated romance between a 16-year-old girl -- the daughter of a middle-class shopkeeper -- and a handsome young auto mechanic is told totally through lyrics: the dialogue, no matter how casual or short, is sung to the music of Michel Legrand. The photography drips with sparkling, deep color; the acting of Deneuve is just breathtaking. "The Umbrellas of Cherbourg" -- which just has to be one of the most romantic and bittersweet films ever made --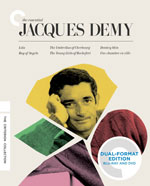 has long been out of print in the states ... until now. The folks at The Criterion Collection have restored "The Umbrellas of Cherbourg" as part of their
"The Essential Jacques Demy,"
which is arriving in stores today. Here's what Criterion has to say about the set: "French director Jacques Demy didn't just make movies -- he created an entire cinematic world. Demy launched his glorious feature filmmaking career in the 60s, a decade of astonishing invention in his national cinema. He stood out from the crowd of his fellow New Wavers, however, by filtering his self-conscious formalism through deeply emotional storytelling. Fate and coincidence, doomed love, and storybook romance surface throughout his films, many of which are further united by the intersecting lives of characters who either appear or are referenced across titles. Demy's films -- which range from musical to melodrama to fantasia -- are triumphs of visual and sound design, camera work, and music, and they are galvanized by the great stars of French cinema at their centers, including Anouk Aimee, Catherine Deneuve and Jeanne Moreau. The works collected here, made from the 60s to the 80s, touch the heart and mind in equal measure: 'Lola' (1961), 'Bay of Angels' (1963), 'The Umbrellas of Cherbourg' (1964), 'The Young Girls of Rochefort' (1967), 'Donkey Skin' (1970) and 'Une chambre en ville.' New 2K digital restorations of all six films." Available in a six-Blu-ray/seven-DVD Dual-Format Edition). Extras include two documentaries by filmmaker Agnes Varda (Demy's wife):"The World of Jacques Demy" (1995) and "The Young Girls Turn 25" (1993); four short films by Demy: "Les horizons morts" (1951), "Le sabotier du Val de Loire" (1956), "Ars" (1959) and "La luxure" (1962); "Jacques Demy A to Z," a new visual essay by film critic James Quandt; two archival interviews from French television with Demy and composer Michel Legrand, one on "The Umbrellas of Cherbourg" and the other on "The Young Girls of Rochefort"; French television interview from 1962 with actor Jeanne Moreau on the set of "Bay of Angels"; a booklet featuring essays by critics Ginette Vincenndeau, Terrence Rafferty, Jim Ridley, Jonathan Rosenbaum, Anne Duggan and Geoff Andrew, and a postscript by Berthome; and much, much more. Not to be missed.
Also from Criterion this week is the granddaddy of Nordic Noir, Erik Skjoldbjaerg's 1997
"Insomnia
,"
an elegantly unsettling murder mystery in which Stellan Skarsgard plays an enigmatic Swedish detective with a checkered past who arrives in a small town in northern Norway to investigate the death of a teenage girl. As he digs deeper into the heinous killing, his own demons and the tyrannical midnight sun begin to take a toll. Skarsgard was at the peak of his powers here, having not yet given up acting for roles in "Mamma Mia!" and the "Thor" outings. In a new 4K digital restoration approved by the director, with 2.0 surround DTS-HD Master Audio soundtrack on the Blu-ray.
"Detour
"
(1945) is a "poverty row" B-film noir from Edgar G. Ulmer, the acknowledged king of the genre. The plot is pure potboiler: Down-on-his-luck nightclub pianist Al Roberts (Tom Neal) leaves New York to join his girlfriend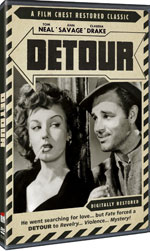 in Hollywood by hitching a ride with a shady bookie. When the driver mysteriously dies, Al - fearful he will be accused of murder -- takes the man's cash, clothes, car and identification. Continuing on his journey under his new guise, Al picks up the beautiful Vera (Ann Savage) -- who coincidentally had been given a ride by the dead man earlier. When Al identifies himself as the dead man, the femme fatale catches on and immediately turns to blackmail, plunging him deeper into trouble. Though packed with visual and editing incongruities, this low-budget production has enough expressionistic moxie to keep you enthralled for its short 67 minute running time. The film has been digitally restored but, unfortunately, shows the wear and tear of an unknown generation negative. From Film Chest Media.
"The Suspect
"
(2013 -- South Korea) is a slam-bang double-spy action adventure featuring this genre's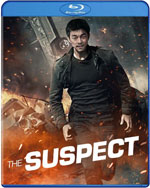 signature over-the-top martial arts hand-to-hand fighting, brutally wild car chases, and loads of bloodshed and gore. Dong-chul (Gong Yoo) is the best field agent in North Korea -- until he's abandoned during a mission, his wife is murdered and his daughter goes missing. Hunted and on the run, he takes a job as a night driver in the South for the CEO of a powerful corporation. When the chairman is brutally assassinated, Dong-chul is framed for the killing and goes on the run again, hunted by agents from both the North and the South. The excitement mounts as Dong-chul slips away from his pursuers time after time while trying to unmask the real culprits and traitors. Co-stars Cho Hee-soon, Jo Seong-ha, Kim Sung-kyun. On DVD, Blu-ray Disc from Well Go USA.
"Propaganda"
-- a decidedly enlightening film that explains the role of propaganda in manipulating and enslaving people in the Western world for the benefit of the 1 percent of the population that controls 99 percent of the world's wealth -- mysteriously appeared on You Tube on July 18, 2012 as a hard-hitting anti-Western propaganda film that looks at the influence of American culture on the rest of the world. As first reported on mainstream news around the world, "Propaganda" is allegedly a video smuggled out of North Korea. Brilliantly using this "fake North Korean propaganda" found-footage device, director Slavko Martinov first parodies its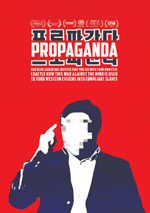 language and style, before targeting the mountain of hypocrisies and contradictions that make up the modern Western world. The film shows how PR, commercials, TV, consumerism and celebrityhood distract people from what really matters -- that we really don't control our government (the big corporations do for their own profits), that we're slowly being poisoned by chemically adulterated food and drugs (also in the name of profits), and that globalization is just another word for economic colonialism. Using facts and examples, cover-ups and omissions from recent history, the film points up how the media serves up meaningless, distorted realities; lulls us into mindless consumerism; and brainwashes us with fake celebrities (think Paris Hilton). The use of propaganda was first conceived by PR agencies to persuade the American public to enter WWI; was fine-tuned by the Nazi in the 1930s; and has come to a sort of apex in the administration of George W. Bush ("I'll be long gone before some smart person ever figures out what happened inside this oval office") to fight an expensive, unnecessary war in Iraq (guess whose friends made a lot of money in that venture?). The film is enthralling and right on the mark -- until about two-thirds of the way through when it's totally sidetracked by the assertion that 9/11 was contrived to "create an endless was on terror" and by its blind anti-Israel stance. Still, its worth seeing for its visual representation of the "Manufacturing (of) Consent." But beware: The film is not for the squeamish, with scenes of horrible acts of violence against animals and humans. From MVD Visual.
BUZZIN' THE 'B'S:
In
"The Angriest Man in Brooklyn
"
(2014), starring Robin Williams, Mila Kunis, Peter Dinklage and Melissa Leo, a curmudgeonly man is told by his doctor that he has a brain aneurysm and when he angrily asks how much time he has to live, the doctor -- angry herself -- tells him in a lapse of judgment that he has 90 minutes; he promptly sets out to reconcile with his wife, brother and friends in the short time he believes he has left. On DVD, Blu-ray Disc from Lionsgate ...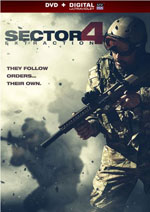 When an elite band of private military mercenaries are caught behind enemy lines in the hellish combat zone Sector 4, their only hope for survival is their team leader in
"Sector 4: Extraction
"
<(2014). After escaping the clutches of Al-Qaeda, returning home and finding out that his men are still alive, he pledges to uphold the team's motto: "No One Left Behind." Stars Steven Dell, Eric Roberts, Olivier Gruner, Jeff Jay. From Lionsgate ...
"Make Your Move
"
(2014), which stars Derek Hough and BoA (the Queen of Korean Pop), is the tale of a pair of star-crossed dancers in New York who find themselves at the center of a bitter rivalry between their brothers' underground dance clubs. On DVD, Blu-ray Disc from Sony ... In
"All Cheerleaders Die
"
(2013), a rebel girl signs up with a group of cheerleaders and persuades them to help her take down the captain of their high school football team. After a late-night party goes awry, however, all of the girls die. A sinister, supernatural power intervenes and the girls mysteriously appear at school the next day with a killer new look ... and some unusual new appetites. Stars Caitlin Stasey, Sianoa Smit-McPhee, Brooke Butler, Amanda Grace Cooper, Reanin Johannink, Tom Williamson. On DVD, Blu-ray Disc from Image Entertainment ...
"The Perfect House"
(2012) is an horror anthology in which each vignette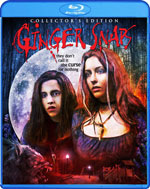 reveals a dark side to suburban anonymity: A young couple's dream home turns into a house of horrors when the disturbing, violent acts of three generations of doomed families is reawakened for them to witness. From Wild Eye Releasing ... After a gruesome twist of circumstance lands him in the South River State Penitentiary framed for the murder of an incarcerated client, a cocky young attorney falls prey to unnatural forces that are causing prisoners to kill themselves at abnormal rates in
"Cell 213
"
(2010), starring Bruce Greenwood, Eric Balfour, Michael Rooker and Deborah Valente. From Entertainment One ... And, last but not least, Scream Factory/Shout! Factory offers up the Blu-ray debut of
"Ginger Snaps
"
(2000), starring Emily Perkins, Katharine Isabelle, Mimi Rogers, Kris Lemche and Jesse Moss in a minor horror classic about two death-obsessed sisters, outcasts in their suburban neighborhood, who must deal with the tragic consequences when one of them is bitten by a deadly werewolf.
ON THE INDIE FRONT: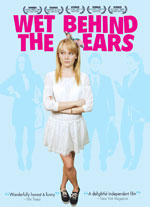 "Wet Behind the Ears
"
(2013), starring Margaret Keane Williams, Jessica Piervicenti and Doug Roland, is an independent comedy that shines a light on the plight of the under-prepared, under-qualified millenials hitting the workforce. When Samantha, a bright-eyed graduate who plans to live in the city with her best friend, Victoria, can't find employment due to lack of experience, she is forced to move back home and take a job at an ice cream parlor, where she's further demoralized by old classmates. Meanwhile, feeling abandoned by her friend, Victoria struggles to find a suitable replacement roommate, while enduring corporate life and her boss' ego-maniacal demands. But when Samantha convinces Victoria to use her corporate position as part of a shady business deal to solve their problems, the strain on their friendship comes to a head. Samantha must figure out how to get her friend back, while still searching for a way to get her life on track. From Cinema Libre Studio.
FOREIGN:
Writer-director Abbas Kiarostami ("Certified Copy") helped put modern Iranian cinema on the map in the 1990s with a string of formally rigorous, widely acclaimed films, including "Close-Up," "Through the Olive Trees" and "Taste of Cherry." He ended the decade with the beautiful and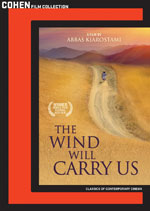 enigmatic
"The Wind Will Carry Us
"
(1999 -- Iran/France). The film follows the changes in the daily routines of the inhabitants of a mountain village after a small group of outsiders arrives, claiming to be "communication engineers." As the deceptive story unfolds, we learn that the mysterious strangers are on a secret mission: They are a television crew sent from Tehran to await the death of an old woman in order to cover the funeral practices of the village. But the village operates on its own schedule, forcing the TV crew to remain much longer than planned. The leader of the crew (Behzad Dorani) winds up spending much of his time adjusting to this strange place, becoming acquainted with its unique residents -- and finding himself torn between wanting the old woman to die so he can finish his project and go home and hoping for her recovery. In Farsi with English subtitles. On DVD, Blu-ray Disc from the Cohen Film Collection.
FOR THE FAMILY:


"An American Girl: Isabelle Dances Into the Spotlight" (2014): Nine-year-old Isabelle, an inspired dancer with a flair for fashion design, is encouraged by her idol, a famous ballerina, to audition for a professional ballet role, but must overcome her fears to step into the spotlight and discover her own way to shine. DVD, Blu-ray/DVD Combo from Universal.



"Antboy" (2013 -- Denmark): Live action family film based on the popular Danish comic book series about 12-year-old Pelle, who is bitten by an ant and develops superpowers. Aided by his friend, comic book nerd Wilhelm, Pelle creates a secret identity as superhero Antboy and, when a super villain The Flea enters the scene, Antboy must step up to the challenge. From Cinedigm.



"Appleseed: Alpha" (2014): New CG-animated sci-fi action adventure based on the popular "Appleseed" franchise by the creator of "Ghost in the Shell" depicts the early days of female soldier Deunan and her cyborg partner, Briareos, as they embark on an action-packed journey in search of the legendary city of Olympus. On DVD, Blu-ray Disc from Sony.



"The Garfield Show: Best Friends Forever" (2014): Six animated adventures featuring Jim Davis' cartoon character: "A Game of Cat and Mouse," "Little Yellow Riding Hood," "Nice to Nermal," "Out on a Limb," "The Last Word" and "T3000." $14.93 from Cinedigm.



"Geronimo Stilton: Going Down to Chinatown" (2014): When Geronimo Stilton, the most famous New Mouse City journalist, receives a 40-year-old letter that contains part of a map and a puzzling set of clues, he can't help but investigate. Such is the adventurous life of everyone's favorite mouse hero, who also happens to be celebrating 10 years in print as part of Scholastic's smash book series. Four action-packed episodes from the animated series also include "Tea Story," which finds Geronimo's latest manuscript, "The History of Tea," in the paws of the wrong mouse; "Hypno Tick Tock," in which the intrepid, hard-working author and editor of "The Daily Rodent" suddenly finds himself allergic to the word "work"; and "Clean Sweep," in which New Mouse City is beset by a curious series of robberies in the most popular shopping district in town. From Entertainment One.



"Justin and the Knights of Valour" (2013 -- Spain): A young man dreams of following in his grandfather Sir Roland's footsteps and becoming one of the legendary Knights of Valor. Along his quest he encounters a slew of quirky characters, including the beautiful Talia and handsome Sir Clorex, who try to teach him the skills he needs to become a mighty knight. With the voices of Freddie Highmore, Antonio Banderas, James Cosmo, Charles Dance, Tamsin Egerton, Rupert Everett, Barry Humphries, Alfred Molina, Mark Strong, David Williams, Julie Walters, Olivia Williams, Saoirse Ronan. On DVD, Blu-ray Disc from ARC Entertainment.



"Mumfie's Quest: The Movie" (1994): From Britt Allcroft, the creator of the award winning children's television series "Thomas & Friends" and "Shining Time Station," comes the tale of Mumfie, a little elephant with a big heart, who ventures far from home in search of friendship and adventure. Along the way he meets new friends, Scarecrow and Pinkey. When Pinkey tells Mumfie about her longing to find her mother, they begin a search to find Pinkey's mother on a gloomy, misty island. Soon they find themselves on an even bigger quest to help restore laughter and fun to the islands. From Lionsgate.
SPECIAL INTEREST:
What's on your plate? That's the simple but all-important question asked by filmmaker Jeremy Seifert in
"GMO OMG
"
(2014), a critically acclaimed cinematic investigation about the ways scientifically altered, corporate-controlled foods are negatively impacting our lives and perhaps those of generations yet to come. Spurred to action by his 6-year-old son's questions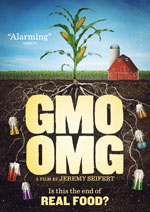 about seeds, Seifert begins a one-man investigation into the state of the world's seed supply -- an essential resource in a world of increasing populations and rising food shortages. Seifert's journey takes him to Haiti, Paris, Norway, and even the front door of agri-giant Monsanto, the largest provider of Genetically Modified Organisms in the United States, as he seeks to reveal who controls the future of our food. By following one family's struggle to live and eat without participating in an unhealthy, unjust and destructive food system, GMO OMG becomes a much larger story about dark health and environmental risks, chemical toxins and food monopoly -- it's an urgent plea for a global movement to take back what we have lost. On DVD, Blu-ray Disc from MPI Media Group ...
"Made in America
"
(2014) is a celebration of both the unifying power of music and pursuit of the American dream. This documentary is an all-access backstage pass to the one-of-a-kind festival created by rap superstar Jay Z, and directed by Academy Award-winner Ron Howard. Features performances and interviews by Jay Z, Pearl Jam, Gary Clark Jr., D'Angelo, Dirty Projectors, The Hives, Miike Snow, Janelle Monae, Odd Future, Rita Ora, Passion Pit, Run-D.M.C., Santigold, Jill Scott, Skrillex and Kanye West. On DVD, Blu-ray Disc from Phase 4 Films.
FROM TV TO DVD:
"Dalziel & Pascoe: Season Ten"
(2006) is a three-disc set with six episodes of the crime-solving team of blunt-talking, politically incorrect Andy Dalziel (Warren Clark) and his younger, fast-tracked side-kick Peter Pascoe (Colin Buchanan). $34.98 from BBC Home Entertainment ...
"Hercules: The Legendary Journeys - Season Five"
(1998-99) is a five-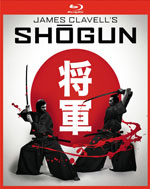 disc set with 22 episodes; from Universal ... the Blu-ray debut of
"Shogun
"
(1980), the three Golden Globe- and three Emmy-award winning (and one of the most watched of all time) three-part miniseries based on the bestselling novel from James Clavell and starring Richard Chamberlain and Toshiro Mifune. It's the sweeping story of love and war that follows John Blackthorne (Chamberlain), an English navigator shipwrecked off the coast of Japan. Rescued, he becomes an eyewitness to a deadly struggle involving Toranaga (Mifune), a feuding warlord intent on becoming Shogun -- the supreme military dictator. At the same time, Blackthorne is irresistibly drawn into the turmoil and finds himself vying to become the first-ever Gai-Jin (foreigner) to be made a Samurai Warrior. $76.99 from CBS Home Entertainment/Paramount ...
"Wahlburgers: The Complete First Season"
(2014) is a two-disc set with nine episodes, $19.98 from Lionsgate ...
"Xena: Warrior Princess - Season Five"
(1999-2000) is a five-disc set with 22 episodes; from Universal.
Check out other July 22-28 DVD releases and reviews at OnVideo.
Comments