Siri Answers My Burning Movie Questions: Answers are Apt, Terrifying, Hilarious
By Chris Kavan - 08/07/13 at 04:07 PM CT
Since I work during most days in a place that had ready access to a working iPhone, I decided to test out an experiment. Siri is supposed to be this kind of digital personal assistant who answers questions. I've found it, in most cases, to be more of a novelty than an actual useful application - and what more novel way to approach Siri than by posing it with some of the most well-known questions that the movies have given us? Thus I went about collecting some of my favorite questions (some taken from AFIs top 100 quotes - others that I just like) and seeing how Siri responded. It also helps if you think about the questions being asked by the actual characters in question. Here are my results:

WHOSE ON FIRST?




As presented by the comedic duo of by Abbott and Costello, the pinnacle of this classic burlesque routine appears in The Naughty Nineties. What was Siri's response? Actually quite astute:

"Whose on first?"

"Correct. Who is on first." Nicely played, Siri. Nicely played.


WHY SO SERIOUS?




One of the most oft-quoted lines taken from The Dark Knight, as posed by the late Heath Ledger. So, how would Siri respond to this query? Surprisingly serious.

"Why so serious?"

"I take computation quite seriously." I still think the Joker would have make a pencil disappear with that answer.


YOU TALKIN' TO ME?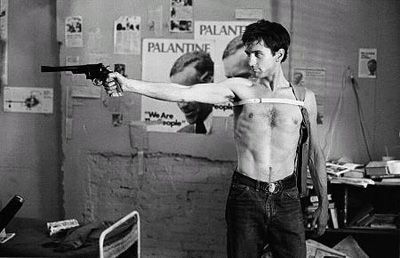 Robert De Niro's portrayal of the unhinged Travis Bickle still remains of of his most memorable and iconic roles. But how would Siri respond? By the power of the Internet!

"You Talkin' to me?"

According to Travis Bickle in Taxi Driver - "Well, I'm the only one here." Not original, but it found the right person.


IS IT SAFE?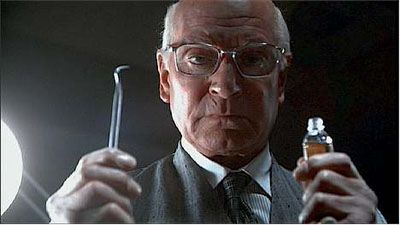 If you already dislike going to the dentist than watching Laurence Olivier perform some dental torture in Marathon Man isn't going to do you any favors. Still one of the most uncomfortable scenes to sit through. But Siri, how will you respond? Heavy, heavy indeed.

"Is it safe?"

Siri: Presents definition of "Safe" as it is derived by Game Theory. I don't think Dustin Hoffman would have escaped his impromptu dental appointment with this answer - but it was an unexpected result.


ENGLISH MOTHERF**, DO YOU SPEAK IT?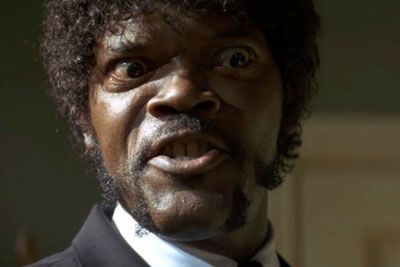 You can't go wrong with Quentin Tarantino. Pulp Fiction is highly regarded as one of the best films of the 90s, and his knack for dialogue is just one reason. When Jules (the always welcome Samuel L. Jackson) proposes this question, he is not having a good time. In fact, he really wants to shoot someone. Quick, Siri, how do you respond to this threat? Very matter of factly:

"English motherf**, do you speak it?"

"I speak Cantonese, English, French, German, Italian, Japanese, Korean, Mandarin and Spanish. I'm studying some new languages too." Well, there you go Mr. Angry Hitman, we have a multilingual device who is not threatened by your potty mouth.


DO YOU LIKE MOVIES ABOUT GLADIATORS?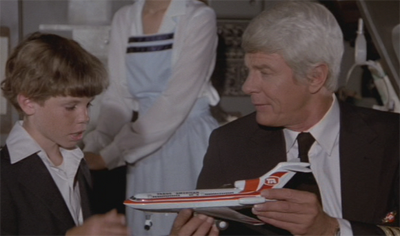 Ah, Airplane! A movie full of a hundred or so one-liners that are fun to quote no matter where you might be. In this case, our beloved captain seems to take a little too much interest in certain subjects and isn't hesitant to share. What does Siri think? Fail!

"Do you like movies about Gladiators?"

"I found some movies near you." (list of movies). Oh - come on, that's not what I asked at all. Eh, chalk this one up as a generic response. Too bad, Siri, too bad.


DO I FEEL LUCKY? WELL, DO YA PUNK?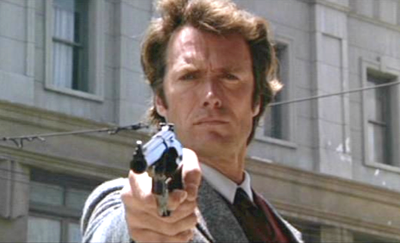 Ah, Clint Eastwood delivering one of his most memorable lines. I didn't have a Magnum to point at the iPhone 5, so it didn't have the same impact, but more important, how would Siri respond? Not at all.

"Do I Feel Lucky? Well, do ya punk?"

"I can't find an answer to 'Do I feel lucky? Well, do ya punk? Would you like me to do a we search instead? (Of course, Dirty Harry quotes are all pulled up). Eh - maybe I should have just left it at one question. Too bad.


WHAT IS THE ANSWER TO LIFE, THE UNIVERSE AND EVERYTHING?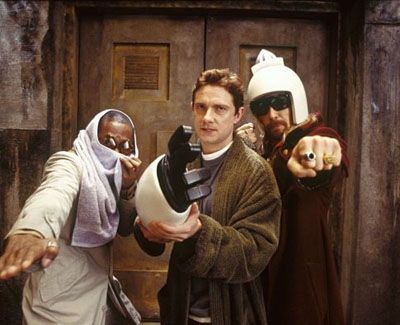 Although the movie was kind of terrible, The Hitchhiker's Guide to the Galaxy did tell us that 42 is the correct response to the above question. But what does Siri think about such a life-altering question? Not quite the same thing.

"What is the answer to life, the universe and everything?"

"It's nothing Nietzche couldn't teach ya." That response is apparently a quote from Monty Python's Philosopher's Song. However, anecdotes suggest that Siri can give many different responses to this question (including 42) so this must be one of those test questions designers had a lot of fun with.

This gave me the chance to have a little fun at work, testing an app and coming up with this fantastic blog. Anyone with access to an iPhone (or even if you want me to ask more questions) give it a try or give me some suggestions. Because anytime I can bring a bit of levity to work is a good time.