New on DVD and Blu-ray Week of July 2-July 8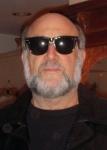 By Harley Lond - 07/01/13 at 05:42 PM CT
THIS WEEK'S TOP RELEASES:

"56 UP" "Give me the child until he is seven and I will give you the man." Starting in 1964 with "Seven UP," The UP Series, created by Granada Television and director Paul Almond in 1964, has explored this Jesuit maxim. The original concept was to interview 14 children from diverse backgrounds from all over England (lower, middle and upper class, all but one white), asking them about their lives and their dreams for the future. Every seven years, Michael Apted, a researcher for the first film,
"Seven UP," has been back to talk to them, examining the progression of their lives. Of the original 14, only 13 have continued from "Seven UP" to the current "56 UP
," one young man quitting after "21 UP." From cab driver Tony to schoolmates Jackie, Lynn and Susan and the enigmatic Neil, we follow these subjects as they turn 56 and more life-changing decisions and surprising developments are revealed. And the ravages of time -- as well as its joys -- weigh heavily on the participants. The series is at once a bold sociological experiment and riveting viewing, almost a precursor to today's reality television. And if you haven't seen the previous films in the series, fear not: Apted skillfully weaves old footage with the new, though that can cause some problems: as one participant puts it, filming each of them for seven days every seven years can give odd connections between the past and the present as well as only highlights of their lives -- but what dramatic highlights! A towering achievement in the annals of cinema, the UP Series is, according to critic Roger Ebert, "an inspired, almost noble use of the film medium. Apted penetrates to the central mystery of life." Apted, by the way, is the classy director of such big-screen hits as "Coal Miner's Daughter," "Gorillas in the Mist," the Bond outing "The World Is Not Enough" and, most recently, "Chasing Mavericks." From First Run Features.

I was still in junior high school when "The Many Loves of Dobie Gillis," one of the first TV shows to really key in on the longings and aspirations of teenagers -- in particular those of teenage boys seeking popularity, money, and the attention of beautiful and unattainable girls -- hit the airwaves in September, 1959. Sure, there were teens on other TV shows -- "The Donna Reed Show," "Father Knows Best," "The Adventures of Ozzie & Harriet" -- but "Dobie" was the first to center on teens in America. It was an immediate hit -- and the talk of my school every Wednesday morning (the show aired Tuesdays at 8:30 pm on CBS).

The show was loosely adapted from American writer and humorist Max Shulman's book of short stories "The Many Loves of Dobie Gillis," which inspired the 1953 film "The Affairs of Dobie Gillis" with Debbie Reynolds, Bob Fosse and Bobby Van. Shulman was fairly active in the 1950s, having written such big-screen hits as "The Tender Trap" and "Rally Round the Flag, Boys!" He also wrote a weekly uncensored college newspaper humor column, "On Campus With Max Shulman," from 1954 until the mid-60s.

Dwayne Hickman, fresh off Bob Cummings' "Love That Bob" TV show, starred as Dobie, a typically indecisive young man who continually set out on hopeless quests for popularity, money and the attention of beautiful girls, all the while trying to make his parents happy; Bob Denver played Maynard G. Krebs, Dobie's sweatshirt-wearing beatnik best friend. The show lasted four years, with Dobie and Maynard moving from high school through a stint in the army to junior college. In the first season, Dobie chased after the unconquerable money-hungry blonde Thalia Menninger (Tuesday Weld) while trying to compete
with wealthy, well-dressed Milton Armitage (Warren Beatty); after Weld and Beatty left the show, Dobie's love interests changed from episode to episode, while his nemesis became Chatsworth Osborne, Jr. (Steve Franken). By the fourth season, the show had worn thin, with "ugly duckling" Zelda Gilroy (Sheila James Kuehl) -- introduced in the first season -- coming to the fore not as a love interest but as the female chasing after Dobie. Dobie's dad and mom were the great character actors Frank Faylon and Florida Friebus.

For those of us growing up in the 50s and 60s, Dobie Gillis was a benchmark TV show, one sorely missing from late night reruns today. Now, however, the folks over at Shout! Factory have put together a long-awaited box set that includes all 147 episodes -- on 20 DVDs -- of the series, for $139.99 ($199.99 at Amazon). Extras include original rare pilot footage and bonus episodes from "Love That Bob!" and "The Stu Erwin Show." For a glimpse of pre-Vietnam, pre-counter-culture teen America, where all that mattered were girls, bongos and crazy schemes, "The Many Loves of Dobie Gillis" is a must.

If you're a fan of "Wallander" (either the British or Swedish versions), "Borgen," "Midsomer Murders," "The Killing," "Inspector Morse" and the works of Stieg Larsson, Jo Nesbo or Henning Mankel, you'll love "Falcón"
(2012), a critically-acclaimed crime series that stars Marton Csokas and Hayley Atwell and is based on the bestselling novels by Robert Wilson. Set in the magnificent Spanish city of Seville, "Falcón" follows a smart, intuitive detective bent on exposing hard truths and corruption. The British production features a seductive beauty and sinister undercurrent all its own, along with stunning cinematography and stylish direction. It's incessantly gritty, quirky and suspenseful, full of surprising twists and turns and dark secrets bubbling below the seeming calm of Seville's high society. In these two feature-length thrillers -- "The Blind Man of Seville" and "The Silent and the Damned"-- Inspector Jefe Javier Falcón (Csokas) investigates a murder connected to his father's murky past and the apparent suicide of a businessman whose former misdeeds impact the present. There's also corrupt officials, power-hungry judges, an ex-wife and a seductive lover to complicate matters. U.S. debut. Two-disc DVD, $39.99 from Acorn Media.

Also due this week: The Blu-ray debut of "The Kentucky Fried Movie
" (1977), the original "take-off" cult classic from the highly successful team of David Zucker, Jim Abrahams and Jerry Zucker. Directed by John Landis, the spoof features a lewd, loosely connected collection of skits that spoof blaxploitation films, news shows, porno movies, TV commercials, kung fu flicks and more. Includes well-known stars such as Bill Bixby, Donald Sutherland, Tony Dow, George Lazenby and Henry Gibson in 22 segments including "Cleopatra Schwartz," "The Wonderful World of Sex," "Catholic High School Girls in Trouble," "A Fistful of Yen" and more. A wonderful Blu-ray edition of Mel Brooks' "The Producers
: Collector's Edition" (1968), starring Zero Mostel, Gene Wilder, Dick Shawn, Kenneth Mars, Lee Meredith, Christopher Hewett and Renee Taylor, in a new HD transfer, also makes its debut this week. Extras include "Mel and His Movies: The Producers." Both releases are from Shout! Factory.


BUZZIN' THE 'B'S:

A Christmas Eve party at a 108-story luxury residential building takes a horrific turn when a fire breaks out in "The Tower
" (2012 -- South Korea), starring Sul Kyung-gu, Ye-jin Son and Sang-kyung Kim, from CJ Entertainment America ... "Tai Chi Hero
" (2012 -- China), starring Jayden Yuan, Angelababy, Eddie Peng, Tony Leung Ka Fai, Daniel Wu and Peter Stormare, is the second installment in the steampunk-infused, video game-influenced, kung fu throwdown "Tai Chi Trilogy" that mixes elements from disparate eras in China's past and brings together different film genres in a completely unique way. Lu Chan (Yuan) is adapting to life in the Chen Village when the
Grandmaster's eldest son returns and reminds the town of a legendary prophecy that may spell doom for the civilians and -- once again -- it is up to Lu Chan to save the day. On DVD and Blu-ray from Well Go USA ... A female forensic psychiatrist takes on a new patient whose multiple personalities are murder victims, and the more she finds out about him and his past, the closer she and her loved ones are to becoming murder victims themselves in "6 Souls
" (2012), starring Julianne Moore, Jonathan Rhys Meyers and Frances Conroy. On DVD and Blu-ray from Anchor Bay ... A successful musician returns to her small home town for some R&R at the family cabin, only to become the target of a frostbitten killer who first slaughters all her friends in "Blood Runs Cold" (2011), starring Hanna Oldenburg, Patrick Saxe, Andreas Rylander and Elin Hugoson. From Gaiam Vivendi Entertainment ... In "Inescapable
" (2012), starring Alexander Siddig, Joshua Jackson, Marisa Tomei and Oded Fehr, a now-successful and respected Canadian businessman who, as an officer in the Syrian military police, left Damascus 25 years earlier under mysterious circumstances, must return home to rescue his journalist daughter. On DVD and Blu-ray from IFC Films ... A year after witnessing the murder of a young man, the residents of Tower Block 31 -- who stood by during the killing -- find themselves being picked off by a sniper, pitting those lucky enough to be left alive into a battle for survival in "Tower Block" (2012), starring Sheridan Smith, Russell Tovey, Jack O'Connel, Ralph Brown and Kane Robinson. On DVD and Blu-ray from Shout! Factory.


ON THE INDIE FRONT:

There's two impressive indie releases this week:



"Least Among Saints" (2012), starring Martin Papazian, Tristan Lake Leabu, Laura San Giacomo, A.J. Cook and Charles S. Dutton. Coming home to a broken marriage and uncertain future, combat veteran Anthony Hayward thinks he's at the end of his rope until his troubled 10-year-old neighbor, Wade, calls out for help. To the dismay of the boy's embattled social worker, Anthony sets out on a fool's quest to help this heartbroken and hard-to-reach child find his long-lost father, who might not even exist. In the midst of this new mission, Anthony begins to come to grips with both the costs of war and the universal power of human connection. From Vision Films.


"The Girl" (2012), starring Abbie Cornish, Will Patton, Giovanna Zacarias, Luci Christian, Raul Castillo, Lauren Galley. Ashley Colton (Cornish), a rough, ragged beauty in her mid-twenties, is trying to prove to Social Services that she's fit to be a mother and regain custody of her son, but her work at a dead-end job in south Texas and a lack of money prevents her from reaching that goal. A surprise visit from her father (Patton), a hard-drinking trucker living in Mexico, gives her a new opportunity: she discovers that he's smuggling Mexican immigrants across the border in his 18-wheeler, and she sees the chance to make some life-changing money doing the same thing. But her improvised plan goes awry, and Ashley finds herself stranded with a young girl whose mother disappeared in the late night river crossing. Though anxious to flee the tragedy and head home, Ashley can't bring herself to abandon little Rosa, so she embarks on a trip to bring the girl home to her grandmother -- a journey that may in the end save Ashley as surely as it does the girl. From Virgil Films.
FOR THE FAMILY:

"An American Girl: Saige Paints the Sky" (2013) is the latest in the series based on the popular doll line. Nine-year-old Saige, a talented artist with a passion for horses, struggles to find her voice when her favorite class in school -- art --has been cut and her best friend seems to be spending more and more time with another girl. Stars Jane Seymour, Sidney Fullmer, Alex Peters and Alana Gordillo. On DVD and Blu-ray from Universal.


SPECIAL INTEREST:

"Why We Laugh: Funny Women" (2012) is a documentary that explores the journey and evolution of the female stand-up comedian; includes personal and in-depth interviews and live performance footage with some of the most prominent female voices in comedy and entertainment: Kathy Griffin, Whoopi Goldberg, Lily Tomlin, Kim Wayans, Janeane Garofalo, Rita Rudner, Kathy Najimy, Sandra Bernhard, Natasha Leggero, Aisha Tyler and many more. $19.98 from Lionsgate ... In "The House I Live In
" (2013), award-winning documentarion Eugene Jarecki takes a look at our losing war on
drugs, revealing its causes, its implementation and its tragic consequences. This informative, passionate and eye-opening documentary lays out the government crackdown on drug use and distribution dating back to the Nixon administration. Interviewing judges, jailers, law enforcement officials, convicts and more, Jarecki shows how, for more than 40 years, the war on drugs has accounted for more than 45 million arrests, made America the world's largest jailer, and damaged poor communities at home and abroad. Yet for all that, drugs are cheaper, purer, and more available today than ever before. Executive produced by Danny Glover, John Legend, Brad Pitt and Russell Simmons. $14.99 from Virgil Films ... "Venus and Serena
" (2012) is an unfiltered look into the remarkable lives of the greatest sister-act professional tennis has ever seen. On DVD and Blu-ray from Magnolia Home Entertainment ... "Death By China" (2013) is a documentary, directed by Harvard-trained economist Peter Navarro, that explores the history and implications of the imbalanced U.S.-China trade relationship, China's unfair trade practices and the economic impact of multinational companies like Apple, Boeing and Caterpillar that export millions of American jobs to improve their bottom line. Narrated by Martin Sheen. Find out more here. $13.99 from Area23a.


FROM TV TO DVD:

"The Dick Van Dyke Show: The Complete Fourth Season" (1964-1965) debuts on Blu-ray with a
three-disc set with 32 episodes, $59.98 from Image Entertainment ... "Last Resort: The Complete Series" (2012-2013) is a three-disc set with 13 episodes, $38.99 from Sony ... "Legends of the Old West" (1994) is a three-disc collection of History documentaries: "Buffalo Bill and His Wild West," "Wild Bill Hickok," ""The Legendary Cowboys,"" "The Law From Behind the Tin Star," "Meet The James Gang," "The Texas Rangers." $19.98 from Lionsgate ... "North & South" (1975) a BBC period drama starring Patrick Stewart, is a classic British romance in the vein of "Pride and Prejudice" and "Middlemarch," based on the celebrated novel by Elizabeth Gaskell that depicts the tensions of the Victorian era as traditional society clashed with the coming of the modern world. U.S. debut. Two-disc set with four episodes, $39.99 from Acorn Media.

Check out other new July 2-July 8 DVD releases at OnVideo.