New on DVD and Blu-ray Week of December 4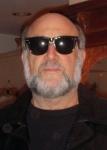 By Harley Lond - 12/03/12 at 09:51 PM CT
"The Dark Knight Rises":
It's mea culpa time. When "The Dark Knight" first hit movie screens, I was so inundated with buzz as to how hot the film was -- and what a great turn Heath Ledger did as The Joker -- that somewhere in my anti-establishment mind set I prejudiced myself against Christopher Nolan's film. I was disappointed and underwhelmed by the story line -- though knocked out by the level of destruction -- and Ledger's performance reminded me of fingernails screeching down a chalk
board. Now, methinks, it's time to reevaluate that past rush-to-judgment, based on "The Dark Knight Rises
," which I think is the masterpiece that so many think that "Dark Knight" was. In fact, the popular opinion is, as voiced by Rotten Tomatoes, that "Rises" "doesn't quite meet the high standard set by its predecessor"). Well, to go against the grain again, I disagree. I think that "Rises" has a depth of pathos and emotion that "Dark Knight" only hints at; it offers us love and redemption, resurrection and resolution; it's almost biblical, certainly operatic in its scope and volume. Nolan gives us everything a heroic saga needs to suck us into the screen and draw us into the story -- well-drawn characters, truly merciless villains, fast-paced action, unexpected plot turns, an internal mythology, and, by gosh and golly, a happy ending. It's truly American in its sensibility -- Mark Twain would have loved it. "The Dark Knight Rises" beyond expectations. And you can bet I'm going to be revisiting Nolan's previous Batman outings soon. By the way, Warner, which has released all the Nolan/Batman movies, has put together "The Dark Knight Trilogy
," with "Batman Begins," "The Dark Knight" and "The Dark Knight Rises," on DVD and Blu-ray.

Also out this week:

"Beasts of the Southern Wild
" is an intense visual journey through the strange world of an isolated bayou community that has little use for most modern contrivances; the people live off the land (and sea) in self-imposed isolation. Newcomer Quvenzhane Wallis plays Hushpuppy, a six-year-old force of nature whose tough but loving father succumbs to a mysterious malady, forcing her to confront an outside world -- a "busted" universe -- with melting ice caps and an army of prehistoric beasts -- in an effort to rebalance their lives.

"Hope Springs
" is a pleasant if innocuous middle-aged-crisis drama about a devoted married couple (Meryl Streep and Tommy Lee Jones) whose relationship has become so rote that there's little spark left in their love life. To remedy that, they take off for a retreat in the small town of Great Hope Springs to rekindle their romance. It's predictable -- but fun to watch Streep and Jones chew the scenery while Steve Carell (as the retreat's therapist) is rock solid calm.

"The Odd Life of Timothy Green
" is an imaginative but schmaltzy story about a happily married couple who can't have a child; to salve their disappointment, they bury a box in their backyard containing all of their wishes for a child. Lo and behold, a 10-year-old boy -- with leaves growing on his legs -- shows up one morning, changing their lives forever. It's a parable about parenting and family that would play better on the Hallmark Channel. It's directed by Peter Hedges, who gave us "What's Eating Gilbert Grape," and stars white-bread Jennifer Garner, Joel Edgerton, Dianne Wiest, CJ Adams, Rosemarie DeWitt, Ron Livingston and M. Emmet Walsh.


DVD Collectibles:

The Criterion Collection has two superb offerings this week. First up is "Purple Noon
" (1960), one of our personal favorites. Alain Delon was at his most impossibly beautiful when "Purple Noon (Plein soleil)" was released and made him an instant star. This ripe, colorful adaptation of Patricia Highsmith's vicious novel, "The Talented Mr. Ripley," directed by the versatile Rene Clement, stars Delon as Tom Ripley, a duplicitous American charmer in Rome on a mission to
bring his privileged, devil-may-care acquaintance Philippe Greenleaf back to the United States; what initially seems a carefree tale of friendship soon morphs into a thrilling saga of seduction, identity theft, and murder. Featuring gorgeous on-location photography in coastal Italy, "Purple Noon" is crafted with a light touch that allows it to be suspenseful and erotic at once, while giving Delon the role of a lifetime. New digital restoration, with uncompressed monaural soundtrack on the Blu-ray edition. Another film we love is "Brazil
Blu-ray" (1985),lovingly brought to Blu-ray by Criterion. In this dystopic masterpiece, Jonathan Pryce plays a daydreaming everyman who finds himself caught in the soul-crushing gears of a nightmarish bureaucracy. This cautionary tale by Terry Gilliam, one of the great films of the 1980s, now ranks alongside anti-totalitarian works by the likes of George Orwell, Aldous Huxley and Kurt Vonnegut Jr. Co-stars Robert De Niro, Katherine Helmond, Ian Holm, Bob Hoskins, Michael Palin, Ian Richardson, Kim Greist, Jim Broadbent. Restored high-definition digital transfer of Gilliam's 142-minute director's cut, supervised by Gilliam, with DTS-HD Master Audio surround soundtrack. Includes the "Love Conquers All" version of "Brazil," a 94-minute cut of the film produced by Universal in an attempt to make the production more commercial.


"Francis Ford Coppola 5-Film Collection" Francis Ford Coppola has made a name for himself in cinema history as one of the most influential filmmakers of his time. With five Academy Award wins, his work is loved by mainstream audiences, critics, independent film enthusiasts and fans alike. In honor of his fearless innovative filmmaking career, Lionsgate has put together a collection of five films directed by Coppola -- available together on Blu-ray for the first time: "Apocalypse Now," "Apocalypse Now Redux," "Tetro," "The Conversation" and "One From the Heart" (available for the first time in high definition). $39.99. With hours of special features, including commentaries, featurettes, music videos, interviews, and more.

Disney is stuffing Christmas stockings with Blu-ray versions of "Finding Nemo
" (2003) and a 3D Blu-ray edition of "Up
." "Nemo" features the voices of Albert Brooks, Ellen DeGeneres, Alexander Gould, Willem Dafoe, Brad Garrett, Allison Janney, Austin Pendleton, Stephen Root, Vicki Lewis, Geoffrey Rush, Elizabeth Perkins, Eric Bana and director Andrew Stanton, and will be available in a five-Disc Blu-ray 3D Ultimate Collector's Edition (2 Blu-ray 2D + 1 Blu-ray 3D + 1 DVD + 1 Digital Copy) and three-Disc Blu-ray/DVD Combo Pack (2 Blu-ray 2D + 1 DVD). Extras include "Cine-Explore" in
which director Andrew Stanton, co-director Lee Unkrich and co-writer Bob Peterson sit down to dissect the film in an extensive Picture-in- Picture commentary; a "Making Nemo" featurette; "Exploring the Reef" look at the beauty of the world's endangered coral reefs with host Jean-Michel Cousteau; a Pixar Studio Tour; and much more. "Up 3D" (2009) features the voices of Ed Asner, Christopher Plummer, John Ratzenberger, Bob Peterson, Jordan Nagai and Delroy Lindo in a five-Disc Combo: 1 Blu-ray 3D + 2 Blu-ray +1 DVD + Digital Copy). Extras include commentary by director Pete Docter and co-director Bob Peterson; "Dug's Special Mission" original short; "The Many Endings of Muntz" featurette; "Partly Cloudy" short film; an "Adventure is Out There" documentary that tells the story of the filmmakers' visit to the Tepuis Mountains of South America to research the design and story of the film; a "Global Guardian Badge" game; more.

More Blu-ray debuts: "Catch Me If You Can
" (2002)from Steven Spielberg and starring Leonardo DiCaprio, Tom Hanks, Christopher Walken, Nathalie Baye, Martin Sheen, Amy Adams and Jennifer Garner ... "Oklahoma!" (1999), starring Hugh Jackman and Maureen Lipman in the multi-award-winning Royal National Theatre production of the Broadway favorite; from Image Entertainment ... "Suddenly
" (1954), starring Frank Sinatra, Sterling Hayden, James Gleason and Nancy Gates, transferred from the original 35mm studio fine grain master print; from Image Entertainment.


Buzzin' the 'B's:
"Silent Night
" (2012) stars Malcolm McDowell, Jaime King, Donal Logue, Lisa Marie, Brendan Fehr and Ellen Wong in a loose remake of the horror classic "Silent Night, Deadly Night" about a small-town sheriff and his deputy on the hunt for a murderous Santa Claus terrorizing their community on Christmas Eve. But with the streets full of Santas for the annual Christmas parade, the killer is hiding in plain sight. He's made his list, checked it twice, and the naughty are going to pay with their lives. On DVD and Blu-ray from Anchor Bay ... "Silent Night: Deadly Night 1 & 2
"
(1984/1987) is a Christmas Survival Double feature of the original "Silent Night" films, from Anchor Bay ... In small-town Iowa, an adopted girl discovers her talent for butter carving and finds herself pitted against an ambitious local woman -- the wife of the perennial butter champion who has stepped down -- in their town's annual contest in, what else, "Butter
" (2012), starring Jennifer Garner, Ty Burrell, Olivia Wilde, Hugh Jackman, Ashley Greene, Rob Corddry, Alicia Silverstone, Kristen Schaal, Pruitt Taylor Vince and Yara Shahidi. On DVD and Blu-ray from Anchor Bay ... "HALO 4: Forward Unto Dawn" (2012)is a live-action digital series based on the bestselling Xbox franchise that brings a brand new "Halo" story to life. Set against the backdrop of a United Nations Space Command military academy, a group of cadets are training to be the next generation of leaders in the ongoing war with insurrectionists in the outer colonial planets. On DVD and Blu-ray from 343 Industries and Microsoft Studios ... "Mystery Science Theater 3000: XXV" consists of four episodes previously unreleased on DVD: "Robot Holocaust," "Operation Kid Brother," "Kitten With a Whip" and "Revenge of the Creature," $59.97 from Shout! Factory ... In "Wu Dang" (2012), an American man -- greedy for gold and hungry for riches -- brings his daughter, a prodigy in martial arts, to compete for a
championship title in kung fu combat in China, while planning to find and steal secret treasures hidden in Wu Dang mountain. With action choreography by Corey Yuen. On DVD and Blu-ray Disc, from Well Go USA ... When a dysfunctional family moves into a remote farm, they find themselves in the middle of a centuries old feud between a deadly seductress and a vampire cowboy hell bent on revenge in "A Vampire's Tale (aka Umbrage)" (2010), starring Doug Bradley, Rita Ramnani, Jonnie Hurn and Natalia Celino. From Lionsgate ... When very different sisters Sheila and Lynn find themselves at crossroads in their lives and needing change, they partner with their close friend Tommi to open a bakery ... where they face new challenges, old rivalries and even a chance at love in the family friendly, Dove-approved inspirational stage play "Sugar Mommas" (2012), starring Vanessa Williams, Terri J. Vaughn, Rachel True, Lamman Rucker and Tommy Ford. From One Village Entertainment/Image Entertainment.


Foreign:
Director Andre Techine takes a look at life, love and the creative process in
"Unforgivable
" (2011 -- France). Francis (Andre Dussollier) is a successful crime writer who moves to Venice to work on his next novel. When he meets model-turned-real-estate-agent Judith (Carole Bouquet), he is instantly infatuated. Francis and Judith eventually marry and move to a remote house on
Torcello Island but Francis' newfound happiness hinders his writing. Obsessing over what Judith does while at work, he hires a young ex-convict to investigate. As Judith's sexual past is revealed, both men become increasing fixated on the mysterious woman. Set against the beautiful backdrop of Venice, the film examines the consequences of unresolved past relationships and their far-reaching effects into the future. From Strand Releasing ... "Hermano
" (2010 -- Venezuela) is a powerful and universal tale about two brothers whose hopes and dreams of success as soccer players are put to the ultimate test when violence, tragedy and family responsibility rear their heads. Venezuela's official Academy Award selection for Best Foreign-language Film of 2010. From Music Box Films.


For the Family:

Will Vinton's "The Adventures of Mark Twain (Collector's Edition)
" (1985), with the voices of James Whitmore, Michele Mariana, Gary Krug and Chris Ritchie, has been brought back to life by Magnolia Home Entertainment. Tom Sawyer, Huck Finn and Becky Thatcher stow away with Mark Twain on his magical airship and take an incredible journey through time in search of Halley's Comet. Along the way they encounter a variety of Twain's storybook characters from "The Diary of
Adam and Eve," "Huckleberry Finn", "The Mysterious Stranger," "The Famous Jumping Frog of Caliverous County" and "Captain Stormfield's Visit to Heaven." ... In "The Dog Who Saved the Holidays" (2012 -- TV), starring Shelley Long, Michael Gross, Gary Valentine, Elisa Donovan, Dean Cain and the voice talents of Joey Lawrence and Peyton List, a pair of pooches -- rivals for a family's affections -- team up to prevent thieves from breaking into their house just before Christmas. From Anchor Bay ... In "Elf-Man
" (2012), starring Jason "Wee Man" Acuna, Jeffrey Combs and Mackenzie Astin, an Elf is left behind by Santa to help the Harper family kids when their inventor father is kidnapped and thieves go after his latest creation. From Anchor Bay ... "Kaijudo: Rise of the Duel Masters -- Creatures Unleashed " (2012)includes five episodes of the Hasbro kids TV series, $14.97 from Shout! Factory ... "My Little Pony: Friendship Is Magic -- Adventures in the Crystal Empire" (2012) features five episodes of the pre-school series, $14.97. In the two-part title adventure, a magical empire has suddenly appeared in the arctic north of Equestria, and Princess Celestia needs Twilight Sparkle and her friends to find a way to protect it. From Shout! Factory Kids ... "Power
Rangers Super Samurai: The Complete Season" (2012) is a single-disc with 20 episodes; DVD $29.98; Blu-ray Disc, $39.99; from Lionsgate ... "Fred 3: Camp Fred" (2012), starring Lucas Cruikshank, Daniella Monet, John Cena and Tom Arnold, is the third movie based on the YouTube sensation: Fred's summer doesn't go as planned when he is trapped at camp by an evil counselor, but with the help of his new friends, he battles a rival camp and turns the summer into a fun time. $14.98 from Lionsgate ... Lionsgate wraps things up with "The Fred 3-Movie Collection" of all three "Fred" films, $24.98 ... In "Thunderstruck
" (2012), starring Kevin Durant, Taylor Gray, Brandon T. Jackson, Doc Shaw and Jim Belushi, Brian, a hopelessly uncoordinated young basketball fan magically switches talents with his hero (NBA superstar Kevin Durant, playing himself), to become the star of his high school team ... while Durant suddenly can't make a shot to save his life. From Warner Bros.


Special Interest:
"Ai Weiwei: Never Sorry
" (2012) is a rare and privileged look at the heroic life of one of the world's most acclaimed -- and persecuted -- artists. Journalist and filmmaker Alison Klayman was granted unprecedented access to Ai Weiwei to present this first feature-length portrait of the sculptor,
photographer, filmmaker and installation artist. Ai was widely praised for his work on the "Bird's Nest" stadium for the 2008 Olympics in Beijing, but that same year his criticism of the Chinese government following the Sichuan earthquake that claimed thousands of schoolchildren made him a target of the powers that be. The documentary presents a rare look inside modern China while documenting Ai's courageous artistic process in preparation for major museum exhibitions, his intimate exchanges with family members, and his increasingly $29.98 from IFC Entertainment ... "Decasia" (2002) is a symphony of deteriorated nitrate found film footage. Drawing from a century of film history scoured from archives like the George Eastman House and the Museum of Modern Art, multi-media artist Bill Morrison has assembled a poetic collage of images marked by the swirling silver abstractions created by the decomposing nitrate emulsion. Fragments of the images remain, offering a panorama of 20th century life as caught on the film. For all the beauty that it finds in the deterioration of its source material, "Decasia" is an elegy for all that is lost when we do not preserve our cultural memory. With a "thunderous and dissonant" score written by Bang on a Can co-founder Michael Gordon and performed by the 55-piece Basel Sinfonietta. From (IcarusFilms).
Watch a clip from "Decasia":


"Surviving Disaster With Amanda Ripley" (2012) provides a rare glimpse into disasters as seen through the eyes of survivors, experts and scientists. This program explains what all people should know about preparedness and their own neurology to help them survive disasters of any kind. Each survivor shares the story of the events that he or she survived, and scientists explain the commonalities of the experiences to show how our brains may predictably behave in crisis situations. $24.99 from PBS Distribution ... "Titanic: Blood & Steel" (2011) is a three-disc set of the 12-part miniseries, $29.98 from Lionsgate.


From TV to Video:

"Angry Boys" (2011) is a three-disc set with 12 episodes; DVD, $29.98; Blu-ray, $39.98; from HBO ... "Chiller: The Complete Television Series," a five episode horror anthology that aired in the UK in 1995. Presented here for the first time in the U.S., these supernatural shockers feature malevolent spirits, a brutal serial killer and a haunted house set in contemporary England. Two-disc set with five episodes, $29.95 from Synapse Films ... "Eastbound & Down: The Complete Third Season" (2012) is a two-disc set with eight World Without End episodes; $39.98 from HBO ... "Men of a Certain Age: The Complete
Second Season" (2010-11) is a three-disc set with 12 episodes, $39.98 from Warner ... "The Simpsons Season 15" (2003-04) is a four-disc set with 22 episodes, $49.98 from Fox ..."We Can Be Heroes" (2005 -- Australia) is a two-disc set with six episodes, $29.98 from HBO ... "World Without End" (2012), starring Cynthia Nixon, Miranda Richardson, Ben Chaplin, Oliver Jackson-Cohen, Peter Firth, Charlotte Riley, Rupert Evans and Sarah Gadon, is the eight-hour ReelzChannel miniseries adaptation of Ken Follett's global bestseller. Times are tougher than ever in 14th century England as the country is on the brink of war with France and the citizens are facing The Plague that will eventually decimate one-third of its population. On two-disc DVD and two-disc Blu-ray from Sony.

Check out other new December 4 DVD releases at OnVideo.