New on DVD and Blu-ray Week of March 20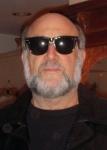 By Harley Lond - 03/20/12 at 03:15 AM CT
Once again the Hollywood studios are jamming movie after movie into the DVD marketplace; this week there's seven new releases coming your way: "Carnage," "Gainsbourg: A Heroic Life," "The Girl With the Dragon Tattoo," "Hop," "The Muppets," "The Sitter" and "Tinker Tailor Soldier Spy."

"The Girl with the Dragon Tattoo
" is the first of an American three-picture adaptation of Stieg Larsson's literary blockbuster "The Millennium Trilogy," which altogether has sold 50 million copies in 46 countries and has become a worldwide phenomenon.
The series was made into a trio of Swedish films in 2009 starring Michael Nyqvist and Noomi Rapace ("The Girl With the Dragon Tattoo," "The Girl Who Played With Fire" and "The Girl Who Kicked the Hornet's Nest," all international boxoffice hits). In David Fincer's capable take on the first book/film in the trilogy, disgraced journalist Mikael Blomkvist (Daniel Craig) -- having lost a libel suit and resigning as co-owner of his muckracking magazine, Millennium -- takes on the investigation of a 40 year-old disappearance case on behalf of the wealthy Henrik Vanger (Christopher Plummer) of Vanger Industries. With the help of the pierced and tattooed computer hacker Lisbeth Salander (Rooney Mara) -- who has her own issues with authority figures -- the case tuns from nasty to vile. If you were lucky enough to see the Swedish originals, then this version won't be too shocking; if you haven't, you're in for some exceedingly unpleasant jolts. Co-stars Robin Wright, Stellan Skarsgard, Christopher Plummer, Joely Richardson. From Sony, on DVD and Blu-ray.

During the dark days of the Cold War in the 1970s, an intelligence officer is recalled from retirement when there are signs that one of the top-ranking officers of the British Secret Intelligence Service is a Soviet mole in "Tinker Tailor Soldier Spy
," a complicated, at-times slow-moving spy yarn based on the John le Carre novel. Gary Oldman -- who can do no wrong in our book -- is maddeningly superb as retired spy George Smiley. Co-stars Mark Strong, John Hurt, Ciaran Hinds, Colin Firth, Toby Jones, David Dencik, Kathy Burke and Tom Hardy. Done better as "Tinker, Tailor, Soldier, Spy" by the BBC in 1979 with Alec Guinness and Ian Richardson. From Universal, on DVD and Blu-ray.



Serge Gainsbourg was one of France's most infamous singer-songwriters of the 1960s, 70s and 80s, starting out as a small-time jazz musician and lounge singer, moving on to become a pop idol in the go-go sixties and gravitating in later years toward the experimental by incorporating reggae, ska, electronica and disco into his music. Many of his songs used double-meanings and strong sexual innuendo, particularly the 1969 hit "Je t'aime ... moi non plus," which he sang with them-wife Jane Birkin and which was basically a song about a man and a woman making love. Gainsbourg himself said that he lived his life for three things: women, booze and cigarettes, and along the way he romanced many of the era's most beautiful women, including Juliette Greco and Brigitte Bardot -- before dying in March of 1991 (at 62) of a heart attack. "Gainsbourg: A Heroic Life
," starring Eric Elmosnino, Lucy Gordon, Laetitia Casta, Doug Jones, Anna Mouglalis and Orphee Silardis, is a surrealistic look at this French maverick and nonconformist. From Music Box Films, on DVD and Blu-ray.

One-sentence brush-offs: "The Muppets
" brings Jim Henson's characters back to the big screen to stage a benefit to save Hollywood's Muppet Theater from developers; the film's humans include Jason Segel, Amy Adams and Chris Cooper. "Carnage
" -- about two married couples who meet to discuss a playground altercation involving their boys -- worked on Broadway but translates weakly to the big screen, even when directed by Roman Polanski and starring Kate Winslet, Jodie Foster, Christoph Waltz and John C. Reilly. "The Sitter
" is a raunchy version of 1987's "Adventures in Babysitting," here with Jonas Hill taking the Elisabeth Shue part. And, lastly, there's "Hop
," an animated adventure about the son of the Easter Bunny who decides to go to Hollywood instead of following in the family business; with the voices of Russell Brand, James Marsden, Hugh Laurie, Hank Azaria, Kaley Cuoco, Gary Cole, Elizabeth Perkins, David Hasselhoff and Chelsea Handler.

The top release of the week is really not any of the theatrical movies making their way to DVD, but (Finally!) the release of "Battle Royale: The Complete Collection
" (2000, 2003), a title that has shocked, thrilled and unnerved audiences; a film whose fiendishly simple premise has inspired many imitations, including the upcoming "The Hunger Games" motion picture. Based on the 1999 global best-seller by Koushun Takami, the
futuristic tale first came to the screen in 2000, directed by the legendary Kinju Fukasaku. Authors, filmmakers and film fans the world over consider the film and its 2003 sequel, "Battle Royale II: Requiem," sacred cinematic classics. In the near future, the economy has collapsed, unemployment has soared and juvenile crime has exploded. Fearful of their nation's youth, the Japanese government passes The BR Law: Each year, a 9th grade class is sent to a remote island where they will be locked into exploding neck collars, given a random weapon, and forced to hunt and kill each other until there is only one survivor left. Chiaki Kuriyama and screen legend Takeshi Kitano star in the movie that has been argued, acclaimed and banned around the world. More than a decade later, it remains one of the most savage, shocking and emotionally powerful films of all time. On DVD and Blu-ray. From Anchor Bay.

There's two impressive releases from the folks at The Criterion Collection this week: Letter Never Sent
(1959): The great Soviet director Mikhail Kalatozov, known for his virtuosic, emotionally gripping films, perhaps never directed one more visually astonishing than "Letter Never Sent." This absorbing tale of exploration and survival concerns four members of a geological expedition who are stranded in the bleak and unforgiving Siberian wilderness while on a mission to find diamonds. Luxuriating in wide-angle beauty and featuring one daring shot after another (the brilliant cinematography is by Kalatozov's frequent collaborator Sergei Urusevsky), "Letter Never Sent" is a fascinating piece of cinematic history and a universal adventure of the highest order. The War Room
(1993): The 1992 presidential election was a triumph not only for Bill Clinton but also for the new breed of strategists who guided him to the White House and changed the face of politics in the process. For this thrilling, behind-closed-doors account of that campaign, renowned cinéma vérité filmmakers D. A. Pennebaker and Chris Hegedus closely followed the brainstorming and bull sessions of Clinton's crack team of consultants -- ­especially the folksy James Carville and the preppy George Stephanopoulos, who became media stars in their own right as they injected a youthful spirit and spontaneity into the process of campaigning. Fleet-footed and entertaining, "The War Room" is a vivid document of a political moment whose truths ("It's the economy, stupid!") still ring in our ears.

From TV to Video: "Hey Arnold! Season Two, Part 1" (2011), is a two-disc set with 10 episodes, from Shout! Factory ... "Jane By Design: Volume 1" (2011) is a two-disc set with 10 episodes, from ABC Studios ... "People Are Funny" (1955) features highlights from the debut season of one of classic television's most popular game shows, "People Are Funny", in a special DVD collector's edition, three-disc set with 16 episodes, from Film Chest ... "Scarecrow & Mrs. King: The Complete Third Season" (2011) is a five-disc set with 22 episodes, from Warner ... "South Park: The Complete Fifteenth Season" (2011) is a three-disc set with 14 episodes, from Paramount ... "That '70s Show -- Season 1" (1998-99) makes its Blu-ray debut in a four-disc set with all 24 episodes, from Mill Creek Entertainment.

Buzzin' the 'B's: This definitely is horror week for 'B' films, with five, count 'em, five thrillers coming your way: When four suburbanite campers roll into the remote town of Enoch, they find southern hospitality still exists. But their weekend camping trip turns deadly when the locals serve up their own brand of "an eye for an eye" justice in "Resurrection County" (2008), starring Dayton Knoll, Adam Huss, Kathryn Michelle, Robert Miano, Rus Blackwell. From MTI Home Video ... In "Splintered
(2010), starring
Stephen Martin Walters, Holly Weston, Sacha Dhawan, Sadie Pickering, Jonathan Readwin, Sol Heras and Colin Tierney, troubled teen Sophie drags her friends deep into a forest in search of a local legend -- a wild beast, half animal and half man, that uses its cunning ability and brutal strength to kill for pleasure. But when the beast leads Sophie and her friend, John, to an abandoned orphanage, the hunters become the hunted. From Well Go USA ... "Snow White: A Deadly Summer" (2012), starring Shanley Caswell, Maureen McCormick, Eric Roberts, offers a new twist on the fairy tale: Snow's parents send her off to a summer camp that has a murderous past. From Lionsgate ... A weekend to meet the parents becomes a weekend of trying to stay alive for perfect couple Steven and Erika when they're kidnapped and tortured by unknown assailants in "Behind Your Eyes" (2011), starring Frida Farrell, Tom Sandoval, Daniel Fanaberia, Arthur Roberts. From Osiris Entertainment ... A group of mountaineers in the Scottish Highlands discover a kidnapped girl, terrified, dehydrated and unable to speak a word of English, and are pursued by her captors in "A Lonely Place to Die
" (2011), starring Melissa George, Ed Speleers, Eamonn Walker, Sean Harris, Alec Newman, Karel Roden. From IFC Films. The lone 'B' comedy this week: "The Legend of Awesomest Maximus" (2011), a National Lampoon spoof of sword and sandal films, from "Troy" to "300," starring Kristanna Loken, Rip Torn, Will Sasso, Ian Ziering, Sophie Monk. From Image Entertainment.

On the Indie Front: Let's rock: Set against the backdrop of hedonistic, swinging, early '60s London, "Telstar" (2008) is the stranger-than-fiction true story of Joe Meek, an enormously talented but quirky maverick who blazed a unique path as the world's first independent music producer. He enjoyed enormous success early on with the biggest selling
record of its time, "Telstar," the first British album to hit #1 on American charts. But the flamboyant, tone-deaf songwriter was also a deeply troubled soul -- dabbling in the occult and addicted to amphetamines -- and his decline was as meteoric and spectacular as his rise. Bad luck, depression, heartbreak and paranoia soon lead to violence and self-destruction. Stars Con O'Neill, Kevin Spacey, Pam Ferris. From Inception Media Group ... In "Roadie
" (2011), starring Ron Eldard, Bobby Cannavale, Jill Hennessy and Lois Smith, Jimmy Testagros, after 20 years on the road with Blue Oyster Cult, returns to his hometown in Queens to life with his ailing mother; complications arise when he falls for an old friend, who is now married to his longtime nemesis. From Magnolia Home Entertainment ... In "Jess + Moss
" (2011), starring Sarah Hagan, Austin Vickers, second cousins in the dark-fire tobacco fields of rural Western Kentucky -- without immediate families that they can relate to and lacking friends their own age -- venture out on a summer journey exploring deep secrets, identity and hopes of the future in the wilds of their world. From Strand Releasing.

Foreign: Three offerings from First Run Features highlight this week's slate of foreign films: Bathed in the neorealist tradition of Roberto Rossellini and Vittorio De Sica, "Little Girl" ("La Pivellina") (2010 -- Italy) is a captivating tale of people at the margins of society who open their hearts to a stranger. In a run-down park on the outskirts of Rome, a 2-year-old girl is discovered and taken in by a family of hard-luck circus performers. A note in the child's pocket from a desperate mother reveals little about who she is or why she was left. As the bond grows between the girl and her surrogate family, this naturalistic drama becomes a revealing and soulful portrait of courage and
discrimination, and of loss and togetherness ... "In the Garden of Sounds" (2010 -- Switzerland) is a documentary about Wolfgang Fasser who, deprived of his sight at an early age, turned to his ears for access to a world he once feared would be closed off forever. Awed by the restorative powers of sound, Fasser established a physical therapy retreat for disabled children where they use music and noise to communicate with others and gain control of their bodies ... "Secret Pleasures: Four Asian Films About Love, Longing and Fishhooks" (2011) is a new box set that features four edgy films from China and South Korea: "The Isle," an erotic arthouse thriller that tells the tale of a beautiful woman who lives on an eerie, remote lake, selling food to fisherman by day, and her body by night; "Electric Shadows," a charming tale of a delivery man and a young girl's passion for the movies -- which re-ignites his own longing for the days when the cinema enchanted China's masses; "The Personals," in which an attractive, successful doctor places a personal ad in a newspaper to try to meet (and eventually marry) Mr. Right. A succession of blind dates ensues, with men who are lonely, desperate, dangerous, perverted or all of the above; and "Ghosted," a mysterious love story set in Taiwan and Germany in which an artist tries to come to terms with the unsolved murder of her Taiwanese lover. Also due this week is "Sidewalls" (2011 -- Argentina), a romantic comedy that examines how the architecture of a city conditions the lives of two of its residents: Martin and Mariana live in the same apartment complex in bustling Buenos Aires, and they hurry about their lives unaware of each other. Both are young and beautiful -- and emotionally damaged, but when they encounter each other by chance, the end of loneliness may be at hand. Stars Javier Drolas, Pilar Lopez de Ayala. From IFC Films.

Special Interest: In "Mister Rogers & Me" (2010), an MTV producer's life is transformed when he meets the recently retired host of "Mister Rogers' Neighborhood," Fred Rogers. Friendship with the PBS icon sets the young producer on a quest to find depth and simplicity amidst a shallow and complex world through conversations with Susan Stamberg (NPR), Tim Russert ("Meet The Press"), Marc Brown ("Arthur") and more. From PBS Distribution.