By Chris Kavan - 11/01/18 at 11:42 AM CT
Hope you got all the horror out of your system for October, because we're now entering the fall season proper, where more serious fare resides. Case in point - Rami Malek becomes the front-man for Queen, Disney gives us a new twist on a holiday classic and, to lighten things up, Tiffany Haddish gets out of prison only to find herself trying to foil a different nefarious plot. Don't count horror out entirely yet, but I have a feeling last month's big winners are going to face a big drop.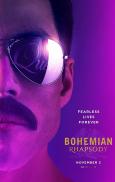 BOHEMIAN RHAPSODY
Early reviews are in and for those expecting to be blown away, well, you might want to temper those expectations. While lead Rami Malek has gotten a great response to his depiction of Queen front-man Freddie Mercury, and, of course, the soundtrack is excellent - the actual film hasn't gotten the greatest reviews. Most of the reviews tend to harp on the weak story that glosses over anything of real substance and instead delivers a candy-coated version of the story of Queen. Suffice to say, critics have been less than thrilled by this outcome, though I have a feeling general audiences will be much more kind - likely propelling this to the top of the box office. I will give this one a pass for now, but I will keep an eye out for it when I can watch it at home.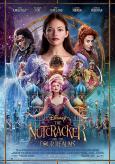 THE NUTCRACKER AND THE FOUR REALMS
Disney has made a fair bit of money going back to the classics and giving them a modern twist. While a lot of hose are turning animated classics into new live-action films, this new Nutcracker has a long history of film adaptations. This time around Mackenzie Foy plays the young girl who is whisked away to fantasy world, where she learns she is part of a legacy that can save the titular four realms. Each of the realms is controlled by a ruler, with one of them Mother Ginger (Helen Mirren) waging a war against the other three - Shiver (Richard E. Grant), Sugar Plum (Keira Knightley) and Hawthorne (Eugenio Derbez). It is up to our young heroine to unite the three realms and stop Mother Ginger once and for all. Much like Alice in Wonderland, this looks more to be a feast for the eyes than a deep story for the senses. Granted, it looks like a nice pre-holiday appetizer and I'm sure families will rush out to see this one. I don't think it will have enough heft to beat Bohemian Rhapsody, but I also wouldn't count it out.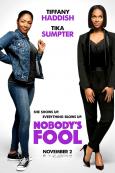 NOBODY'S FOOL
The red-hot Tiffany Haddish, fresh off he pairing with Kevin Hart in Night School, returns for another comedic turn. This time she plays a recent parolee who looks to give her well-heeled sister (Tika Sumpter) no end of trouble. But all the fun and adventure of being free from prison takes a different turn when she learns her sister has been having an online relationship with a man who seems too good to be true. Catfished and angry, it looks like revenge is on the table - but first they have to track down the culprit. Is it someone from work or worse? I'm guessing there is going to be a lot of wacky twists and turns and some missteps along the way. Whoopi Goldberg is on hand as the girls' mother while Courtney Henggeler, Amber Riley, Missi Pyle, Omari Hardwick, Mehcad Brooks and Jon Rudnitsky round out the cast. This looks like enough of a crowd-pleaser that it should do decent at the box office. It is obviously targeting a female audience - not a bad choice, though A Star is Born may still have its number. But I think it will continue the winning streak for Haddish - maybe not a huge film, but should be profitable
Those are the big films coming out this week - we'll see how they do once Sunday rolls around.
Comments