By Chris Kavan - 09/06/18 at 11:43 AM CT
As summer fades and fall approaches, the movie season tends to wind down a bit. It's that time of year when Oscar bait films are holding off and blockbusters won't appear until closer to the major holidays. That beings said, this weekend may not be too bad. Leading the charge is The Conjuring expanded universe film The Nun - and has already been popular thanks to its "banned" Youtube ad that was too scary. Jennifer Garner returns to her kick-ass roots with the revenge action film Peppermint and we get our monthly dose of faith-based good will with God Bless the Broken Road.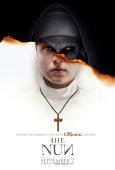 THE NUN
The Conjuring series has been a boon for horror fans, and the expanded universe, first started with the creepy doll Annabelle, gets another addition with The Nun. The Nun character has been seen before, and is certainly a worthy spin-off character, and audiences are apparently on board as the film is tracking for a $40 million plus debut - which could very well make it the highest opening in The Conjuring franchise. The Nun takes place in a Romanian convent where a priest with a trouble past and a novitiate about to take her final vows are sent to investigate the death of a young nun. Of course things turn out much worse than they could imagine as they come face-to-face with the malevolent force. Demián Bichir plays our troubled priest while Taissa Farmiga plays the novice. Bonnie Aarons plays the titular demonic nun with Jonas Bloquet, Ingrid Bisu and Charlotte Hope helping round out the cast. I have been a big fan of this series (still need to see Annabelle Creation, however) and I just may sneak this one in on my day off next week. As long as the quality remains, I'm game, through early reviews point to this being a bit disappointing. Still, horror films don't have to have great reviews to be popular with audiences. Even though I was not a fan of Annabelle myself, I still think The Conjuring series works and I'm willing to bet The Nun will do just fine.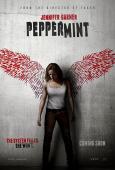 PEPPERMINT
When Jennifer Garner really took off as an actress was after her debut as Sydney Bristow on the TV series Alias. You would think that such a kick-ass role would lead to more action-oriented roles, but other than the rather disappointing Daredevil and Elektra films, Garner gravitated more towards romance and comedies, with films like 13 Going on 30, Ghosts of Girlfriends Past , The Odd Life of Timothy Green and Mother's Day that she is more well-known for. But, after a long, dry spell, Garner is going back to her action roots with Peppermint. Garner plays a young mother out for revenge after the gang members who gunned down her husband and daughter escape justice. Director Pierre Morel is no stranger to action, as he previously directed Liam Neeson in the highly-successful Taken franchise. We'll see if Peppermint can lead to a female-driven action franchise that, while I'm sure won't be as big as Taken, may be big enough to at least justify a sequel.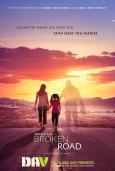 GOD BLESS THE BROKEN ROAD
For those looking for something a bit more uplifting, God Bless the Broken Road (apparently based on a Rascal Flatts song) follows a widowed mother, who has lost her husband in the war in Afghanistan only to find solace when she strikes up a relationship with a stock car driver. I mean, basing your faith-based film on a song has worked in the past (I Can Only Imagine made $83.4 million at the box office), but I don't see this doing very much over the weekend. It has a lot of competition and, outside a dedicated target audience, don't see this having wide appeal. Granted, faith-based films have surprised me in the past, but I don't see this as being one of them. Kim Delaney, Lindsay Pulsipher, Jordin Sparks, Robin Givens, LaDainian Tomlinson, Gary Grubbs, Andrew W. Walker and Arthur Cartwright star, none of whom are likely to sway general audiences.
It should be a pretty good opening weekend for September, with The Nun leading the charge, along with Crazy Rich Asians, The Meg and Peppermint all looking to hang tough. I'll see you on Sunday with the results.
Comments