New in Theaters November 03: Thor: Ragnarok, A Bad Moms Christmas
By Chris Kavan - 11/02/17 at 06:47 AM CT
October didn't produce any movies of note, with Blade Runner 2049 falling flat with some horror films providing the only spark (and, given the Halloween holiday, as they should) that saved the month from being a complete disaster. Still, it was another down month and Hollywood only has two more months to right the ship. The good news is that November is going to start off with a band as Thor: Ragnarok has been getting heaps of praise and should just the blockbuster the box office needs right now. Also looking to open strong, the Bad Moms are back, and not only have to deal with the most hectic of holidays, but their own respective mothers as well. It should be a big weekend - one that is a long time coming.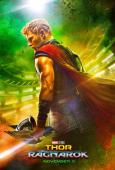 THOR: RAGNAROK While the Thor movies have always seemed to be the weak link in the Marvel series, Ragnarok looks to turn things around. Having already been praised as the best out of the Thor movies (which is actually pretty easy, considering the other two were rather underwhelming in my opinion) it has also been praised as one of the better Marvel movies in general. Thor (Chris Hemsworth) has always been a god among heroes, having some of the most impressive powers in the MCU. Of course, his devious brother, Loki (Tom Hiddleston) is always out to make trouble for his brother, but this time around Thor is going to face something even deadlier, death itself. That would be Hela (Cate Blanchett), goddess of the underworld, who wants nothing more than to bring about the end of Asgard - the Ragnarok as it were. Even Thor finds himself unable to take down Hela and, instead, finds himself imprisoned at the end of the galaxy, which leads to a gladitorial showdown with Hulk (Mark Ruffalo) at the whim of the Grandmaster (Jeff Goldblum). But Thor is not alone in his quest, as he is joined by the powerful warrior Valkyrie (Tessa Thompson) along with some familiar old friends, who will stop at nothing to prevent Hela from ending the Asgardian civilization. The movie looks just like a whole lot of fun - action, humor, high stakes. Thor has always been portrayed as either a fish-out-of-water knucklehead or an entitled god of Asgard, here's hoping for one Hemsworth can bring out the warrior badass, without losing too much of the good-natured humor, but still finding an emotional undertone. I know it's a hard balance to strike, but if Ragnarok can pull it off, I may finally be able to say we have a good Thor movie on our hands. I'm not going to see it this weekend, but I will see it next week for sure and I am quite looking forward to it.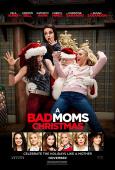 A BAD MOMS CHRISTMAS I admit I have yet to see the Bad Moms in action, though, like Pitch Perfect, if I would ever stumble across it on my streaming platforms, I would gladly give it a go. Mila Kunis, Kristen Bell and Kathryn Hahn deciding to ditch the suburban mom routine and go rogue? The first movie looked hilarious (and a bit raunchy) and the sequel looks to do the same. The trio are back for the big Christmas season, where moms are more harried than at any other time of the year, but things take an even more drastic turn when the three must deal with their own respective mothers (played by Christine Baranski, Susan Sarandon and Cheryl Hines) invading their lives and making things even more unbearable. But Bad Moms will be Bad Moms, and thus they once again throw discretion out the window and decide to go wild. This was released early to get the jump on Thor and critics have not been nearly as impressed. They say the rushed sequel squanders the pro-feminist message of he original and instead delivers a rehashed and somewhat nasty, cruel followup. The raunch is still there, but none of the heart. Still, for audiences looking for laughs, and women in general, this may be a good counter-point to the action-packed Thor. I have a feeling it's going to hold its own against the Marvel hero, no matter the reviews.


Those are the two big films of the weekend. Thor looks to make a mighty impact while Bad Moms should come out just fine as well. I'll be back on Sunday with the results.