New in Theaters August 18: The Hitman's Bodyguard, Logan Lucky
By Chris Kavan - 08/17/17 at 06:40 AM CT
The end of summer has been a dark time for the box office. While Annabelle: Creation is one of the few bright spots since Dunkirk and Girls Tip opened at the end of July, most films, like The Emoji Movie, Atomic Blonde and The Dark Tower have stumbled mightily. The weekend we have not one, but two, action -comedies opening - Ryan Reynolds and Samuel L. Jackson team up for The Hitman's Bodyguard while Steven Soderbergh has his first theatrical release since 2013 in Logan Lucky. While both films are likely to find an audience, neither looks to be huge draws leading me to think it's going to be another mediocre weekend when all is said and done.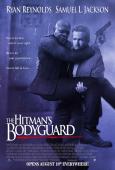 THE HITMAN'S BODYGUARD From that poster (a play on The Bodyguard) to the raucous trailers, it's obvious that the hardest working man in show business (or at least one of the more prolific) and the sexiest man alive (top 10 at least, right ladies?) are having a lot of fun. Ryan Reynolds plays one of the world's most elite bodyguards - willing to to the extra mile (and cause extra damage) for his clients. But when he is teamed up with a hitman (Samuel L. Jackson) who is set to testify at International Court of Justice, it may be his last job because if he doesn't die in the line of duty - they may just end up killing each other. Guns, explosions, car chases, singing nuns - this movie has everything you could want! Okay, the film looks pretty predictable, but as long as Reynolds and Jackson have good chemistry (and by the looks of the trailers, it looks just fine), the film will be a lot of fun to watch. I doubt it will break any kind of records or be a high point in the respective careers of the leads, but it should do solid business.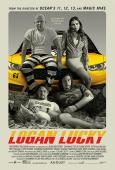 LOGAN LUCKY As I said, it has been awhile since director Steven Soderbergh has made a theatrical film - 2013 to be exact when the crime thriller Side Effects. In fact, he announced his intention to retire after the HBO film Behind the Candelabra but, as they say, you can't keep a good man down. His filmography is impressive - Traffic, the rebooted Ocean's films, Contagion, Haywire and even Magic Mike. He is no stranger with mixing comedy and crime, thus Logan Lucky is in good hands. The story finds two brothers, Jimmy and Clyde (Channing Tatum and Adam Driver) along with sister Mellie (Riley Keough) - a trio of bad-luck siblings - who hatch an elaborate plan to bring the family fortune and reverse the curse. Jimmy has just lost his job at a local mine - that just happens to run underneath the Charlotte Motor Speedway, as well as a local bank, and he plans to rob it during a NASCAR race. But before that, he needs to recruit some help, and at the top of the list is master bomb expert Joe Bang (Daniel Craig - very different from Bond this time around) - only one problem, Joe's in prison. Thus this anti-Oceans crew needs to stage a prison break and elaborate robbery - no worries, eh? The film also boasts the talents of Katie Holmes, Seth MacFarlane, Brian Gleeson, Katherine Waterston and Sebastian Stan among others. Once again, the film looks like a lot of fun - the spirit of the Oceans film, but a bit more gritty. It will be interesting to see which film draws the bigger audience.


Those are the two new draws in theaters. I expect another kind of lazy August weekend. I'll have the full breakdown on Sunday.