New in Theaters May 13: Money Monster, The Darkness
By Chris Kavan - 05/12/16 at 06:47 AM CT
After a weekend where Captain America: Civil War dominated the box office, we have a couple of new contenders looking to make their own waves in theaters. Though one has plenty of big-name stars and the other is a genre woefully lacking in theaters lately, I have a feeling that the Avengers 2.5 will have no problem once again topping the box office. In fact, I have a pretty good feeling that's going to be the case for most of the month. Still, I have hope that at least a few films will put up somewhat of a challenge, but we'll have to see.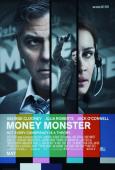 MONEY MONSTER At any other time I would say a thriller with George Clooney, Julia Roberts, Dominic West and Jack O'Connell would be a slam dunk for the number one spot. Add to the fact the story is highly topical (a conspiracy in the financial world? Say it ain't so!), and it just adds to the fact it should be a hit. However, the timing couldn't be worse. Civil War has all the attention right now and it's not likely to back down after a single weekend. That means that Money Monster is going to open a lot lower than I think it probably deserves. The marketing has been pretty heavy as well, just adding to the overall cost. I have a feeling that it will probably make it to the second spot without too much issue, but if it had picked a better release date, I think the results would be much better.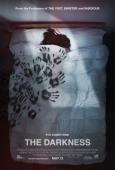 THE DARKNESS It's been quite awhile since we've had a decent horror film in theaters. That is the only reason The Darkness may be able to have a decent weekend as otherwise this looks like typical generic "gotcha" type horror film that relies more on jump scares than a coherent plot and well-rounded characters. Jennifer Morrison, Kevin Bacon, Lucy Fry, Ming-Na Wen, Radha Mitchell and David Mazouz all star in the film. The plot, as such, involves a family going on vacation to the Grand Canyon, including the odd son Michael (Mazouz), who stumbles upon an undiscovered Native American site that he disturbs. Of course this means some evil spirits follow the family home and are soon terrorizing everyone with... hand prints. Yes, the overwhelming terror is caused by the ghosts not washing their hands - spooky! Okay, so even if that sounds really stupid, the trailer does have its tense moments. Granted, it's not going to save the film from being yet another in a long line of predictable horror, but if fans of the genre are hungry, they will still eat this up.


Those are the only two films that dare to challenge Civil War. Once again, I predict the superheroes will have no problem taking the top spot in their second weekend but I will be back on Sunday with the final results.