By Chris Kavan - 08/28/16 at 08:08 PM CT
It has been a good year for horror and the final weekend of August once again had a small-budget offering scaring up a big win. That meant that Suicide Squad had to give up its crown in its fourth weekend. Meanwhile, Jason Statham's Resurrection was solid while Hands of Stone scaled back its opening and finished well outside the top 10. Still, with most of the new films over performing, the top 12 nearly broke $100 million and represented a fantastic 43.5% improvement over the same weekend last year. Overall, a great sendoff to summer as we approach Labor Day Weekend.

1) DON'T BREATHE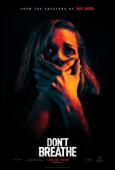 Fede Alvarez has already proved a deft hand at horror, helming the better-than-expected Evil Dead remake. While expectations were somewhat tempered on Don't Breathe, it seems everyone (including the studio releasing the film) were coming in well under expectations. Don't Breathe opened with $26.1 million. That total is enough to be the best original horror film of the year, topping 10 Cloverfield Lane ($24 million) and Lights Out ($21.6 million) along with being the best R-rated horror debut since The Conjuring in 2013. It scored with critcs (87% on Rotten Tomatoes) and audiences (a "B+" Cinemascore) which should mean a decent run for this late-summer horror title with a total likely in the $55-$60 million range. In fact, it has a very good chance of topping Alvarez's Evil Dead ($54.2 million) before it ends its run. All this on a mere $10 million budget and it looks very good for Sony. It also had a frankly amazing 2.61x weekend multiplier and I suspect will hand around well into September.
2)
SUICIDE SQUAD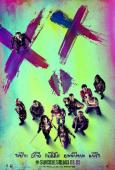 With the horror gem taking away its title, Suicide Squad had to settle for second place into its fourth weekend. Still, it had a great run for a film that got such mixed results and its $12.1 million was only down about 42%, giving the film a new total of $282.9 million. It's pretty much a given the film will hit $300 million. It also moved up to eight place on the worldwide total list with a $636 million and counting. By Labor Day Weekend, it's looking safe to say that Suicide Squad will top Man of Steel ($291 million) to move up to 15th place on the superhero chart, though catching Iron Man 2 ($312 million) may be just out of its reach.
3)
KUBO AND THE TWO STRINGS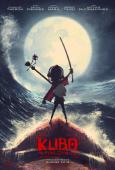 It turns out that a good animated film is hard to put down. After opening in the fourth spot, Kubo and the Two Strings actually jumped into the third-place with a terrific hold, dropping just 37.3% in its second weekend. That is right in line with previous Laika animated films and the $7.9 million the film brought in helped it to a new total of $24.9 million. It's still on the low end for Laika, however, but hopefully this big of good news continues and the excellent animated offering can recover and hopefully hit that $50 million mark before it exits theaters. We'll see if the long Labor Day Weekend helps or hurts its cause.
4)
SAUSAGE PARTY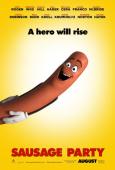 While Kubo may have been on the rise, the R-rated Sausage Party couldn't ride it's good will into a third weekend as it dipped over 50% and fell two spots with a $7.66 million weekend. That was enough for the film to cross the $75 million mark with a new $80 million total. It probably lost a good chunk of its target audience to Don't Breathe - but it's still looking at hitting that $100 million mark before falling off the radar and with a mere $19 million budget, Sausage Party is just riding the gravy train at this point.
5)
MECHANIC: RESURRECTION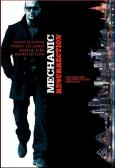 Jason Statham's return to the action genre he is so well known for manage to open to solid if somewhat medicore results. Mechanic: Resurrection opened with $7.5 million. That is on the higher end of most weekend predictions and did open higher than Statham's Homefront ($6.9 million) Crank: High Voltage (also $6.9 million) and Parker ($7 million) and just below the $7.8 million of Safe. Still, it couldn't match the $11.4 million of the 2011 original Mechanic - the last solo film of Statham that opened above $10 million. The film earned a "B+" Cinemascore, so it seems the tried and true formula of Statham kicking ass and taking names is still pleasing to his target audience. I don't expect this to have a long shelf life, but we'll see if it can at least hit $20 million.
Outside the top five: Pete's Dragon crossed the $50 million mark with a $7.28 million weekend (6th place) and a new $54.7 million total. The Secret Life of Pets crossed the $350 million mark with a $3.76 million weekend (11th place) and new $353.22 million total.
Two films had widely different release patterns just before the weekend. The wide-release Hands of Stone got scaled back significantly, opening in just 810 theaters (as opposed to the 2000 it was originally slated to open with) and it could only muster $1.73 million (16th place) out of them. The boxing biopic hasn't been well-received and even if it does expand, I don't see it making many waves.
That left the door open for Southside with You, which was only going to have a limited opening but instead jumped into 813 theaters and beat Hands of Stone with a $3 million weekend (13th place). The film essentially follows future president Barak Obama on his first date with Michelle and is a light drama about the future POTUS and first lady. It had much better reception at 93% on Rotten Tomatoes.
Meanwhile, the expansion of the likewise well-received Hell or High Water almost doubled its theater count to 909 location and jumped 38.3% over last week, holding on to its 12th-place spot with a $3.06 million weekend for a new $8.5 million total. The modern-day western should continue to expand as it continues to get support.
On the other hand, Ben-Hur was the weekend turkey, dropping nearly 60% and barely holding on to a place in the top 10 with a $4.5 million weekend. At just $19.55 million (and a mere $41.65 million worldwide), this is looking to be one of the year's biggest losers.
Next week the long Labor Day Weekend brings us the Ex-Machina-inspired Morgan (based on what I've seen) and the drama The Light Between Oceans.
Comments