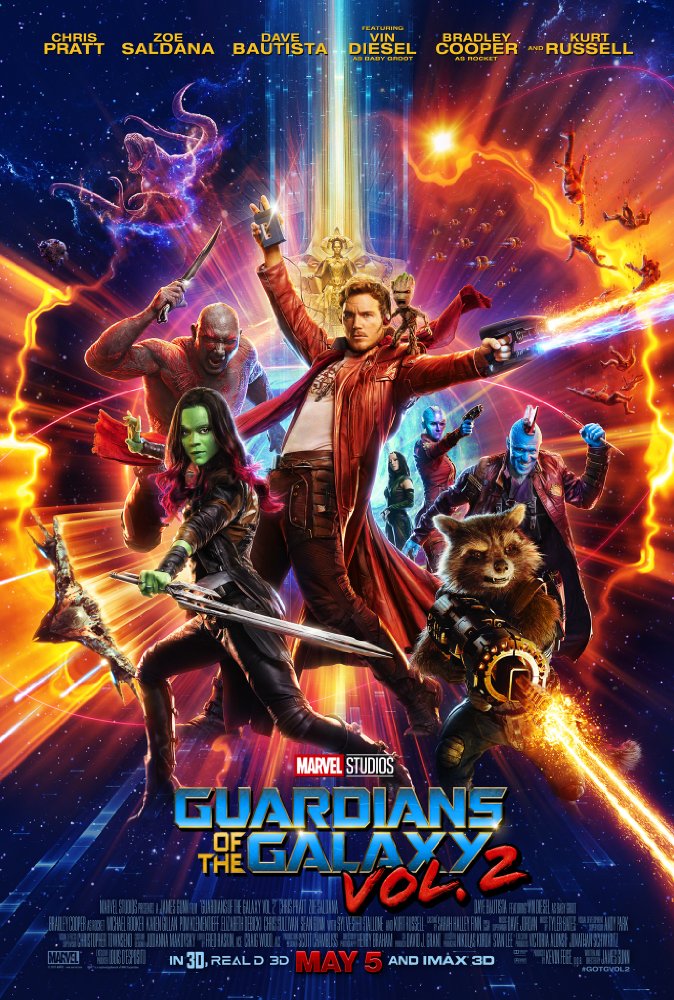 Guardians of the Galaxy Vol. 2
"Guardians Of The Galaxy Vol. 2" by Yojimbo
Yojimbo - wrote on 04/10/19
Intergalactic freebooter Peter Quill and his alien shipmates are rescued from certain death by an immortal being claiming to be his father, but despite appearances Gamora continues to harbour suspicions as to his true intentions.

The sequel to Marvel's computer generated space opera is very much more of the same; the combination of special effects-laden action sequences, cartoon aliens and juvenile humour set to a seventies soundtrack is virtually unchanged. Being one of the few who were left unmoved by the original film, I found this rather wearying – especially at a length of nearly two and a half hours. It does have its moments; unlike during the running time of first film, I actually did laugh a handful of times and I was starting to warm to the characters by the end of the film thanks to some welcome – if long overdue – attempts at deeper characterisation. But as a whole there is far too little of this and far too much witless "bantz" and overlong, visually spectacular but totally uninvolving action sequences in a way that reminded me very much of the sequels to Pirates Of The Caribbean.

Fans will no doubt enjoy this second instalment as it is very much more of the same, but if you were unimpressed by Volume 1 your opinion will remain similarly unchanged.