2/4

3.5/4

3.5/4

4/4

2.5/4

2/4

2/4

1.5/4

1.5/4

4/4

2/4

2/4

2.5/4

3/4

0.5/4

1/4

3.5/4

3.5/4

4/4

2/4

3/4

3/4

4/4

3/4

4/4

Next 25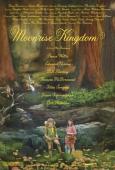 Moonrise Kingdom
A quirky, colorful spark of Anderson's creativity.
4/4 stars
When I think of Wes Anderson, I think of three things. Quirkiness, Colorfulness and Fascination.

In his new tale of young love, Wes Anderson brings possibly his best movie to date.
The direction shows us what is really missing in our world today: a true young love, like the one between our central characters Suzie and Sam.
One may look at this movie and think: aww, cute.
And it is. But I think what Wes Anderson and everyone in the cast was thinking and going for during the production is an attempt to show appreciation and acceptance of a love that in that case would be frowned upon. It is a beautiful telling, filled with mature, as well as childish strokes of brilliance, an excellent depiction of an isolated 'kingdom' of an island and that typical Wes Anderson trademark, all Anderson fans know it and feel it when they watch one of his films.

The acting on everyone's part is astounding. These kids are carrying the entire movie on their shoulders with ease, never struggling or shying away from risks, which makes it all the more funny and quirky. Bruce Willis and Edward Norton also understood how to deliver Anderson dialogue, bringing forth deadpan expressions and quick lines.

The script by Anderson and Roman Coppola was my pick for Best Original Screenplay at the Oscars this year. It's always a good thing when Wes Anderson writes his own screenplays. It feels like the script understand the rest of the movie. The styles come together and blend into some great framework and cinematography, and are an overall pristine telling of the story at hand.

Wes Anderson has become one of my favorite directors, because with this addition to his filmography, he shows what he's got and that he understands what style to bring to such an inventive topic we don't see much today: young love.