3.5/4

N/A

1.5/4

3.5/4

2/4

2/4

4/4

2.5/4

2/4

3.5/4

3.5/4

3/4

3.5/4

2.5/4

3/4

1/4

4/4

4/4

3.5/4

4/4

3.5/4

4/4

3/4

4/4

3/4

Next 25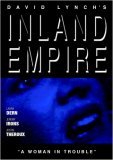 Inland Empire
Inland Empire review
3.5/4 stars
"From Hollywood, California, here stars make dreams, and dreams make stars!" - a vital quote by the Announcer. This has to be one of the best representations of Hollywood, from the mysterious beginning up-to the joyful party in the end loaded with Lynchian moments. A movie that is an experience rather than over-thinking or logically viewing it which will definitely confuse. Admittedly, after viewing so many of the director's films (Eraserhead, Lost Highway, Mulholland Drive, Blue Velvet, Twin Peaks: Fire Walk with Me and his most straight/regular film aptly called The Straight Story), you eventually get what he is driving at regardless of plot structure, sound or character. One either loves or hates David Lynch because of his unorthodox methods coupled with unreal innovative figures on screen, symbolisms and surrealism. Clearly some (if not most) would see this as a waste of time trashy incomprehensible film that doesn't make sense. For those who know and loves the director's works, this is pure genius and a combination of his films (mystery aspect of B. Velvet, erotic dreamlike sequences of Mulholland Drive, horrific elements of Eraserhead and the spectacular drama such as The Straight Story). In viewing Lynch's films one has to: 1. Pick-up on valuable lines to fully "comprehend" and appreciate the movie 2. View at least 2 of Lynch's films 3. Always have an open mind.

In the movie, it is the story of Nikki Grace (Laura Dern), who also Sue, the lost girl (Karolina Gruszka), and Devon Berk (Justin Theroux), also as Billy. As the viewer can see, there was a parallel shift and similar dialogues and murders. This has reasons which will be discussed in this critics personal analysis. That is the beauty of Lynch's pictures, you can derive as many conclusions as you like, view it again and again to catch something which eventually leads to the film actually making sense. Laura Dern was definitely impressive and snubbed of an actual nomination for the Academy Awards. Screenplay was phenomenal with bountiful of provocative lines such as "Forgetfulness, it happens to all of us." "Actions do have consequences." by the neighbor of Nikki, "The bonds of marriage are real bonds." Nikki's husband. One of (this could be) the best from David Lynch which channels his gifted talent in utilizing his first experience with digital video (and not having an actual screenplay/creating dialogues per shot) translating it to themes of time, dreams, Hollywood's effects/remakes and contrasting it to life, death, change, love, infidelities, abuse of women, consequences of actions, respecting animals and spirituality. Unpopular, highly criticized, experimental, brilliant, underrated, deep and and experience all rolled into one. This may be lengthy, it does however makes you react, something that movies don't have to make memorable. A huge puzzle wherein one can view countless times to solve, or even just appreciate.

*Possible spoilers (my interpretation and symbolisms based on the lines/scenes):
1. Reality vs. dream - Certain characters act funny and it's because on is reality and the other just a dream (or actually just an idea). Much like M. Drive, a girl just wants to be famous and well liked. Sue is real but engulfed by the character of Nikki. If one can recall, the neighbor of NIkki mentioned that "A little boy went out to play. When he opened his door, he saw the world. As he passed through the doorway, he caused a reflection. Evil was born. Evil was born, and followed the boy." There is a scene where Sue see's herself (Nikki) reading part of the script, which explains the line from the neighbor "A little girl went out to play. Lost in the marketplace, as if half-born. Then, not through the marketplace - you see that, don't you? - but through the alley behind the marketplace. This is the way to the palace." You also hear the announcer say "...here stars make dreams, and dreams make stars!"
2. Remake vs. the original - This makes sense since Kingsley Stewart (Jeremy Irons) mentioned that it is not an original script and that the 2 leads were murdered. "On High and Blue Tomorrows is in fact a remake." That is why the polish artists had similar lines to the ones in the movie they were shooting named On High in Blue Tomorrows. The time where Nikki and Lost Girl meet is evident, while Nikki fading away.
3. Hollywood vs. realism - The scenes where there is a camera and when Sue see's herself on the film and reading a script.
4. Unpaid bills - What she owes society. In general the way people do wrong things and without any "karma" or adverse effects after. Reason for the murder or the stabbing of the screwdriver on Nikki/Sue. From Krol - "There are consequences to one's actions. And there certainly would be consequences to wrong actions."
5. The Phantom - Much like the Mystery Man of Lost Highway, he is pure evil. Manipulating and hypnotizing.
6. Transformation/memories/Time - According to Nikki - "Some men change. Well, they don't change - they reveal. They reveal themselves over time, you know?" You hear somebody always asking "What time is it?" Scenes with lines "Look at me and tell me if you've known me before."
7. Animal symbolisms - Freddy mentioned that "I've always loved animals. Their nature. How they think. I have seen dogs reason their way out of problems. Watched them think through the trickiest situations." Thus, the rabbit's on the TV and tricky situations experienced by the lost girl/Sue/Nikki.
8. Title - Inland Empire is the film/world entered in which it is fantasy while the rest is reality and similar to the original polish film.