3.5/4

3/4

3.5/4

2/4

2/4

2.5/4

2.5/4

3/4

3.5/4

3/4

3/4

4/4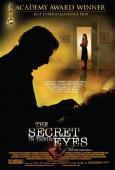 Secret in Their Eyes, The ( secreto de sus ojos, El )
explores memory as good as anything since momento
3.5/4 stars
This astonishing crime-thriller takes on many themes, but one stands out more than any of them. The Secret In Their Eyes explores memories and how or weather or not we should hold on to them.

The story is told through flashbacks, but ideas here can better be told in chronological order. Early in his career, Benjamin Esposito becomes involved in the case Liliana Colotto, who was raped and murdered. Two killers are found, but Esposito knows them not to be the killers. From there on the case becomes somewhat of an obsession for Esposito. The film follows him for years as he can't seem to forget about it. He can't seem to wrap his head around the idea of the killer being redeemed or the victims husband getting over it. This is all done so well thanks to fantastic technical work.

The movie gets deeper into these ideas. However when it gets to a satisfying place to end, it keeps going. The last 15 minutes of the film are wasted on explaining ideas that were already understood except it states them more upfront. There's a conversation between Esposito and the widower about moving on with life that would have been a fantastic ending, but instead was part of a unnecessary scene and therefore, ruins the potential that conversation had. The Secret in Their Eyes blows its chance to be a masterpiece, but is still a fantastic movie.