2.5/4

3/4

2.5/4

3/4

3.5/4

3/4

3/4

2.5/4

3/4

3.5/4

2.5/4

3/4

2.5/4

2/4

2/4

3/4

3.5/4

3/4

3/4

3.5/4

2.5/4

2.5/4

3.5/4

3/4

2.5/4

Next 25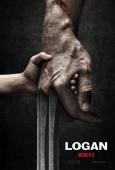 Logan (2017)
The Man Comes Around
3.5/4 stars
It's hard to believe is has been 17 years since a relatively unknown Australian actor, better known for his musical acumen than anything else, was cast as one of the most iconic X-Men Mutants, a move that jump-started his Hollywood career with a role that became as iconic as the character from the comic book.

Hugh Jackman is Wolverine and, after 17 years, he has retired his character. Logan is not just a great sendoff for the actor and the character, it's one of the best examples of the superhero genre. While The Avengers and their MCU uses snark and charm to balance out the action and Deadpool was an R-rated comedic treat, Logan is a much different beast. Unlike Man of Steel, Batman v Superman or even The Dark Knight - the darkness in Logan suits the characters and isn't brooding just to be brooding.

Logan is a film about broken men - a future in which mutants are all but extinct and these men have struggle to survive and live with their past guilt. It's not just Logan, who is now dealing with a decaying body, but also Charles Xavier (the masterful Patrick Stewart) who is dealing with a decaying mind. Also on hand is Stephen Merchant, the albino Caliban, who is trying to overcome his own past of hunting mutants by taking care of the Charles, even as he gets little respect from Logan.

All three live just across the Mexican boarder where Logan, under an assumed name, rents out his limo, scarping by in hopes of affording a boat where they can truly live in peace. In an abandoned factory, Charles is kept drugged and in a silo, he has seizures that essentially turn him in to a living weapon - and we at one point learn of an incident that caused the deaths of several people and mutants years before. Caliban, who must be kept out of sunlight, toils to keep things running as smooth as possible - even as he knows that he will probably never be fully accepted by Logan.

Everything changes when Logan is approached by Gabriela (Elizabeth Rodriguez), who desperately needs his help but he ignores her request. Soon after he is approached by the military-minded Pierce (Boyd Holbrook), leader of a gang of men known as the Reivers, who are interested in Gabriela - and more to the point, a young girl she has taken that is considered the property of genetics research company. In short order, Logan finds himself caught up with Gabriela and her young charge, Laura (Dafne Keen), hoping to score enough cash to make a clean break. When Laura turns out to be much more than just a young girl, he finds himself part of something much bigger - and it may be just enough to redeem himself from his broken life.

Logan goes much deeper than most of the superhero films. It is violent - this is the Wolverine that is - not that was - and he takes life, often gruesomely. There is also plenty of adult language thrown about - though it is nice to see Stewart spout a few F-bombs every now and then. The film finds time to throw in a few moments of levity, but, for the most part, Logan is a serious matter that touches on subjects like family, loyalty and mortality. And it is pretty much the perfect way to close the chapter on this character. Should they decide to re-cast at some point, I really don't envy any actor who has to fill the shoes of Jackman.