3.5/4

3/4

3/4

3.5/4

2.5/4

2.5/4

3.5/4

3/4

2.5/4

3/4

2/4

2.5/4

3.5/4

3/4

2/4

3/4

2/4

2.5/4

2/4

3/4

3/4

3.5/4

3/4

2/4

2/4

Next 25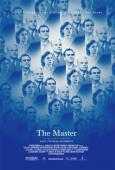 Master, The (2012)
Master & Madness
2.5/4 stars
Paul Thomas Anderson has impressed me in the past - There Will Be Blood, Magnolia and Boogie Nights are all outstanding films in their own right. The Master contains many of the good qualities of those films: stunning cinematography, compelling characters and great use of music (both score and songs selected). However, the films stumbles, for me, when it comes to the story. Is this a shot against Scientology? PTSD? Insanity? All the above? All I can say is that if the story was as compelling as the acting, I would have rated it higher.

What we do have is some fascinating characters: Joaquin Phoenix is about as crazy a character I've seen put on screen. Take part Jack Nicholson from One Flew Over the Cuckoos Nest, mix with part Dennis Hopper from Blue Velvet and in a liberal dose of sexual frustration - and you've got Freddie Quell - alcoholic, manic/depressive, angry, desire and confusion oh, and on top of it all, recovering from war. What does this boil down to? Crazy with a capital C. Phoenix should be up for some kind of award, because he nails this part - in an almost scary precision.

When he decides to hop a boat on a whim, enter Philip Seymour Hoffman aka The Master. Booming of voice, yet for the most part calm and in control - but also bound to fits of anger when provoked. What does he do with an obviously messed-up Quell? Why, submits him for "processing" in his nascent group known as The Cause (a none-too-veiled reference to Scientology). Hoffman is part prophet part tyrant - in his mind only his own views matter, and no argument will convince him otherwise. Facts mean nothing - he believes in The Cause - he is The Cause. In a way, Hoffman's character is just as crazy as Quell, it's just that he has found a way (and plenty of people) to follow his certain brand of madness.

The supporting cast: Amy Adams, Laura Dern, Jesse Plemons, Ambyr Childers and Rami Malek - also provide plenty of depth. Adams is the devoted wife, Plemons the disbelieving son, Childers and Malek husband and wife devoted to The Cause and Dern a fellow follower. Each brings something to the table (I especially like the sessions between Adams and Phoenix, as well as Malek and Phoenix).

The film contains a surprising amount of nudity - none of which I would term erotic in nature - in fact, most serves as a point about the state of Quell's mind throughout the film. There is also plenty of cursing - but given the nature of the characters, that is also not particularly surprising. It's both amusing and disturbing when Hoffman finally loses his cool in prison and goes off on tirade against Phoenix (who gives back as much as he takes).

Both cinematography and score work together incredibly well. The returning motif of churning water (for which I take to represent the state of mind of our imbalanced characters) as well as the amazing visuals - from incredibly tight close-ups to long almost panoramic shots are just used perfectly. Besides the performance of Phoenix, this is where the film deserves to be nominated.

In the end, I think The Master is one of those films where it's up to you to decides what everything means. In my mind, the main point I got from the film is you can't fix crazy with crazy. Crude, I know, but in the end, that's where I stand.