1.5/4

3/4

3/4

4/4

4/4

4/4

2.5/4

4/4

3/4

3.5/4

4/4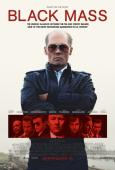 Black Mass
Great acting. Johnny Depp is unrecognizable
3.5/4 stars
The film follows the notorious Whitey Bulger from a few years after his release from Alcatraz up until his disappearance in 1994 and eventual capture in 2011, and the brutality and fear he used to run South Boston. The interesting about Bulger is the partnership he had with the FBI. The FBI wanted to take down the Italian mob in Boston and Bulger wanted them out to take over the various rackets. This resulting in Bulger and the FBI working together with Bulger becoming a protected informant while providing the FBI with information on the mob only he could know. This protection enabled Whitey to carry out his everyday illegal activities and violence without any threat of arrest.

It's the story of one of the most notorious and merciless gangster in America history portrayed amazingly and accurately by Johnny Depp.
The movie captures the feel of Boston at that time exposing the grim realities of the underworld and the implications of being part of it.

I personally think that Johnny Depp did an exceptional job of portraying the actor. Both his personality and his look are so accurate that it's hard, even when I watch the movie now, to notice that it's actually Johhny Depp. Bulger had a threatening presence in Boston and was a scary individual and Depp in this movie is just that – threatening and scary. Depp is known for roles which required a very skilled and professional make-up and wardrobe team and with Black Mass, damn they did great work.

The cast also includes many top notch actors including Joel Edgerton, Benedict Cumberbatch, Kevin Bacon all putting in captivating performances.

The film received favourable reviews though I think it deserves a lot more credit but it is still worthwhile seeing it at least just for Johnny Depp's performance which has to be one of his best recently.