1.5/4

3/4

3.5/4

3/4

1/4

1.5/4

3/4

1/4

1/4

2.5/4

1.5/4

2.5/4

3.5/4

3/4

2/4

3/4

2/4

3/4

3.5/4

1/4

3/4

2.5/4

1.5/4

3/4

3/4

Next 25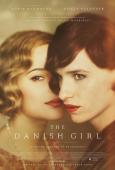 The Danish Girl
The Danish Girl - Movie Review
2/4 stars
Nice try Eddie Redmayne and Tom Hooper. I know for a fact that the two of you wanted a second Oscar so badly, so you made this movie, but this isn't fooling anyone.

The Danish Girl is about a Danish artist, depicted her husband, Einer, as a female in one of her paintings. As the painting gains attention, Einer begins to transform as well - becoming more and more feminine until Einer becomes Lili Elbe - and becomes the first person to receive a male-to-female sex reassignment surgery. While Gerda is supportive, she comes to realize this change will prove a challenging ordeal to their relationship - even more so when Hans Axgil, an art dealer and old friend of Einer, comes into her life.

Oscar bait movies like this really makes my skin crawl, because this movie literally ticks off ways of getting that Oscar and it's quite shocking how noticeable it is here. I really liked The King's Speech, I mean it's not for everyone but I thought it was a great movie and I couldn't wait to watch Tom Hooper's next film. Oh Hooper, what happened? I didn't care for Les Misérables and I sure didn't care for this movie. The Danish Girl sadly fails to deliver and everything feels so force. The emotions, the art and the story itself falls completely flat.

What the hell happened to Tom Hooper? after he won that Oscar he really lost his touch. There's hidden greatness in this movie and Hooper could have easily taken a different path to make this movie great, but he doesn't do that here, but he intend plays it safe and makes everything feel so force with emotions that there's no emotional attachment. There were some well directed scenes in the movie and it is well shot, but I felt like the movie was missing something and that's me actually caring about whats going on. The movie itself wants me to care about whats going on with the characters, but the only one I really cared about or felt bad about is Alicia Vikander character. I miss the old Tom Hooper.

Now I've got nothing against Eddie Redmayne as I think he's a talented guy, but he seriously needs to pick better roles in the future. He was absolutely awful in Jupiter Ascending and he sure wasn't good here. He's performance in this movie is what I call "pretentious" and "by the books Oscar bait". The emotions were there but I just didn't feel it and how the execution could have been better. A role like this is not a easy challenge and this must have been tough for Eddie, I mean in recent interviews, he has said that the role has personally changed his way of seeing things with genders and transgender people. He took a risk but it sadly didn't come together as promised. I swear, if Eddie Redmayne gets a second Oscar for this movie, I will be pissed.

Alicia Vikander was hands down the stand out of this movie. As I said before, I cared for her more than Redmayne character and that's saying a lot. Shes been not-stop impressing me this year and I can't wait to see more of her in future movies. She was brilliant in this movie as I really felt her struggle and her dealing to whats going on in her life is truly heartbreaking. She was without a doubt the best part of this movie and she did an magnificent performance.

The cinematography was good, the style of the movie was neat, the score was pretty solid and that's really it.

Overall The Danish Girl isn't a bad movie, but it's not a great one either. This movies purpose of existing is just to win awards and nothing else.