3/4

2.5/4

2/4

1.5/4

2/4

3/4

2.5/4

2.5/4

4/4

3/4

3/4

2.5/4

3.5/4

3/4

2/4

2.5/4

3/4

3/4

2/4

2.5/4

1.5/4

2.5/4

2.5/4

4/4

2/4

Next 25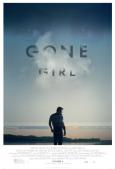 Gone Girl
Gone Girl is the Movie to See
3.5/4 stars
I'm a sucker for atmospheric mind bending crime-dramas, and we've had quite a few good ones in the last few years, and David Fincher's Gone Girl, the newest entry into said genre, may not be quite as good as Prisoners or Side Effects (honestly I can't decide), but it's a whole lot of sadistic satiric cynical fun, and stands on it's own two feet as a straight up great crime thriller.

I have not read the reportedly fantastic novel that this film was based upon, but I feel sorry for anyone who has because their missing out. Gone Girl has so many fantastic twists turns and mind blowing reveals that it just wouldn't be the same if you already knew what was going to happen. It's doesn't only have one genuinely surprising twist, It has several (the biggest of which is revealed not half way through the film.)

David Fincher knows how to keep an audience entranced, and Gone Girl is a good example of the director's skills. The movie propulses itself with an even pace that never grows monotonous and its tone is surprisingly light, but no less impact full. The movie actually has some considerable satiric content but it never pulls from the films darker more sinister world.

Gone Girl is like Side Effects mixed with The King of Comedy, with the atmosphere and labyrinthine plot of "Effects" mixed with the media satire of "Comedy." I don't make those comparisons lightly either, since those are two of my favorite movies and are directed by two of my favorite directors.

If there is a major falling point, and I'm not sure there is, it's that Gone Girl is just a little bit too much fun for its own good. It doesn't quite have the emotional impact that one would expect from a heavy thriller like this. There are definitely some upsides to making the film a bit lighter, but I have a tad bit of trouble taking bits of it seriously.

The acting is okay; definitely not great, but not bad either. The leads, Rosamund Pike and Ben Affleck, both do a good job in their respective roles. The movies best acting comes from the oddest places. The side actors, especially Carrie Coon and Neil Patrick Harris, put on some of the more memorable performances in the film.

But of course. . . Gone Girl is still a great movie despite its little flaws. They only keep a great movie from being a really great movie; and that's a minor offense. I think we can call this the official kicking off of the Awards season. It's a movie worth seeing, worth seeing in the theaters and worth talking about afterwards. After months and months of mindlessness, we box office watchers can finally put our thinking caps on. There is no doubt that Gone Girl is the movie to see this October.