1.5/4

1/4

3.5/4

4/4

3.5/4

2.5/4

3.5/4

2.5/4

3/4

2/4

3/4

2.5/4

3.5/4

2.5/4

3/4

2.5/4

2.5/4

3.5/4

4/4

2.5/4

3/4

2/4

2.5/4

3.5/4

2.5/4

Next 25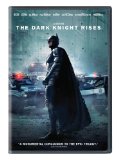 The Dark Knight Rises
Spectacular finish to the batman series
3.5/4 stars
Everytime, I heard the chant of rise, I was very desperate to see the rise of the knight. To be precise, the dark knight rises is the best way a superhero saga ends. It is the best of the endings I have seen in any superhero movie. Christopher Nolan knows what is in there for fans and normal viewers. This is not a cataclysm based popcorn ride, like general summer movies, but it is deep and explains that even characters are to be cared amidst the giant air craft called the bat hovers above with rocket missiles following it. Yes it has action, and loads of smartly executed set pieces. But it is more human and gives the real depth and dark story of a man turned knight. This is where Nolan excels. He sets up the premise and gets the main ones at times most needed. With a runtime extending 150 minutes, this is longer among the series. But it is remarkable to its core and very careful to its basics the original adaptation, knightfall.

After 8 years a new terrorist bane(Tom Hardy) rises and pledges to make Gotham in ashes, by bringing nuclear war. How he does that? It looked quite lunatic.  Meanwhile Bruce Wayne(Christian Bale) is in recluse after taking blame of murders caused by Harvey Dent. But how long he can hide the truth?. A storm is coming and Gotham city is threatened by  bane's antics. Now Bruce must rise from darkness. His physical weakness is a big concern. Can he match with super steroid human. It's difficult. Only one hope left. Rise....

Bale is terrific. This time, he is different. He is weak and struggles for walking. He really performs as the millionaire. Tom Hardy as Bane is probably the most challenging role. Not compared to the joker, but really a nice performance. Eye expressions are the only gift for him. He does that well. Finally I could hear every word Bane spoke, unlike the trailers. Anne Hathaway and Marion Cotillard have done well. They do have a purpose in this crazy plot. Side characters Michael Caine, Gary Oldman, Joseph Lewitt, Morgan Freeman do everything they can, putting a lot of weightage to their roles. Caine's role was limited. But still he would really work as the character. The last thing I can say is it needs a lot of provocative thinking, and a little knowledge on the previous movies,( Batman Begins and Dark Knight). But certainly the plot was lunatic fun. In the end, it gives all the answers and puts a fitting conclusion to the legend series.

Dark, powerful and very ambitious to its predecessors. This one sets the perfect way to end Nolan's franchise. It might be crazy, but it is deep and really sets the tone rise. Boy you are in for a show tonight. Legend...