New in Theaters December 15: Star Wars: The Last Jedi, Ferdinand
By Chris Kavan - 12/14/17 at 06:49 AM CT
After several weeks of stagnation, the box office is going to get a huge shot in the arm with the release of the second film in the new Star Wars trilogy, The Last Jedi. Rian Johnson takes the reigns in what is sure to be a $200+ million opening and likely the biggest film of 2017. There is only one other new wide release scheduled, Ferdinand, an animated tale about a gentle, misunderstood bull. It's not likely to make much headway against the Star Wars Juggernaut, but does offer families another choice in case every showing happens to be sold out (which I can imagine might happen). Whether Star Wars will be enough to salvage a somewhat bumpy year at the box office remains to be seen.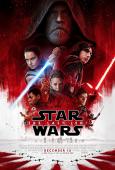 STAR WARS: THE LAST JEDI Now, as a Star Wars fan, I really enjoyed The Force Awakens but, as many are quick to point out, J.J. Abrams film really is a retelling of A New Hope. Rian Johnson, however, has taken the darker aesthetic of The Empire Strikes back but crafted a wholly new experience and, judging by reviews, has made one of the best Star Wars movies - many say that rival or even exceeds that of Empire (widely considered the best in the series - by me included). The film follows the journey of Rey (Daisy Ridley) who has tracked down the enigmatic and long-missing Jedi Luke Skywalker (Mark Hamill - many say in one of his best performances to date) to the Jedi homeworld of Ahch-To, where he has been living as a hermit in exile since his failure to turn Kylo Ren (Adam Driver) from the Dark Side. He is exceedingly wary to train Rey, but realizes she possesses the same raw power as Ren, and though it worries him, does all he can to make sure she doesn't stray down the path to anger and despair. Meanwhile, Leia (Carrie Fisher in one of her final roles) has been promoted to general in the Resistance, but faces a resurgent New Order led by Supreme Leader Snoke (Andy Serkis). Her son, Ren, is also facing his own challenges but appears to be willing to sacrifice everything for his master. Finn (John Boyega) teams up with mechanic Rose Tico (newcomer Kelly Marie Tran) as ace pilot Poe Dameron (Oscar Isaac) likewise finds way to battle in this new war. New faces also include Laura Dern as Vice Admiral Amilyn Holdo, a duplicitous Resistance leader Vice Admiral Amilyn Holdo and Benicio del Toro as DJ an underworld scoundrel working both sides. Plenty of other familiar faces reprise their roles from the first film, in roles big and small including the likes of Lupita Nyong'o, Domhnall Gleeson, Billie Lourd, Anthony Daniels, Gwendoline Christie, Warwick Davis and Joonas Suotamo (both playing Chewbacca). The Last Jedi is said to have everything a Star Wars fan could want - an emotional journey, compelling characters and, yes, those battles whether with lightsabers or starships - it has been a long time coming. The Force Awakens may have worked as great nostalgia trip, but it looks like Last Jedi is forging its own path and may be just what Star Wars needs going forward.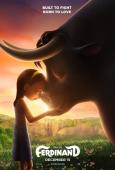 FERDINAND I'm surprised that any film would go up against Star Wars, but apparently 20th Century Fox thinks they have a sleeper on their hands with the animated Ferdinand. John Cena voices the titular character, a kind-hearted bull. But when he is mistaken for a dangerous beast, he is torn away from the family he knows and loves. Out on his own, he recruits a group of likewise misunderstood animals and sets off to get back to his home. It seems like a sweet story and has plenty of talent behind it: Bobby Cannavale, Lily Day, Kate McKinnon, Gina Rodriguez, Gabriel Iglesias, David Tennant, Anthony Anderson, Miguel Ángel Silvestre, Jerrod Carmichael and even Peyton Manning all lend their voices to the film. It's new, but it's also hard to recommend this over the much-more original Coco. That being said, families who want something new and think Star Wars might be too much for the little ones have a choice, and that might be all that helps Ferdinand achieve a decent opening.


Star Wars is set to be a huge film, but we'll have to wait until Sunday to find out just how much The Last Jedi brings in. I'll be back with the full report then.