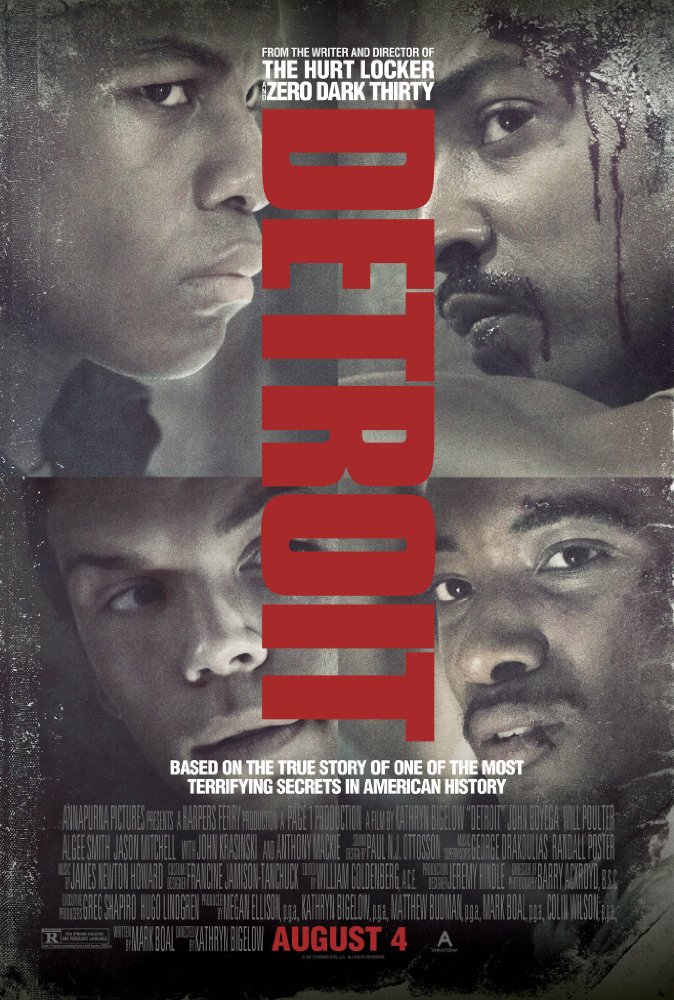 Detroit
Detroit - Review
Matthew Brady - wrote on 12/30/17
"I need you to survive the night".

This is not a thriller. This is a horror movie. The intensity almost killed me.

'Detroit' is an ice cold look into the past, which later comes to a sickening realization that some things don't go away. Racism is alive and well. Same thing with sexual assault.

It doesn't matter if this was directed by a white women from San Francisco; Kathryn Bigelow made one hell of a movie. Couldn't think of any other director to helm this kind of story than her. While not focusing too much on the usual guilt trip, just telling what happened in history. Everyone was a victim.

John Boyega was amazing in this. His reactions alone without any words tells a lot of what's going through the characters head. He tries really hard to stay calm and collective, but at the end the system broke him. Is it just me or dose Boyega look like a young Denzel Washington.

Will Poulter, on the other hand, scared the hell out of me. This guy is more evil than any villain combined. I remember seeing him in 'Son of Rambo', when he was just a kid, but now this I didn't see coming. He's a great actor that I hope didn't receive any hate from people, you know like death threats, because some people can't tell the difference between playing a character.

My only issues I had is mostly with the editing choices and the strange animated intro. Editing isn't messy or anything, just a few cut away shots that felt off. The film starts quite interesting, if I must say. For a movie that's so brutal and shocking, not once did I expect it to open up with a short animation. It looked beautiful, but wasn't needed.

Overall rating: I wish more people are talking about this, because it deserves the attention.