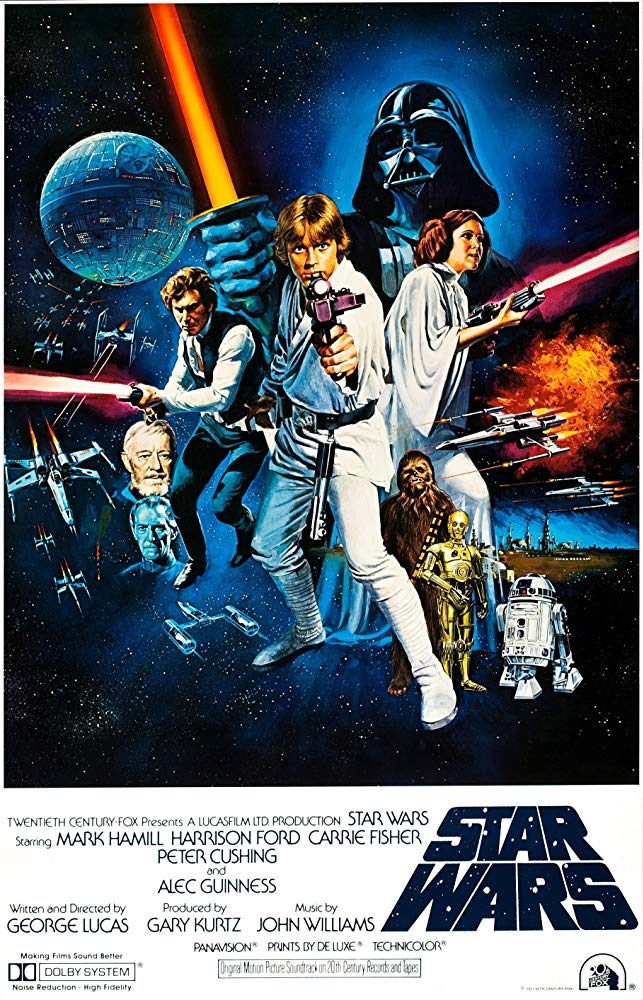 Star Wars: Episode IV - A New Hope
I've already said too much
Gabe - wrote on 06/29/15
I'm not going to spend a bunch of time opining about this film. Already too much ink has been spilled about this fan favorite.

Just a few things, this film was really the end of an era for American film that started in roughly 1967 (The Graduate, In the Heat of the Night, Bonnie and Clyde) and ended here. It also was the beginning of the "Blockbuster" era. Which I believe to not necessarily be a good thing. In fact, if you've read my reviews about recent films, I'm pretty sick of them at this point. Some might point to Jaws in 1975 but this was much bigger.

Secondly, this film along with a few others (Ghosbusters, Indiana Jones and the Temple of Doom, Return of the Jedi [yes I purposefully am leaving out Empire, it was years later before I saw that one], and others) that started my love of film.